Community Rowing Youth Programs
Skills
Camp Details
CRI is proud to offer 3 phases of our Competitive Youth Summer programming. Foundation Building is a non-competitive skill development based program open to all aspiring competitive athletes. The Summer Nationals Development is an application-only program that trains through and races at the Club National Championships in Ohio. Athletes are also welcome to apply and be selected for the Henley Performance Squad, a smaller training group that will train through and race at the Royal Canadian Henley Regatta in Ontario, Canada. Long Term Development is our goal!
Youth Learn to Row — introductory class for those new to rowing
Crew League — recreational rowing for those who have completed Youth Learn to Row
Competitive Youth — competitive programs for novice and varsity rowers
Summer Recreational — summer two-week rowing clinics
Summer is great time to experience rowing on the Charles River. Our youth recreational summer clinics, Summer 1 Week Learn to Row and Summer 2 Week Skills Development Clinics, are an excellent opportunity for rowers who wish to learn to row or want to continue rowing during the summer. The sessions meet Monday through Friday, from 9 am-12 pm or 1-4 pm. Sessions begin in mid-June and run throughout the summer.
Youth Summer Learn to Row is for boys and girls ages 12-18 years who have not rowed before. Learn to Row is an introductory course where boys and girls have a chance to try the sport of rowing in a fun and safe environment. They will learn rowing terminology, learn to to handle equipment and develop a basic set of rowing skills. Training will take place on our 12-person training catamarans and will also be introduced to sculling in training singles and coxed quads.
Summer Skills Development is for athletes who have just completed a summer Learn to Row Clinic, have completed Learn to Row in the spring or participated in Youth Crew League spring or fall. In the skills clinics, rowers will continue to build on their rowing technique, boat skills, safety rules of the river, and fitness. Participants must have taken Learn to Row to participate. Rowers in Skills Development clinics will continue to develop their knowledge of the fundamentals of sweep rowing, including rowing and coxing technique and boat safety. Basic concepts of physical well being including hydration, diet, flexibility, and core strength for rowing are also covered. Participants are introduced to basic measures of fitness and strength on the rowing machine and encouraged to work as a crew toward collective goals on the water. Rowers will have an opportunity to race at the end of each week in a friendly, intramural environment. The program will be taught in a fun and supportive environment with a goal of developing a solid foundation of skills.
Summer Competitive — competitive summer for rowers on competitive teams
CRI Youth Competitive Rowing sets an unparalleled standard for youth development. Rowers learn the art of rowing at the highest level while developing life-long leadership and team-building skills. At CRI, we believe that rowing offers good health and fresh air, but in its best and highest expression, our sport builds essential relationships between people from all walks of life that would not be possible without the shared discipline of shells, oars, and water.
Our coaching staff includes award-winning coaches with decades of experience. Athletes will train and race in CRI's new fleet of seventy-five 2015 HUDSON shells. In addition to the expertise of our incredible coaching staff (with a 12/1 rower to coach ratio).
Sparks Camp and College Wizard
Want a camp list and to better understand your college possibilities?
Our wizard is fast and free. It's designed to help you identify college possibilities and a list of camps to go with them.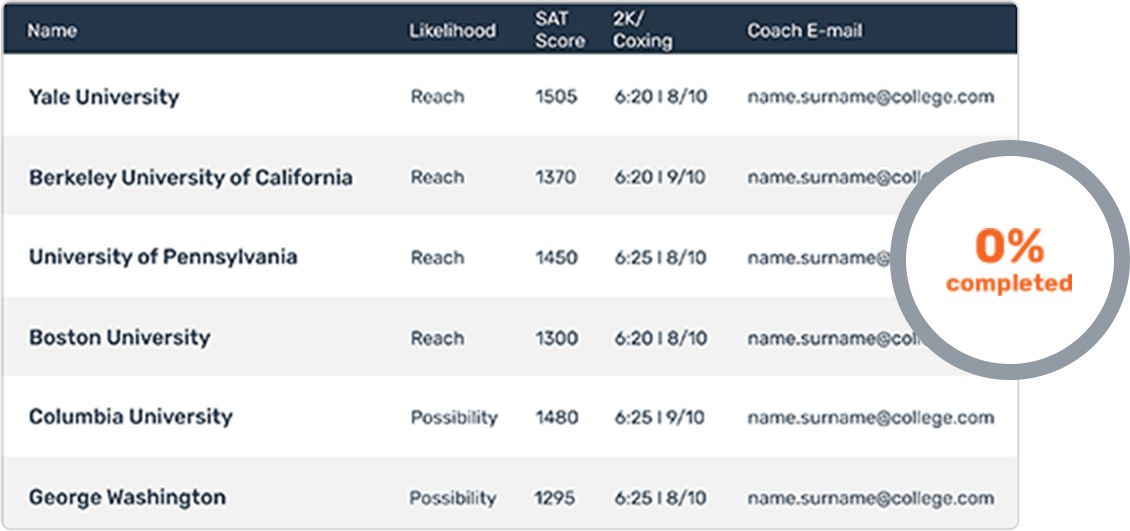 Start Wizard
Meet Hadzo
Counseling Associate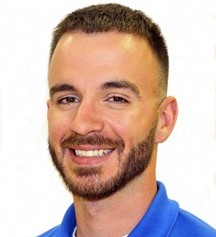 Hadzo ("Hodge") has been with Sparks in 2019. He holds a bachelors and masters degree in accounting from Oklahoma City University and serves as head coach of their NAIA Division I rowing program.