Lake Leelanau Rowing Club Summer Camps
Skills
Camp Details
Lake Leelanau Rowing Club's summer camps include weekend, long weekend and full week programs. Prices include resort accommodations, personal rowing shell, two coached rows per day, ergometers, videos, lectures and high quality catered breakfasts & lunches.
***Rowers under the age of 18 must be accompanied by an adult.
Weekend (3 Days/2 Nights)
The weekend program provides an intensive overview of sculling technique. Weekends condense a lot of information into just three days and are great as a technical tune-up for experienced rowers while providing newcomers with an efficient introduction to the sport. The program has five scheduled coached sessions and one open row session. Video review sessions, land lectures and ergometer workouts are planned through the course of the weekend. All weekend programs start at 4:30pm on Friday and end by 12:00pm with lunch on Sunday.
Long Weekend (4 Days/3 Nights) or Short Week (5 Days/4 Nights)
Whether it's a long weekend or a short week, this program gives you a bit more without a whole week away from your commitments. The schedule for each full day is much like our week long program with two coached sessions before lunch and an optional afternoon session with coaches available to you. Video reviews, ergometer workouts and a rigging talk are also included. Our autumn four or five day packages also include the beauty of Northern Michigan's autumn foliage. All long week or short weekend programs start at 4:30pm on the day of your arrival and end by 12:00pm with lunch on the day of departure.
Week (6 Days/5 Nights)
A complete exploration of sculling technique, training, boatmanship and rigging. The program includes 11 scheduled coached sessions, four optional afternoon sessions, video reviews, land lectures, ergometer workouts, a rigging talk and evening activities. Coached sessions and video reviews typically take place before lunch. In the afternoons, take advantage of a free row to work independently on what you're learning or grab a coach for more technical points. The afternoon row is also a great chance to enjoy any of the resorts complementary activities, nearby golf courses, over two dozen wineries, many charming villages offering shopping and sightseeing or Grand Traverse Lighthouse and Sleeping Bear Dunes National Lakeshore. All week-long programs start at 4:30pm on Sundays and end by 12:00pm on Friday with lunch.
Sparks Camp and College Wizard
Want a camp list and to better understand your college possibilities?
Our wizard is fast and free. It's designed to help you identify college possibilities and a list of camps to go with them.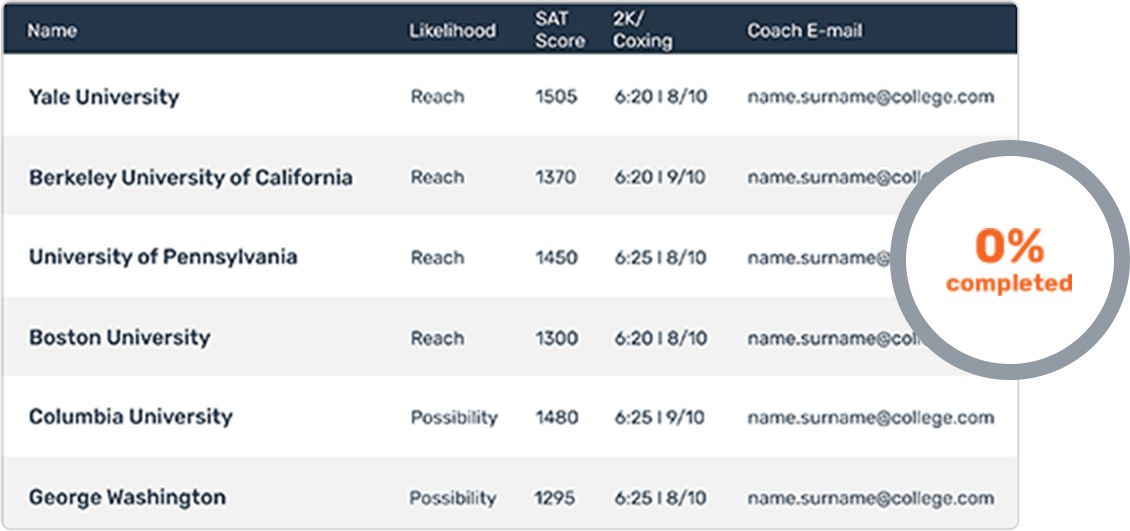 Start Wizard
Meet Becca
Counseling Associate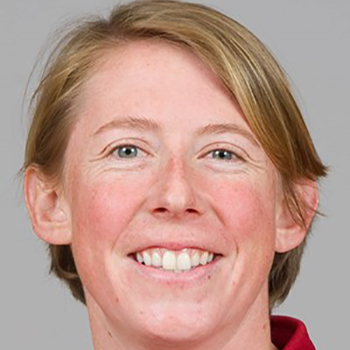 Becca coached rowing and recruited at Stanford University, Wellesley College, the University of Minnesota, and the University of California at Berkeley. She brings an incredible amount of knowledge about athletic admissions processes from Division III to large state and highly selective private Division I institutions.