NYAC Summer Racing Rowing Program 1 Reviews
Racing
Camp Details
New York Athletic Club Summer Racing Program
Attendance to the NYAC summer program is on an invitation only basis. Rowers meeting the prerequisites are encouraged to apply.
PROGRAM LENGTH:
The formal program will start with a team meeting on or around Thursday, June 8th, and run through USRowing Club Nationals. Successful athletes will be invited to continue racing by attending the Royal Canadian Henley, continuing their program through August. If accepted into the program, athletes can begin training informally with the team as soon as their collegiate seasons end at no additional cost.
PROGRAM PREREQUISITES:
- Minimum one year collegiate racing experience for rowers, minimum two years collegiate racing experience for coxswains
- Men's 2k erg score standard: Heavyweight 6:20; Lightweight 6:38
- Women's 2k erg score standard: Open 7:24; Lightweight 7:44
LOCATION:
The NYAC boat house is located at the Club's Travers Island facility off of Shore Road in Pelham, New York.
TENTATIVE RACING SCHEDULE:
| | | |
| --- | --- | --- |
| | | Independence Day Regatta, Philadelphia, PA |
| | | USRowing Club Nationals, Bethel, OH |
| | | Royal Canadian Henley Regatta, St. Catharines, ON |
*Attendance at any/all trials events including the U23 and Senior World Championships will be made by the coaching staff based on athlete performance and demonstrated potential for success. Similarly, not all athletes will be invited to attend Canadian Henley.
WHAT ATHLETES ARE RESPONSIBLE FOR:
- Housing in the NYC area and meals for the duration of the season
- Program fee to cover the cost of coaching, gas, entry fees, rooms at select races and equipment transportation expenses
- All travel to and from regattas and practices
- Overnight accommodations in Philadelphia for Independence Day Regatta (if necessary)
- USRowing membership (required for competition at Independence Day Regatta and Nationals)
WHAT THE PROGRAM PAYS FOR:
- Hotel accommodations at Club Nationals and Canadian Henley
- All entry fees
- Transportation of equipment to all regattas
- Racing jersey
- Annual Athletes' Red and White Reception
- Anna Miller
03-27-2019
I was a member of the rowing team here for two years. Overall I would say the team is very unorganized, has limited resources, no consistent coaching, and is highly political. Any time the team did not get the results they wanted, they were quick to place blame on different people on the team instead of problem solving what went on in the boat and moving forward. I finally decided to leave the NYAC rowing team after being blamed myself for poor performance (that the chairman couldn't even pinpoint!). It was explained to me that the rowing coach during this time had told him that I was the reason the boat didn't do well at two of its races! I was unaware of any of this and was consistently given positive feedback leading up until this point. When I told the other people on the team about this phone call, they were mortified and couldn't believe it because they thought I had been doing so well. They told me the coach needed a "scapegoat" for the poor performance in the race and so she used me. I later found out that the coach who blamed me ended up quitting just two weeks after I had been scapegoated. Go figure! NYAC Rowing you really need to get it together, and I can guarantee you won't be seeing anymore ACC rowers in your summer program.
Sparks Camp and College Wizard
Want a camp list and to better understand your college possibilities?
Our wizard is fast and free. It's designed to help you identify college possibilities and a list of camps to go with them.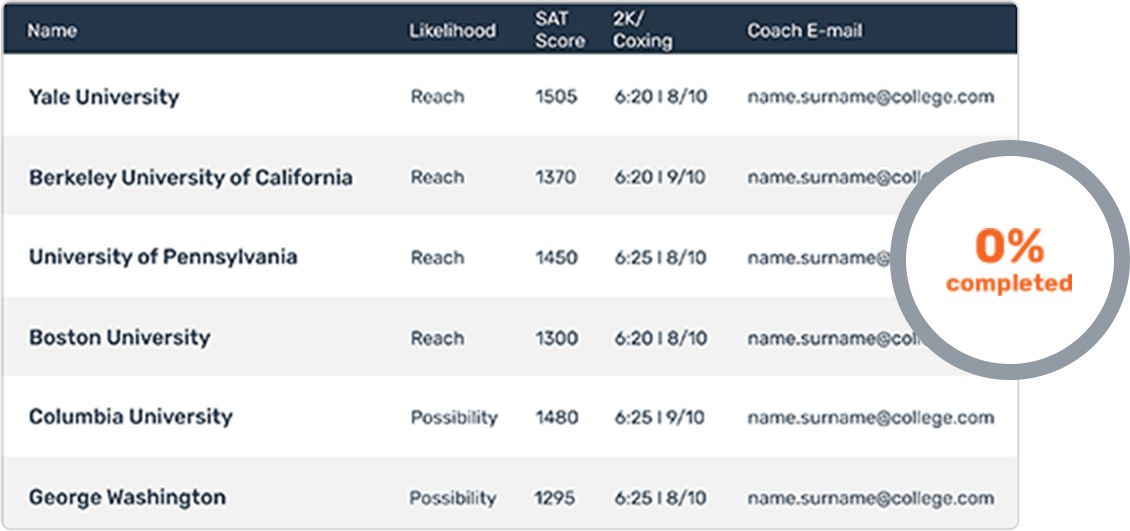 Start Wizard
Meet Becca
Counseling Associate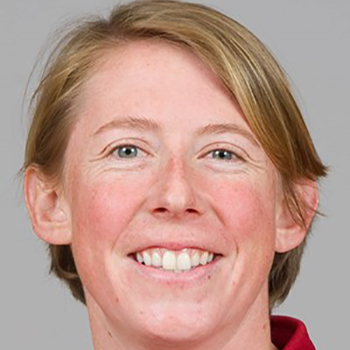 Becca coached rowing and recruited at Stanford University, Wellesley College, the University of Minnesota, and the University of California at Berkeley. She brings an incredible amount of knowledge about athletic admissions processes from Division III to large state and highly selective private Division I institutions.