Northeast Rowing Center Summer Camp 4 Reviews
Skills
Camp Details
Overnight camp for boys and girls ages 13-19 with at least one season's experience or novices with experience in at least one other rowing camp. Rowers are categorized by experience into groups of eight and assigned to a Master Coach. This produces an effective student-to-coach ratio of eight-to-one. The Master Coach is on the water with only one crew at a time.

Overnight camp for experienced coxswains. A Coxswain's Master Coach will administer specific instruction for coxswains. In addition to participating in all of the events that the rowers attend (on the water instruction, video reviews, erg demos and clinics), each coxswain will attend off-the-water coxing sessions. Detailed instruction covering topics such as boat-handling, workout skills, racing skills, physiology & psychology, cox/coach relationships, etc., will be discussed. This is an opportunity for coxswains to obtain valuable detailed instruction from the most experienced coaching staff available.

Coaching Education

Limited to three coaches, our coaching education program provides an opportunity for coaches to learn from our experienced Master Coaching staff. Coaches will ride in the launch with our Master Coaches for at least two workouts a day, observe video review, erg demonstrations, core and dynamic mobility sessions, and attend evening clinics. Coaches are encouraged to ask questions about conducting effective practices, coaching technique, making good use of video review, and creating a basic training program. The fee includes room and board onsite.
**USRowing Level II Candidates will complete their 20 hour mentoring requirement while at camp**
- Shanell Wagnon
05-13-2011
i went to this camp every summer in high school. sad to see they're only running one week these days - classic
- Mel Flaherty
09-29-2012
Good rowing camp for high school rowers. Coxswain development program is good but not as intense as Sparks coxswain camps. My son attended 3 years and really liked it.
- Jalisa Constante
05-13-2011
Our team sends the maximum amount of kids possible to this camp every year. It is to rowing camps what Bruce Springsteen is to Rock and Roll.
Meet Vera
Coxswain Coaching Associate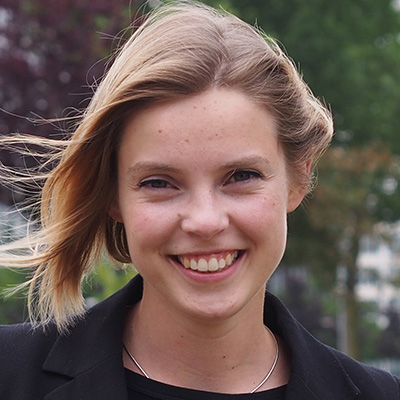 Vera is an elite level Dutch coxswain. She helped build portions of the self-assessment mechanisms utilized in the Sparks coxswain curriculum. She holds a Bachelor of Science in Industrial Design and is completing a Masters in Marine Technology from Delft University of Technology. She also holds a C2 level in Cambridge English.