Norwalk River Rowing Camp
Training
Camp Details
Summer Racing Program
Our racing program is designed for rowers with the potential to compete at national and international regattas, including both sweep rowing and sculling. The program is structured not only for experienced rowers who wish to achieve peak performance and to race successfully at the highest level, but also for rowers who are focused on technique and fitness. We have some fun summer regattas planned to demonstrate the strength and skill you gain over the summer!
The summer is split into 3 two-week sessions. Sign up for the whole summer at once (10 weeks) for a discount.
Practices run Monday through Friday, twice a day (mornings 8:00 am – 10:00 am and afternoons 4:00 pm – 6:00 pm). Sign up for AM only, PM only or both. There will be an optional Saturday practice for all Racing Team athletes who have signed up for the session on non-regatta days from 8:30 am – 10:00 am.
To advance, it is recommended you sign up for the 2 times per day program. However, 1 time per day is an option.
The cost of our summer racing program is split into two parts; program fees and regatta fees.
Summer Development Program
The Development Team is a non-competitive rowing program for Middle School and High School athletes for ALL LEVELS – NO EXPERIENCE NECESSARY! The emphasis is on rowing technique, boat handling, physical conditioning, teamwork, and fun! At the end of each two week session, we plan a small friendly race between boats to show off your skills, and feel the thrill of racing. Parents and friends are welcome to cheer on!
Learn to Row
Enroll in our two week Learn to Row programs, an introduction to rowing and our club. Middle school athletes will enjoy morning or afternoon sessions which incorporate on-land and water rowing with instruction with warm up exercises and camp activities. High School athletes will be introduced to rowing in a fun, physically challenging environment that teaches basic rowing technique with athlete body weight exercises and basic training principles.
Practices: Mon – Fri 9a-11:30a
Learn to Scull
One week programs geared toward 7th through 9th graders who will learn the art of sculling in small groups of no
more then six athletes per session. Pre-requisite – Learn to Row program (above) or equivalent experience.
Practices: Mon – Fri 9a-11:30a
Winter Program
The Winter season is broken into two sessions. Winter I (mid-November up to the December holidays) and Winter II (Early January through end of February or March). Don't forget to sign up for both to maximize fitness. For Varsity and Novice programs, Winter II includes the regatta fee for the CT Indoor Championships. Athletes who wish to attend training in Florida in February are expected to sign up for both Winter I and Winter II sessions to be eligible.
Racing Team – for the experienced youth and collegiate rower who want to keep up fitness and skills. Build strength and endurance so you can hit the water in the spring ready for competition!

– Varsity/JV: 6x per week M-Sa

– Novice: 3x per week. MWF in Winter I, 5x per week in Winter II, starting in January

See below for specific date and time information. It varies based on program.

Some Novice athletes may be invited by the coach to train on the Varsity/JV schedule.

New rowers who are interested in racing in the Spring are welcome to join the Novice program.
Development – for the new rower, or experienced rower who wants to maintain fitness and gain skills over the winter months in a non-competitive atmosphere. 2x per week.
EARLY BIRD PRICING! Sign-up for Winter II and pay prior to Dec 21, 2015 and you will receive a discount off the program price. Discount will be applied to your cart. Only 1 discount per athlete.
Winter Training trip to Florida for select Racing Team members
Racing Team – Boys
Location: Kong Crossfit, 173 Main Street, Norwalk (please park and enter on gallery side)
Winter I:
Boys Varsity/JV – 6x per week. M-F 3:30p-6p; Sa 8:00a-9:30a
Boys Novice – 3x per week. MWF 3:30p-6p
Winter II:
Boys Varsity/JV – 6x per week. M-F 3:30p-6p; Sa 8:00a-9:30a
Boys Novice – 5x per week. M-F 3:30p-6p
Racing Team – Girls
Location: Anytime Fitness , 295 Westport Avenue, Norwalk 06851
Winter I:
Girls Varsity/JV – 6x per week, M-F, 3:45p-6:15p; Sa 8:00a-10:30a
Girls Novice – Nov 9-21 – 5x per week, M-F, 3:45p-6:15p; starting Nov 30 – 3x per week, MWF, 3:45p-6:15p
Winter II:
Girls Varsity/JV – 6x per week, M-F, 3:45p-6:15p; Sa 8:00a-10:30a
Girls Novice – 5x per week, M-F, 3:45p-6:15p
Development Team
Location: Moore Center, 37 Danbury Rd, Wilton
Winter I: 2x per week. T/Th 4:00p-5:30p
Winter II: 2x per week. T/Th 4:00p-5:30p
Other important information:
These facilities are leased to us, meaning we must be respectful at all times and pick up after ourselves.
These facilities are not responsible for any training that goes on. If any concerns or questions, they should be directed to the NRRA coach for that team, and NOT anyone working or running the facility.
Sparks Camp and College Wizard
Want a camp list and to better understand your college possibilities?
Our wizard is fast and free. It's designed to help you identify college possibilities and a list of camps to go with them.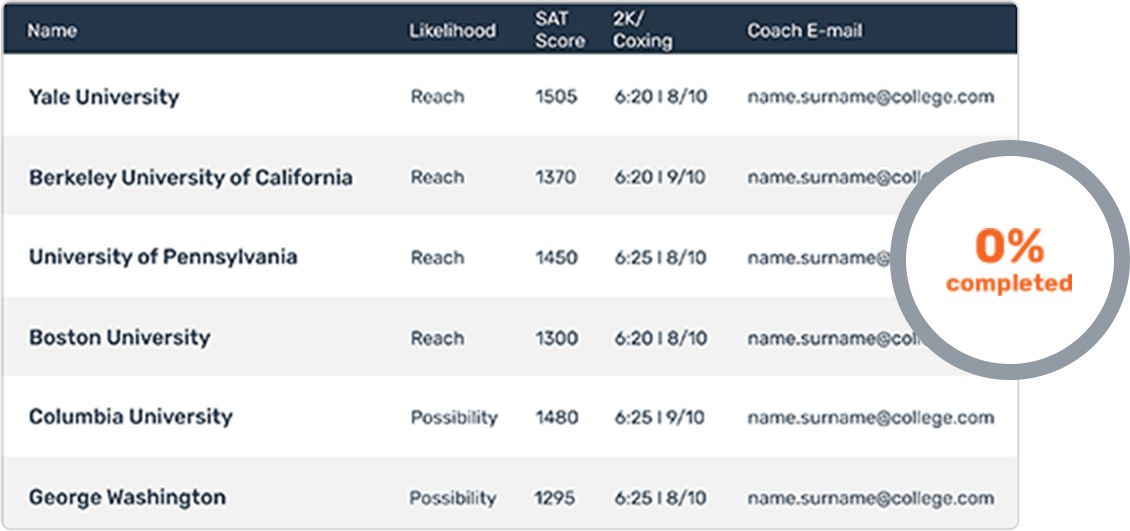 Start Wizard
Meet Dave
Director of Experiential Education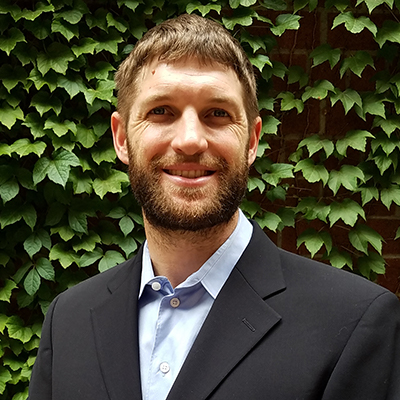 Dave Payne heads Sparks' experiential education division - namely, rowing camps across the US and in Europe and New Zealand. He holds a B.S. in Chemical Education and a M.S. in Chemistry from the University of California at San Diego and is a former collegiate athlete and high school rowing head coach. He has worked at Sparks since 2011; Dave's passion is synthesizing athletic environments that encourage holistic growth.