Open Water Rowing Camp
Skills
Camp Details
Rowing a single scull is an exceptional, full-body exercise that most anyone can learn, though it can seem a bit awkward at first. Our coaches have successfully taught hundreds to row with skill and confidence, and they know how to lead you past the initial awkwardness to the exhilaration of a proper rowing stroke.
The 2017 Novice Program (Learn To Row)
Our three-day program will train you in the basics of sculling and safety on the water. Successful completion certifies you to use club shells – usually the Maas Aero. The three, 2-hour sessions, with a maximum of three students per session, can be taken on consecutive days or separated to fit your schedule. Ideally you should complete the sessions within two weeks.
Class length: Three 2-hour sessions over three days; best if you can schedule these consecutively or no more than a week apart.

Time: The Novice Program sessions can be scheduled during the week or on weekends. Weekdays sessions can be scheduled on Tuesdays, Wednesdays and Fridays – call for times as weekday coaching schedules vary. On Saturdays and Sundays, the first Novice Program session runs from 11 a.m. – 1 p.m.; sessions 2 and 3 are from 8:45 – 10:45 a.m. To reserve a space in a Novice Program, call OWRC at 415-332-1091 or email us.

What to bring: We provide all rowing equipment. Wear relatively close fitting and flexible clothing appropriate for the weather and warm socks (no shoes in the shells). Sun protection is advised.
Outline of the Novice Program
Session 1
The first day you will work close to our dock. This session covers the basics of sculling in a controlled environment.
The mechanics and finesse required for the rowing stroke

Orientation to the equipment

Boathouse etiquette – moving the shell to the water and setting it up.

Getting into and out of the shell.

Proper grip on the oars

Elements of the rowing stroke

Practicing the stroke at the dock
Session 2
On day 2, accompanied by your coach, you will practice the rowing stroke in a stable, single shell on the bay waters outside our marina .
Review of what you learned in the first session

Practicing proper technique – body positioning and blade work

Learning basic maneuvering techniques

Local landmarks, where to row and safety on the water
Session 3
On day 3, accompanied by your coach, you will continue practicing in a stable, single shell on the bay near our marina.
Review of what you learned in the second session

Practicing proper technique – body positioning, blade work, steering, maneuvering

Reviewing landmarks, right of way, where to row and safety on the water

How to handle a capsize and other potential issues
Rough Water Clinic
For experienced OWRC rowers the Rough-Water Clinic is an exciting step into the wider and wilder part of open water rowing. San Francisco bay is justifiably famous for it's breezes and tidal currents, both of which will create rough water conditions. That's why we train our rowers to handle these conditions with confidence, and many enjoy the challenge and excitement of the Bay's varying conditions.
The clinic is offered approximately once a quarter, on a weekend morning when the currents assure us some rough water – usually at the Golden Gate Bridge – in which to practice. Stefan Benton, a long-time OWRC coach with years of experience rowing and racing in challenging open water conditions, leads the clinics, which are limited to eight participants and take about three hours
Sparks Camp and College Wizard
Want a camp list and to better understand your college possibilities?
Our wizard is fast and free. It's designed to help you identify college possibilities and a list of camps to go with them.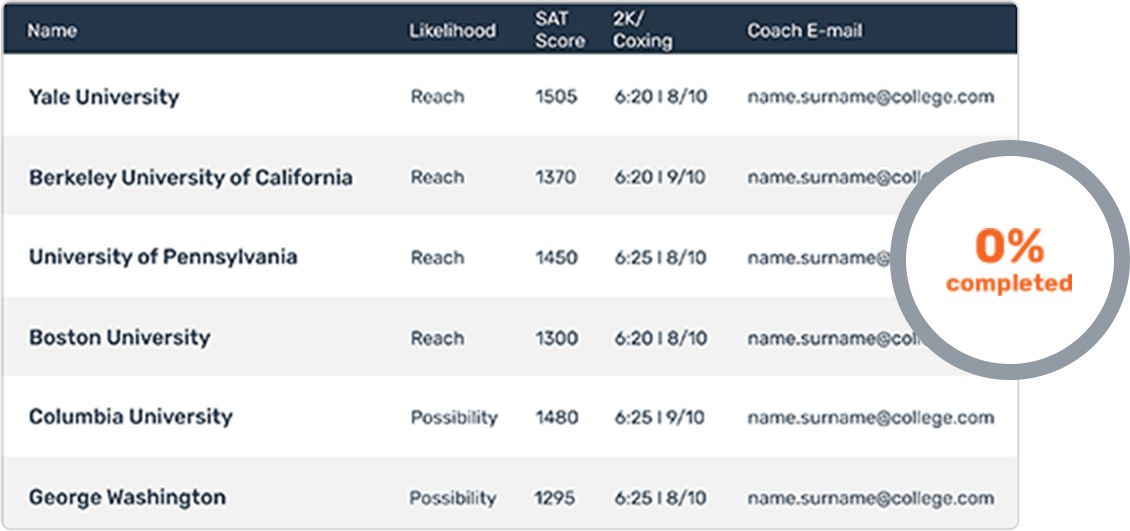 Start Wizard
Meet Hilary
Counseling Associate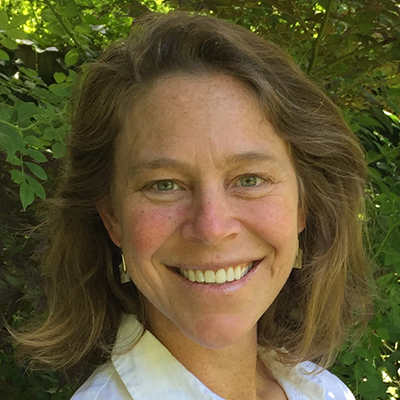 Hilary Gehman spent 15 years coaching rowing at the collegiate level, working first in a club program, then assistant coach for two separate DI programs, before seven years as the Staley head coach of women's rowing at Cornell University. She has been a college counselor with Sparks since 2015. An accomplished athlete, Hilary is also a two-time rowing Olympian and six-time National Team member.