Princeton High-Performance Rowing Camps 4 Reviews
Skills
Camp Details
The Princeton High Performance Rowing Camps are designed for experienced male and female high school rowers who want to enhance their rowing ability. Four sessions offer you the unique chance to experience what it's like to be a collegiate oarsman in the middle of a racing season.
During the 19 years of the Princeton HP Rowing Camps we have fine-tuned the elements and structure of the camps into something that we think is the best summer rowing camp format in the business. A rower's daily routine will include twice-a-day workouts on Lake Carnegie, introductions to effective ergometer workouts and testing methods, core strength training, technical sessions in the rowing tanks, and speakers from either the Princeton University Athletic Department umbrella or the 2012 and 2016 United States Olympic Teams. Speakers will cover a wide range of topics, including nutrition best practices, building better strategies for ergometer testing, the experience of rowing in the Olympics, and how to navigate the ever changing recruiting process. Coaches are available for daily one-on-one sessions to discuss how personal training and technical improvements will enable each rower to achieve his or her goals. In addition, each rower will receive at least 60 minutes of direct video analysis and feedback during the week.
All of our camps offer coxswain-specific instruction. Coxswains are separated into their own group for daily instructional sessions. In addition, they are assigned to a boat for on-the-water training and races. We can proudly say, without a doubt, that the Princeton rowing camps are not only the best camps for rowers, but also coxswains.
Typical Daily Schedule - Subject to Change
8:00am

Breakfast

9:00am

Lecture/Clinic

9:45am

Practice

11:00am

Video Review/Rowing Tanks/Ergometers

12:00pm

Lunch

1:00pm

Free Time or Rowing Tanks/Ergometers

One-On-One Meetings w/ Coaches

2:30pm

Lecture/Clinic

3:30pm

Practice

6:00pm

Dinner

7:00pm

Group Activity

8:30pm

Free Time in Dorm

10:45pm

Dorm Check/Lights Out
FACILITIES
All camps will be held on the Princeton University campus, one of the most beautiful and historic campuses in the world. Campers will utilize the Shea Rowing Center - home of the Princeton Tigers and a training facility for the U.S. Men's and Women's National Teams. The center includes moving water rowing tanks, a strength training room and ergometer room. It is located on Carnegie Lake, a protected body of water, 3 miles long with a 4 lane buoyed race course. Residential campers will reside in Princeton University dormitories and dine in one of the school's dining halls. All dormitories will have adult supervision with a minimum of a 10:1 camper to counselor ratio plus a Health Director.
**Camp dorms do not have air conditioning. We recommend you bring a fan with you camp.**
- Dulce Ingham
05-13-2011
It's a wonderful place to row - the only private lake for rowing in the US "to my knowledge" - with amazing coaching. I'm sure there are other great camps but this one worked for us.
- Dale Huey
05-14-2013
My daughter really enjoyed her time at Princeton. She was a novice last year, and we'll be sending her back again this year. It was good for her to get some exposure outside of our team and see where the sport could take her.
Sparks Camp and College Wizard
Want a camp list and to better understand your college possibilities?
Our wizard is fast and free. It's designed to help you identify college possibilities and a list of camps to go with them.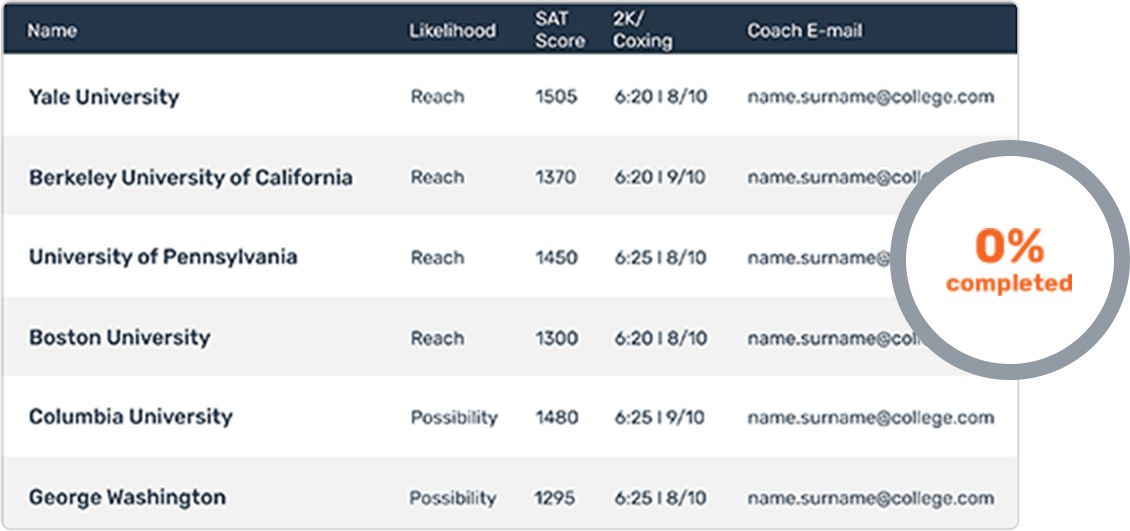 Start Wizard
Meet Vera
Coxswain Coaching Associate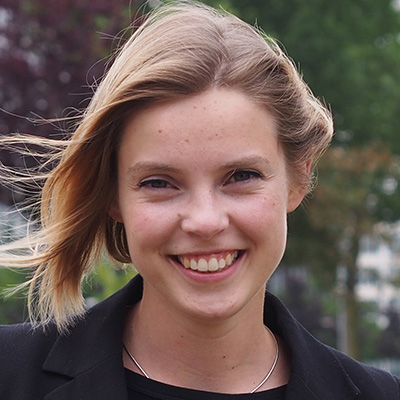 Vera is an elite level Dutch coxswain. She helped build portions of the self-assessment mechanisms utilized in the Sparks coxswain curriculum. She holds a Bachelor of Science in Industrial Design and is completing a Masters in Marine Technology from Delft University of Technology. She also holds a C2 level in Cambridge English.