Bahamas Winter Small Boats Program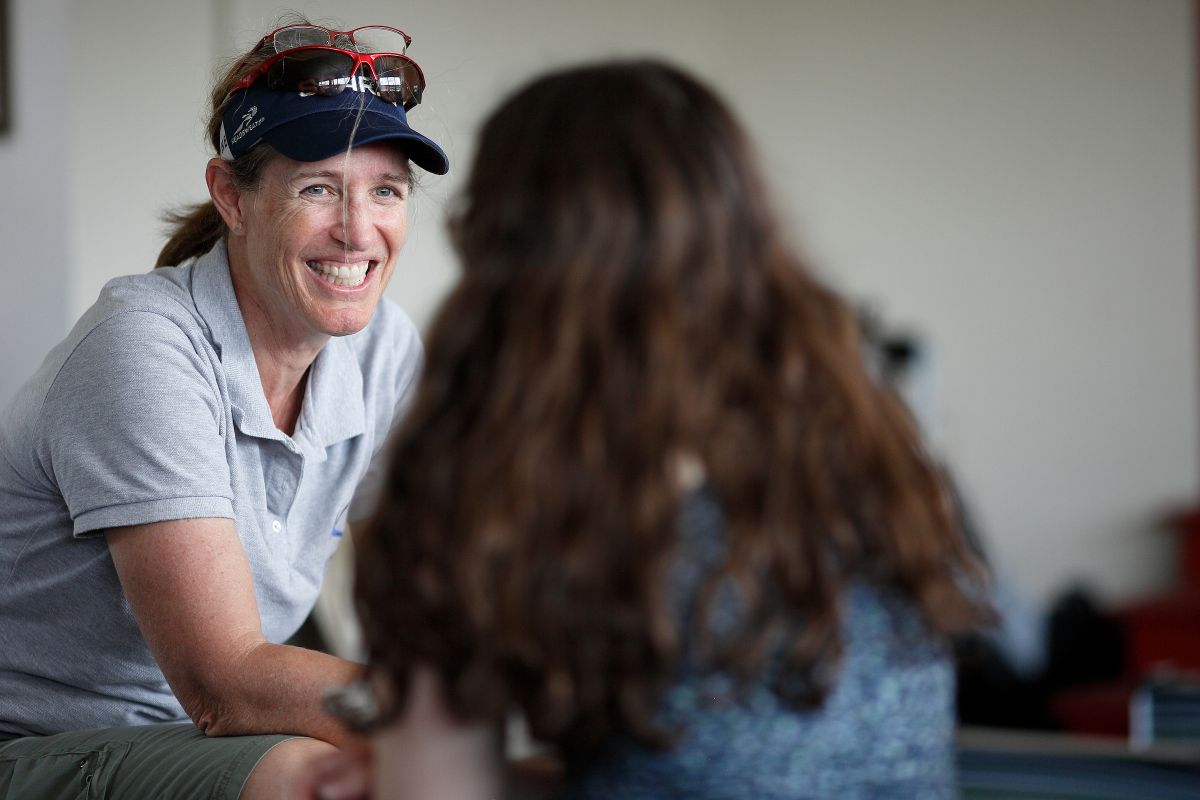 Paradise and Rowing - does it get any better?
Imagine 4 days of intensive, individulized technical training in the Bahamas coached by two internationally-recognized experts with a very small group of enthuastic peers. Maximum camp size is 12 athletes and staff to student ratio is 1:4.
Now imagine a small community off the water committed to rowing - where you will continue to learn and grow with staff and peers. While on-water training will take place up to three times per day, the off-water component is just as important; it will focus on understanding flow at this camp. Flow is state that is highly desirable for both quicker technical changes and higher levels of performance.
Intensive small boat training provides an understanding of rowing otherwise hard to acheive - in fact, every other developed rowing country outside of the US starts novices in the single and enables them to "grow into" the larger boat classes.
And finally, imagine crystal blue waters and white sand beaches - we will spend time at the beach in Nassau, which was not impacted by the hurricane.
10% of 2019 Sparks winter camp proceeds go to Hurricane Dorian relief efforts.
Determing if You're A Fit
A high degree of enthusiasm and a desire to take part in a thoughtful, intentional community characterize good fits for this program - though an interest in mindfulness is a bonus.
Talent is relative: ultimately, it is the intensity of your desire to learn that will make this camp a successful venture.
Finally as with all of our international camps, one hour of college counseling with any of our experienced team of former Olympians and Division I coaches (normally $400) is included upon completion of the program.
If you have questions, we're happy to speak further.
Click the bottom right corner to send us a message, or setup a time to talk below.
Bahamas Winter Small Boats Program
Michelle Darvill
Former Canadian National Team Coach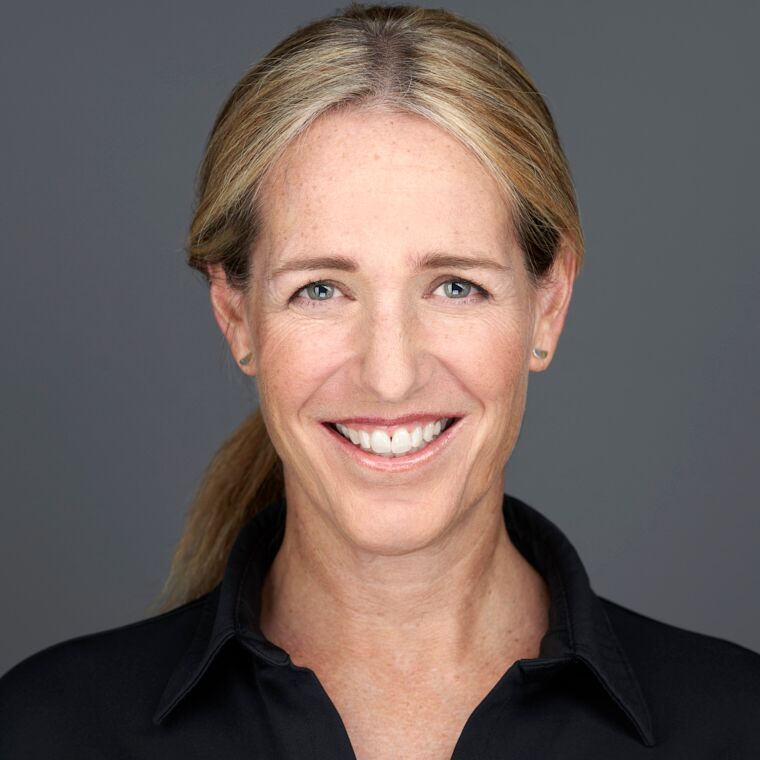 Introduced to rowing at the Don Rowing Club in her hometown of Mississauga, Michelle Darvill went on to compete successfully for her club, university and countries. While at the University of Toronto she was coached by Peter Cookson and later on the National Team by Al Morrow.
As an athlete, Michelle competed for both Canada and Germany winning multiple titles and medals at World Championships and World Cups. She transitioned to coaching and has since worked with all classes and levels; High School beginner, Development, Para, National Team and masters.
From 2009 to 2016 she led the U23 Canadian Women's Team, with crews winning 9 medals. In 2007 and 2011 she coached Pan Am crews to 8 medals and in 2017 she was the crew coach of the silver medal Senior Women's 8+. Michelle was honoured with the Petro-Canada Excellence Award in 2018.
---
Nich Parker
Head Coach, Columbia Lightweight Men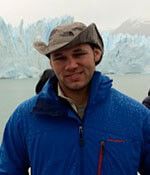 Coach Parker has guided the Columbia Lightweights to national championship golds in both 2016 and 2018. The 2016 win was the first for Columbia since 1929.
Beyond working on his Ph.D. in group biomechanics, Nich Parker holds an MA in Sports Administration and Pedagogy. Nich started coaching as a women's coach at Ohio State before serving as the varsity assistant with the Yale heavyweight men for three years. After that, Nich worked with heavyweights at Columbia before assuming the freshman and now head position with their lightweight squad. He speaks fluent German and holds a fascination for how different (personality, nationality, or level) athletes approach workouts and the end affect of that approach. He acted as editor for rowing legend Jim Joy's book, The Mind's Eye.
---
Bahamas Winter Small Boats Program
Who: Athletes aged 14-18 who can demonstrate thoughtfulness; open to any all per NCAA regulations, but we reserve the right to discourage participation based on maturity.
When: This camp has been psotponed until 2020.
Size: 12 athletes maximum; staff to athlete ratio is 1:4
Cost: $1,750*
Where: Nassau Rowing Club/Lake Cunningham, New Providence Island. The camp is housed in a hostel on the ocean and transported to and from camp daily.
Questions: We'd be glad to speak with you; click on the live chat in the bottom right corner.
Register/Apply: The application procedure is under the Registration tab. If you have any questions, please contact on the live chat.
Airport Transport: is provided with a staff member upon arrival and departure.
Camp Forms: Camp Forms may be found on your dashboard within 6 weeks of camp.
Supervision: The small program allows for close overwatch, but just as small boats require an ability to train independently - the program requires participants to be able to act on their own at times.
Refunds and Cancellation: Refunds minus a $500 deposit (after acceptance to the program) are available until November 15. After November 15, refunds are not available. As a policy, we also reserve the right to cancel programming and issue a full refund up to 30 days prior to program start.
*10% of winter camp proceeds go to Hurricane Dorian relief efforts; one hour of individualized college counseling is also included.

If you have questions, we're happy to speak further.
Click the bottom right corner to send us a message, or setup a time to talk below.
Bahamas Winter Small Boats Program
Due to low registrations, we are postponing this program until 2020. Feel free to reach out with questions.
Committing to Community
Per NCAA rules, this camp is open to "any and all" - however, benefitting from Sparks intermediate camps requires an ability to contribute to your and others' experience. This camp requests a written statement outlining your goals for camp and how you will support other campers in accomplishing theirs to finalize your registration. A sincere willingness to invest in your (and by extension, other campers') experience is important. You'll receive an e-mail after paying for camp with instructions on how to submit the statement.
Discount Codes
Day and Same Calendar Year Return Campers are also eligible for discounted tuition. Please contact us on the live chat in the bottom right corner for questions and/or discount codes!
Bahamas Winter Small Boats Program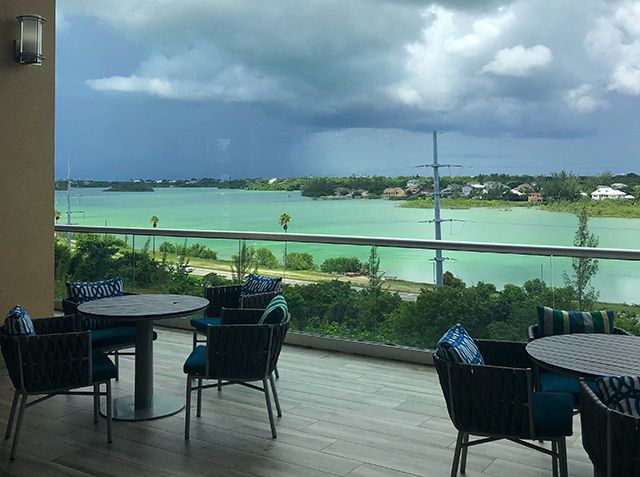 You'll fly over emerald green water and land at Nassau airport to be met by a member of our staff. We'll then head to the lodging to make introductions to your program peers - which is a hostel on the ocean, convienently located a 5 minutes' drive to the rowing site on Lake Cunningham.
You may have already taken a look at the reading for this rowing camp - Flow: The Psychology of Optimal Experience by Mihaly Csikszentmihalyi. If not, you'll spend time taking a look while other campers check in.
After introductions are made all around given our 1:4 staff/student ratio, we'll head to the lake for an initial session and evaluation of skill by the coaching staff. Evaluation will include a look at athletes' technique in the boats as well as a discussion (and potential alignment) of goals for camp (and post-camp) with the staff.
We'll head back to the lodging for dinner and a beachside campfire to enable everyone to get to know each other better.
You'll row three times a day over the next two days. Off-water work will focus on the role of flow in training and racing. You will start to understand how to encourage a flow state in your own rowing and how to utilize for increased performance on the water and on the erg.
Time permitting, we'll also speak with Dorian refugees and give students an idea of the disaster. Gratitude and thoughtfulness are important factors in performance, on and off the water.
We'll also spend time at the beach. Nothing is better for recovery than cool water and white sand - especially when experienced together.
On the last day of camp, each student will receive individualized feedback from coaching staff following the final water session. There aren't enough strokes at camp to lock in technical changes, but camp gives athletes an informed sense of direction for the coming months as well as an understanding of flow that should speed technical development and enable higher performance in the long run.
You'll say goodbye to the group and be driven to the Nassau airport by our camp staff - and then board your flight back to reality, ready with a plan for improvement to execute long into the future.
Important Dates and Times
Check-in runs 11 AM - 2 PM on the 27th of December; flights should arrive prior to 1 PM. We do run an airport shuttle from NAS.
Camp ends at 12 PM on the 30th of December
Times for Day Campers are generally from 8 AM to 9 PM
More specific information is available in the registration packet - though we're always available in the lower right hand corner for questions.
Don't miss the details tab for more information
If you have questions, we're happy to speak further.
Click the bottom right corner to send us a message, or setup a time to talk below.
Bahamas Winter Small Boats Program
Frequently Asked Questions
Why Sparks?
Our community and our values. We believe performance is a byproduct of community, rather than community being a byproduct of performance.
We are the only camp in rowing with a full-time staff that has academic and professional backgrounds in experiential education. We also have a summer operations staff (many are returners that teach during the school year) who buy into the idea of personal growth at camp not just for campers - but for themselves as well.
The result is a culture sincerely committed to the power of rowing as a personally transformative experience built on vulnerability, thoughtfulness, responsibility, and initiative.
This does not mean other camps are relatively inferior; in fact, we feel such a perspective is not helpful. The camp needs to fit the athlete. Our focus is on utilizing rowing to create self-awareness for our camp community.
---
What level of experience is necessary for camp?
Please see the "Determining If You're A Fit" Section under the Camp Overview tab and the "Who May Apply" section under the "Register" tab.
In short, anyone can attend this camp (with any level of sculling experience) - but return on investment is a crtical factor. In order to have a successful camp experience, we desire to attract thoughtful athletes who seek to develop their technical knowledge of the sport. They should ideally possess at least a season of rowing experience.
---
Where are camp forms found?
Camp forms are issued at least six weeks prior to camp on our site via your dashboard.
---
Tell me about safety at Sparks.
We employ safety and risk management practices from the adventure education industry, where some risk is inherent but must be quantified insofar as educational value. These practices are initially employed in program design and we work hard to train operations staff to seek to maintain an awareness of specific risks at all times. No outdoors programming can guarantee safety, however professional management of risk is key to the art of providing consistently excellent experiential education programming.
BAHAMAS WINTER SMALL BOATS PROGRAM