Sparks BU Rowing Camp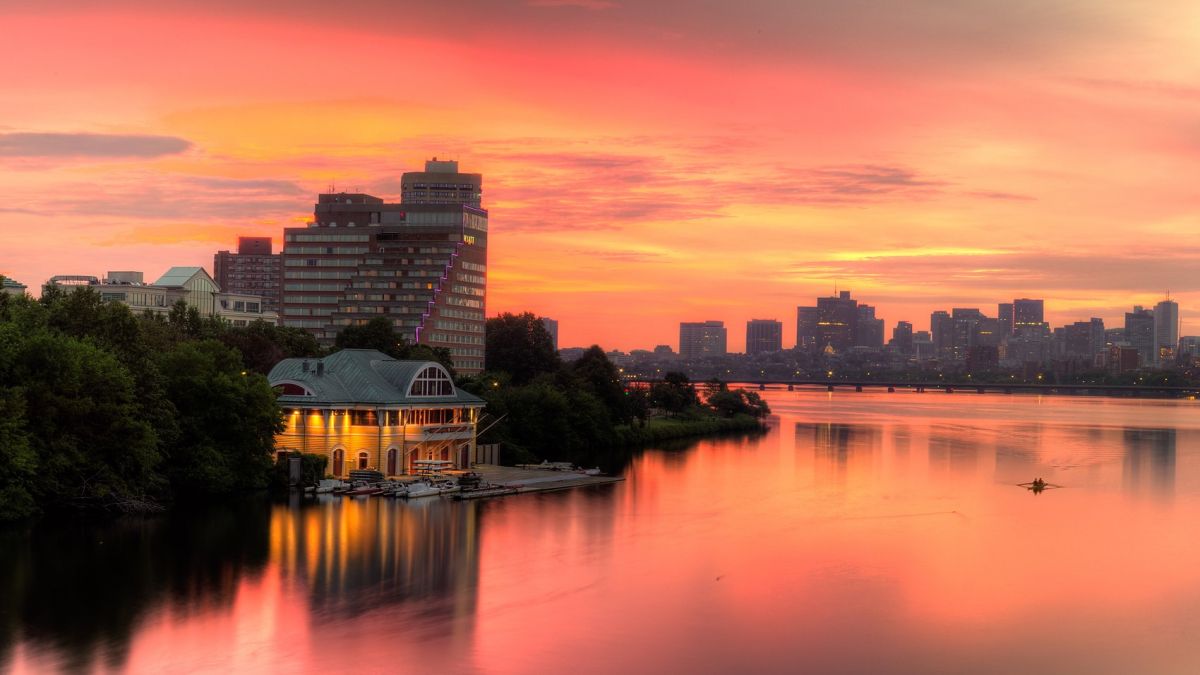 Wicked Smart Rowing
Head lightweight women's coach Malcolm Doldron writes, "Rowing on the Charles River is an experience unlike any other. It's a highly visible training environment that demands your best effort daily. I want campers to walk away not just with better technical and tactical skill sets, but an understanding of how much can be accomplished when they take ownership of their training and development within the sport."
Boston University's boathouse might be one of the nicest on the Charles River, but it's definitely not the only one. This is rowing's North American landfall and in any given hour, dozens of teams are on the water, practicing their craft. Combine this environment with instruction and conversation with Division I collegiate coaches and peers from across the country and you already know you're going to leave camp with a different perspective on the sport.
That said, this is not just a skills development camp. At Sparks, we're intensely interested in the science and art of experiential education. So when you're not working with coaching staff on your skills, in groups or one on one, you'll be with a small, peer-driven group of other campers led by our trained camps staff meant to help you get the most out of the camp experience. You'll also have the chance to meet current rowing undergraduates (some alumni) who are happy to share their experiences with you.
Coxswains have their own staff and mini-camp run off of Sparks' coxswain curriculum.
Learn to Row (LTR) also has a dedicated coach who journeys through the entire process of camp with students.
Come to camp for development and improvement, but leave with new perspective - and new friends.
Sparks Collegiate Camps
If you have questions, we're happy to speak further.
Click the bottom right corner to send us a message, or setup a time to talk below.
Sparks BU Rowing Camp
Malcolm Doldron
Coxswain Coach, US Jr. Nat. Development Team
Head Coach LWT Women's Rowing, Boston University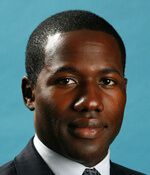 Prior to assuming the head coaching slot for BU's LW women's program, Malcolm served as the women's assistant coach at Columbia University for four years while also working as the coxswain coach for the US women's junior national team development camp. Prior to that, Malcolm coached at Princeton University for two years. A former coxswain himself, he coached junior rowing from 1999-2005 in DC. Born in New York, raised in DC, but now living in Boston, he has not yet claimed allegiance to the Yankees or Red Sox.
---
Madeline Davis
Director of Women's Rowing at Boston University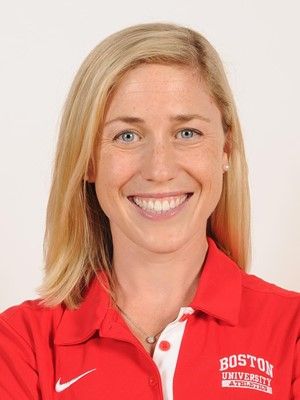 An experienced lightweight rower at both the collegiate and international level, Davis served as Princeton's team captain her senior year and left with an Eastern Sprints and IRA champion. Following graduation, Davis competed for the U.S. National Team at the U23 World Rowing Championships in the Lightweight 2x. Prior to BU, Davis spent four seasons coaching Ohio State, including the past year as the associate head coach, and was part of history, as OSU became the first NCAA openweight program to win three consecutive national titles in the first varsity eight race. Davis has helped rowers claim a combined 24 All-America accolades since receiving the award herself at Princeton in 2009. She also coached three lightweight boats with the 2013 U.S. Under-23 National Team and helped them qualify for the U23 World Rowing Championships held in Linz, Austria.
---
Alex Perkins
Assistant Coach, Boston University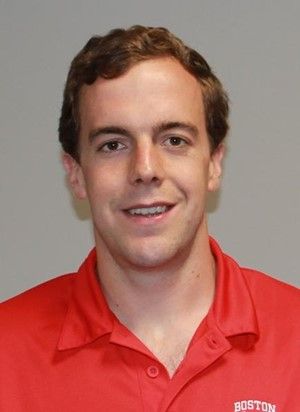 Alex Perkins was named an assistant coach of the Boston University men's rowing team in July, 2016. Perkins is a 2015 graduate of the University of Washington where he was a member of the Huskies' 2012, 2013, 2014 and 2015 division 1 National Championship teams.

The Westport, Conn. native works closely with head coach Tom Bohrer and associate head coach John Lindberg in the training of all team athletes and also assists in the team's recruiting efforts and day-to-day operations of the team.

During his collegiate career at Washington, Perkins sat in the stroke seat for the Huskies' varsity eight boat that won the grand final at the IRAs in his sophomore, junior and senior seasons and was also a four-time Henley Royal Regatta Finalist.
---
Abby Knight
Assistant Women's Lightweight Coach at BU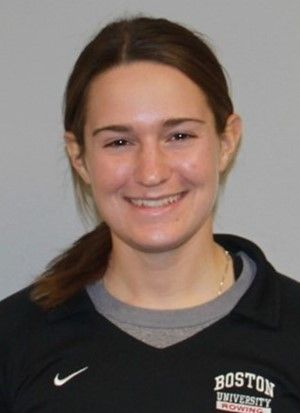 Abby Knight is entering her fourth season as the Assistant Coach for Lightweight Women's Rowing at Boston University. Knight is a 2013 graduate of the University of Wisconsin-Madison where she twice won the Mandi Kowal (MVP) award and was named to the CRCA Pocock Lightweight All-American Team. During her collegiate career, Knight was an Eastern Sprints and IRA Champion, as well as a winner of the Head of the Charles in 2010 and 2011. Before her time at Wisconsin, Knight was a member of the 2009 Junior National Team. In the limited time since the program's inception in 2012, Knight has helped the BU Lightweight Women become a perennial powerhouse. She assisted in BU's first Konrad Ulbrich Lightweight Team Points Championship at the Eastern Sprints in 2016. Knight also helped coach the Lightweight Double to the terrier's first IRA medal in 2015 and their first IRA medal in the Lightweight Four in 2017.
---
Michiel Bartman
Director of Rowing
Port Rowing
Three-time Olympic medalist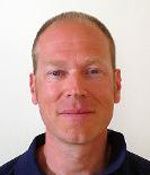 A rowing coach with his own wikipedia entry, Michiel Bartman's Olympic medals and current position speak for themselves. Prior to coaching the Harvard LWT men, he worked with their LWT women. Previous to that, Michiel was the head coach at Vesper boat club in Philadelphia, a high-performance training center for athletes intent on making the national team. Michiel won gold in the 8+ at the 1996 Olympics, silver in the 4X at the 2000 Olympics, and Silver in the 8+ at the 2004 Olympics – all for the Netherlands. Moreover, as a well-rounded educator Michiel cares deeply about his athletes and utilizes the same intensity he won Olympic medals with to instill a deep understanding and love for the sport in those he coaches.
---
Anderson Bourell
Sparks Director of Wellness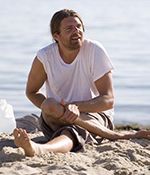 The subject of a NYTimes piece on Mike Piazza, Anderson's title is a little crazy, but it's true. After prep school in Boston, baseball, and acting (he appeared in Fight Club) in his youth he choose to concentrate in holistic health – i.e. stretching, breathing, yoga, and nutrition – for rowing athletes. He is a known member of the community, attended Harvard training camps with Harry Parker for 10 years and has also been party to multiple New England prep schools' efforts of the same nature. He has worked in the UK with junior athletes and with a variety of national teams. Anderson is not a typical rowing person in his concentration on holistic health or his approach, but he maintains a following that only lucky coaches enjoy.
---
Mel Webb
Canadian National Team Coxswain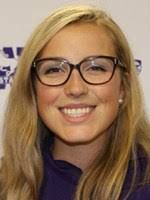 Mel is an elite level coxswain, having worked under the world-class Volker Nolte's tutelage for 4 years during her undergraduate degree. In addition to 3 national titles and a gold medal at Head of the Charles in 2016, Mel has spent ample time in the Canadian National Team environment.
Mel understands the value of coxswain development, creating and implementing a learning framework for coxswains within the rowing program at Western University that has spread to other Canadian universities.
She now resides in Vancouver, BC working as a digital consultant and competes in the marathon with a high-performance running group.
---
Matt Hanig
BU Women Assistant Coach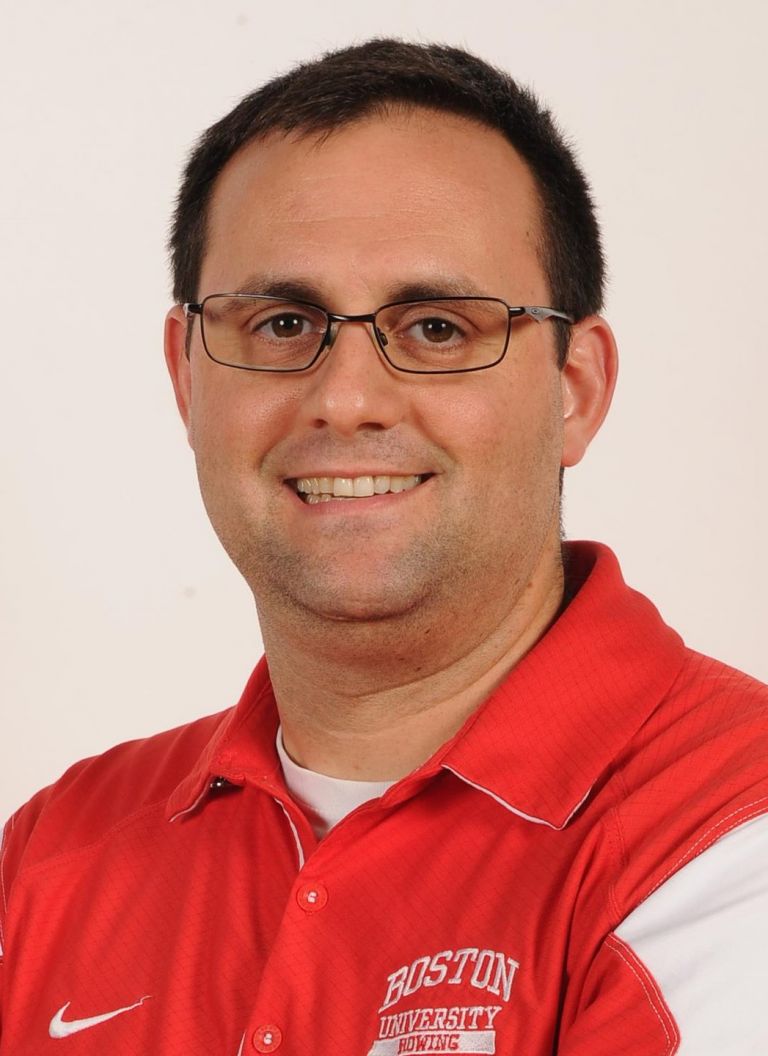 Matt Hanig enters his sixth season as assistant coach for the Boston University women's rowing team in 2017-18. Hanig was named assistant coach of the women's rowing program in July 2012 and also serves as the teams recruiting coordinator.

In just his 2nd season with BU, Matt helped coach the Terriers to their first CAA Championship, earning an automatic team bid to the 2013 NCAA Championships for the first time since 2001.
Prior to joining BU, Hanig served as sculling coach at Community Rowing in Brighton Mass. since 2009 and was varsity girls head coach and program coordinator at Wayland-Weston Rowing Association from 2008 to 2011. Prior to that, Hanig served as men's assistant rowing coach at Colgate University from 2006 to 2008 where he assisted in all aspects the Raiders' program including recruiting and implementing training programs for the freshman men's team.
---
Peter Cookson
Former High Performance Director at Rowing Canada Aviron
Originally from St. Catharines, Ont., Peter Cookson has been involved with rowing at all levels for over 40 years. Peter is a member of the International Rowing Federation's Competitive Commission and President of the Commonwealth Rowing Association. Cookson was the High Performance Director at Rowing Canada Aviron from 2009 to 2016, and Team Leader at 2 Olympic Games and 2 Pan American Games.
Cookson began his coaching career in Canada in 1985 and was a leading coach for several prominent Canadian university programs - University of British Columbia, University of Western Ontario and the University of Toronto. He has since coached in the UK, South Africa and Zimbabwe, and has been involved with the FISA Development program in Africa. Cookson coached South Africa's women's single sculler at the 2008 Olympics. In 2017, Cookson undertook the updating of the FISA Rigging Survey at the 2017 World Championships held in Sarasota.
Cookson, a Western University graduate, has also worked in coach education for many years and produced the 2005 DVD called Effective Sculling Technique. In 2018, Cookson was a co-producer of World Rowing's Essential Sculling Technique avatar video project.
---
Sparks BU Rowing Camp
Who: Designed for high school students, 14-18; open to any and all. Day campers may be 13.
Duration: 5 Days
When: July 7-11, 2020
Cost: $1,375 for overnight campers | $1,149 for day campers | same calendar year repeat camper discount codes are available.
Where: Boston University; Campers will be housed on campus and use BU rowing facilities. Dorms have air-conditioning.
Important Dates and Times:

Registration is 11 AM - 2 PM on the 7th
Camp ends at 11 AM on the 11th
Times for Day Campers generally from 8 AM to 9 PM
More specific information is available in the registration packet - though we're always available in the lower right hand corner for questions.

Air Travel: Those flying to camp are advised to use Logan (BOS) and arrive three hours prior to camp start. Shuttles will run between Logan and camp on the first and last days of camp.
Questions: We'd be glad to speak with you; click on the live chat in the bottom right corner.
Payment/Refunds: Payments may be made in full through our registration portal by using the table on the registration tab. Refunds minus a $500 deposit are available until a month before camp.
Camp Forms: Camp Forms may be found on your dashboard within 6 weeks of camp.
Supervision: The staff lives amongst the student athletes, and have oversight 24 hours a day. Unhealthy substances and/or behaviors are strictly prohibited.
Staffing: Coaches are not guaranteed; some are active national team athletes or coaches and must prioritize that schedule. To find out about a particular coach, shoot us an e-mail.
Learn To Row: A very small number of LTR slots are designed for pure novice crossover athletes who possess athletic backgrounds, focus, and the comport to engage intensively with their own staff and schedule.
Licensing: This Camp must comply with regulations of the Massachusettes Department of Public Health and be licensed by Cambridge Board of Health.
If you have questions, we're happy to speak further.
Click the bottom right corner to send us a message, or setup a time to talk below.
Sparks BU Rowing Camp
Get Ready for Camp! Click below to Register.
"Residential" indicates overnight campers, while "Day" indicates day campers.
Are you a same calendar year repeat camper? Click on the live chat below and get a discount code.
Men & Women: 14-19 - one season of experience or more.
Coxswains: 14-19 - one season of experience or more.
LTR: 14-19 - Learn To Row/Cox - No Rowing Experience Required
Day campers may be 13 with the above requirements if they are entering ninth grade.
---
Jul 07 2020 - Jul 11 2020
| | | | | | | | |
| --- | --- | --- | --- | --- | --- | --- | --- |
| Coxswains (Day) | Coxswains (Residential) | LTR (Day) | LTR (Residential) | Men (Day) | Men (Residential) | Women (Day) | Women (Residential) |
| Limited Availability | Good Availability | Good Availability | Good Availability | Good Availability | Good Availability | Good Availability | Limited Availability |
| OPEN | OPEN | OPEN | OPEN | OPEN | OPEN | OPEN | OPEN |
| | | |
| --- | --- | --- |
| Coxswains (Day) | Limited Availability | OPEN |
| Coxswains (Residential) | Good Availability | OPEN |
| LTR (Day) | Good Availability | OPEN |
| LTR (Residential) | Good Availability | OPEN |
| Men (Day) | Good Availability | OPEN |
| Men (Residential) | Good Availability | OPEN |
| Women (Day) | Good Availability | OPEN |
| Women (Residential) | Limited Availability | OPEN |
---
Sparks BU Rowing Camp
The word "coffee" is different in Boston.
On your first day at camp, you'll arrive and make your way to our dorm. Our staff will meet you there and help you check-in.
Welcomes are important at Sparks, so after you drop your stuff in your and say goodbye to your folks (if you didn't fly in), introductions will be made all around before we head off to meet the coaching staff and utilize BU's indoor facilities for the initial assesment. Don't worry, you'll head to the boathouse the next day to enjoy one of the nicest boathouses on the Charles. The intial assessment is designed to help the coaches put you in the right training group for your position and skill level.
After the assessment you'll meet your small group - which is not the same as a training group - and hopefully encounter a variety of folks from all over. This group will be your home at camp.
The next few days will be sometimes predictable - and sometimes not. Twice daily water training on the Charles will be combined with meeting with coaches, your small group, and evening seminars. There will be an opportunity to speak with coaching and camp staff one on one about everything from better 2,000m ergometer scores to calling the right race to recruiting. There may even be an opportunity to pull a 2,000m piece at camp with collegiate staff's instruction. ;) If you're a coxswain or LTR, you'll have your own dedicated staff. Coxswains have their own curriculum at camp. (Have you coxed on a busy river before? We got you. ;) )
Each night, you'll meet in your small group for various activities. You'll also learn about recruiting, injury management and prevention, and discuss ways to serve your home team. That said, much of this occurs in an interactive format and is different each time - we're serious when we talk about education through experience.
Camp will move along quickly, and the last night will come faster than you expect.
You should walk away from Boston with a deeper perspective on the sport, new friends, and an improved relationship with rowing.
Important Dates and Times
Registration is 11 AM - 2 PM on the 7th of July
Camp ends at 11 AM on the 11th of July
Times for Day Campers are generally from 8 AM to 9 PM
More specific information is available in the registration packet - though we're always available in the lower right hand corner for questions.
Don't miss the details tab for more information
If you have questions, we're happy to speak further.
Click the bottom right corner to send us a message, or setup a time to talk below.
Sparks BU Rowing Camp
General
---
What are the camp dates?
These are found under the detail tab - but just for handy reference, they're July 7-11 There's also a map of all of our locations and dates here.
---
Do you offer scholarships or discounts?
We can offer day camper discounts for campers not staying in the dorms and discounts for same calendar year repeat camper. Beyond this, we cannot offer discounts that are not open to all due to NCAA regulations.
Touch base with us via the live chat for discount codes.
---
What level of experience is necessary for camp?
If you've never rowed or coxed before, see our section below on Learn To Row. We require coxswains to have one season of experience or more and both experienced men and women to have one season of experience or more.
Once you get to camp, you'll be put through an assessment the first day to place you with a group that will work best for you - so don't worry about whether you're good enough (or potentially, "too good" ;) ) for camp.
---
What differientiates Sparks camps?
We are the only camp in rowing with a full-time staff that has academic and professional backgrounds in experiential education. We also have a summer operations staff (many are returners that teach during the school year) who buy into the idea of personal growth at camp not just for campers - but for themselves as well.
The result is a culture sincerely committed to the power of rowing as a personally transformative experience built on vulnerability, thoughtfulness, responsibility, and initiative.
This does not mean other camps are relatively inferior; in fact, we feel such a perspective is not helpful. The camp needs to fit the athlete. Our focus is on utilizing rowing to create self-awareness for our camp community.
---
Do you honor rooming requests? / What if I'm coming to camp alone?
Typically, we do not honor rooming requests unless there's a medical issue. Requests enable social cliques and don't allow camp to meet each camper on an individual level - a level of educational quality we're serious about providing. The requests also unintentionally disable the fun and according growth of meeting new people (everyone feels awkward at the start of camp) and gaining new perspective on the sport. That said, there's plenty of time to hang out and experience camp with one's friends (the ones from before camp) during the day at camp.
---
What is/is there difference in the Sparks collegiate camps (BU, Penn, Columbia)?
The difference is in the coaching staff and location. We advise using the camp to get inspired insofar as collegiate environments, and as such it would be best to choose one that might be on your school list at some point.
Beyond that, coaching staffs differ per camp and some students seek to connect with particular coaches.
---
What should I seek from coaches at camp? Is recruiting a part of camp?
Per NCAA rules, recruiting or speaking in specifics about institutional recruiting policies is not a part of camp. Campers may speak about the overall process (in fact, there will be a recruiting seminar and panel of coaches during camp) and ask coaches' opinions on specific steps of their journey (i.e. 2K development), but may not inquire as to their possibilities at the coaches' programs during camp.
Coaches all have their own style of pedagogy. Part of camp should be to experience the differences in those styles such that campers may better understand the way coaching staff manage and connect with the sport for their own benefit.
---
Tell me about safety at Sparks
We employ safety and risk management practices from the adventure education industry, where some risk is inherent but must be quantified insofar as educational value. These practices are initially employed in program design and we work hard to train operations staff to seek to maintain an awareness of specific risks at all times. No outdoors programming can guarantee safety, however professional management of risk is key to the art of providing consistently excellent experiential education programming.
---
Where are camp forms found?
Camp forms are issued at least six weeks prior to camp on our site via your dashboard.
---
Coxswains
---
Coxswains - Why Sparks?
We've developed an internationally recognized coxswain curriculum in coordiation with American and foreign Olympic coxswains (amongst others, including a number of national team coxswains) and typically see over 100 coxswains through our camp system per year.
The curriculum at base teaches coxswains to be aware enough of themselves to be able to evaluate current skils and structure expectations for improvment in three critical areas: steering, commands, and organization. This video covers the curriculum as provided at our coxswains only camps, though campers at our collegiate and international camps use the same curriculum.
---
Who are your coxswain coaches and why are they qualified to teach coxswains?
Our coxswain coaches are either coxswains with elite-level experience (international or Olympics) or coaches with elite level experience (international or Olympics) - or both.
Regardless of experience, they are trained to educate within the curriculum covered above and bring their own experience into perspective for coxswains as they do so.
---
I'm a coxswain and can't decide between camps - help?
This very much depends on where you are with coxing, your goals, and sometimes your college search.
The collegiate camps have their own coxswain coaching staff and coxswain curriculum off water, but are integrated with the rowing camp on-water and provide no specialized on-water coaching for coxswains.
At our coxswains only camps, the rowers are rented such that the on-water coaching is entirely devoted to the coxswains and this allows an extra amount of intensity and learning. This enables a much higher level of focus and intensity at camp than the collegiate camps. Typical participants have been coxing for more than two seasons and average around three.
Our international coxswain camp in Holland is a much smaller cohort of 6 with the same resources as coxswains only insofar as on-water time being devoted to coxswains; the program also enables coxswains to race in a large European regatta. Students must apply for this camp and show maturity and thoughtfulness.
---
Learn To Row
---
How does Learn To Row work at your camps?
We reserve a small grouping of slots at each camp for the learn to row section. The group receives its own dedicated coach for the week and is oriented to the sport we love.
Ideal Learn To Row (LTR) athletes have prior athletic background.
---
If I want to Learn To Cox without prior rowing experience, how should that work?
You should sign up for LTR at camp and then be oriented to the fundamentals of the sport while you will also attend meetings with the coxswain section at camp. Beyond that, you will also have access to the coxswain coaches outside of your dedicated LTR coach.
SPARKS BOSTON UNIVERSITY ROWING CAMP