Sparks BU Rowing Camp
Sparks BU Rowing Camp
Sparks is a group of former collegiate rowing coaches committed to the science of experiential education. We provide unique college counseling for student-athletes who want to flourish and we run camps with special attention to experiential design.
Built with the Boston University lightweight women's coaching staff, Sparks Rowing Camp at BU is designed to lead students deeper into their relationship with rowing in the context of the Charles River and Boston University.
Head lightweight women's coach Malcolm Doldron writes, "Rowing on the Charles River is an experience unlike any other. It's a highly visible training environment that demands your best effort daily. I want campers to walk away not just with better technical and tactical skill set, but an understanding of how much can be accomplished when they take ownership of their training and development with in the sport."
The BU Experience
The Charles River - one of the holy grounds for rowing in America. Crews abound on this water. Campers are coached by the Boston University staff supported by senior collegiate coaches from other institutions and Olympians. The boathouse at BU is one of the more recently updated ones on the Charles. As such, this camp allows student athletes from across the US to experience the Charles at its best while staying on campus at Boston University.
The Sparks Rowing Camp Experience
The format of our camps at BU, Penn, and Columbia are designed to allow a diverse array of staff to share principles of their relationship with the sport with campers. As such, the true substance of each camp varies with the camp staff - but not based upon schedule or format.

Successful participants desire to learn more about their relationship with rowing, understand their own potential for long-term growth, and have fun. Campers who get the most out of camp arrive at camp with intention, proactively seek new information (sometimes from specific coaches), and are open to the unexpected.

A number of activities at camp - such as one on one meetings with coaches and goal setting - are designed to raise awareness of specific aspects of campers' relationship with rowing and coxing while maintaining a positive, fun environment.
Campers also undergo evaluation at camp in order to inform their relationship with it and inform their future approach to it. Sparks is trialing a system whereby rowers take home a six week training program based off their work at camp.
Finally, athletes who want to get involved in rowing or coxing are invited to join our Learn to Row program. LTR campers enjoy the same benefits listed above, as well as a coach dedicated to teaching them the basics of our sport.
A Coxswain Development Camp
We are beyond passionate about working with coxswains and maintain an annually evaluated, extremely experienced coxswain coaching staff for our camps. At BU, we integrate a coxing camp into our rowing camp.
You can watch the film we made about our curriculum, designed by US Olympic coxswain Marcus McElhenney and US Junior team coxswain coach Laura Simon among other elite coxswains. The curriculum is currently in its third revision over eight years; alumni include junior national team coxswains and an extremely high number of collegiate coxswains.
Coxswains will cox, spend time with a four-point system of one-on-one technical evaluations with our coxing staff, and attend small group seminars to discuss tapes, calls, steering, drills, and recruiting as they relate to their specific level with their own coaching staff - typically made up of two coaches with national team or Olympic coxing experience.
(The BU integrated coxswain camp differs from our coxswains only camps in that it does have many training components just for coxswains, but the water time is specifically geared toward intensive boat coaching first. The coxswains only camps on the other hand is exclusively about coxing.)
Rowing Camp that Produces Fun and Results
Our rowing camps provides a setting where junior athletes can mix with others from across the country, and in some cases - the world. Our coaching staff is made up senior college coaches, Olympians - and at times, internationally recognized coaches from abroad who come to the US specifically to work camp.
Our aim is empower students who are seeking orientation to the sport. Rowing is an extremely late development sport insofar as collegiate athletics, and the average age of collegiate athletes in starting the sport at 16.
BU provides a gorgeous Division I setting on the Charles River.
Each of our staff has made rowing the focus of their lives, and each has enjoyed and been successful at it. They all also understand how important it is to pass the torch. We see our rowing camp as a place where campers can find their place in rowing and be challenged to grow as athletes and as individuals.
If you have questions, we're happy to speak further.
Sparks BU Rowing Camp
Malcolm Doldron
Coxswain Coach, US Jr. Nat. Development Team
Head Coach LWT Women's Rowing, Boston University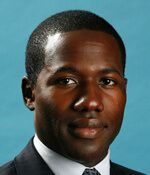 Prior to assuming the head coaching slot for BU's LW women's program, Malcolm served as the women's assistant coach at Columbia University for four years while also working as the coxswain coach for the US women's junior national team development camp. Prior to that, Malcolm coached at Princeton University for two years. A former coxswain himself, he coached junior rowing from 1999-2005 in DC. Born in New York, raised in DC, but now living in Boston, he has not yet claimed allegiance to the Yankees or Red Sox.
---
Madeline Davis
Director of Women's Rowing at Boston University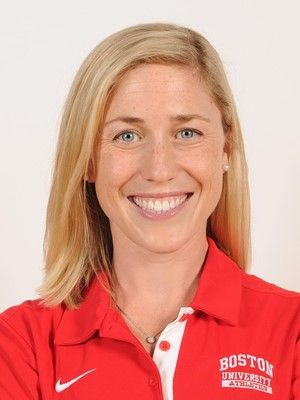 An experienced lightweight rower at both the collegiate and international level, Davis served as Princeton's team captain her senior year and left with an Eastern Sprints and IRA champion. Following graduation, Davis competed for the U.S. National Team at the U23 World Rowing Championships in the Lightweight 2x. Prior to BU, Davis spent four seasons coaching Ohio State, including the past year as the associate head coach, and was part of history, as OSU became the first NCAA openweight program to win three consecutive national titles in the first varsity eight race. Davis has helped rowers claim a combined 24 All-America accolades since receiving the award herself at Princeton in 2009. She also coached three lightweight boats with the 2013 U.S. Under-23 National Team and helped them qualify for the U23 World Rowing Championships held in Linz, Austria.
---
Leigh Carroll
US National Team
Sparks Coxswain Associate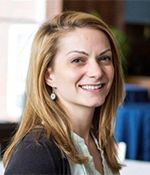 Leigh Carroll is a former Division 1 and National Team coxswain who has coached on both the junior and collegiate levels. After a successful career coxing the Brown Men's varsity 8+, she held coaching positions with Wayland-Weston Rowing Association and the Harvard-Radcliffe lightweight women's team. An experienced international racer, Leigh also coxed the US women's 8+ to a second-place finish in Australia at the Samsung World Cup after helping the U23 national team to a bronze finish at the World Championships and Brown to a second-place finish in the Grand Challenge Cup at the Henley Royal Regatta. Leigh holds a Masters Degree in Education from Stanford University with a concentration in Secondary School Teaching.
---
Alex Perkins
Assistant Coach, Boston University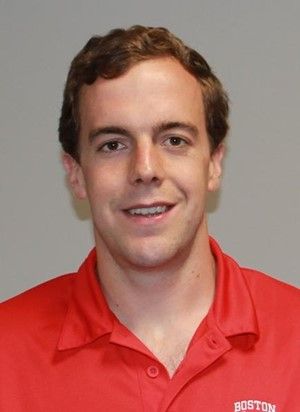 Alex Perkins was named an assistant coach of the Boston University men's rowing team in July, 2016. Perkins is a 2015 graduate of the University of Washington where he was a member of the Huskies' 2012, 2013, 2014 and 2015 division 1 National Championship teams.

The Westport, Conn. native works closely with head coach Tom Bohrer and associate head coach John Lindberg in the training of all team athletes and also assists in the team's recruiting efforts and day-to-day operations of the team.

During his collegiate career at Washington, Perkins sat in the stroke seat for the Huskies' varsity eight boat that won the grand final at the IRAs in his sophomore, junior and senior seasons and was also a four-time Henley Royal Regatta Finalist.
---
Matt Hanig
BU Women Assistant Coach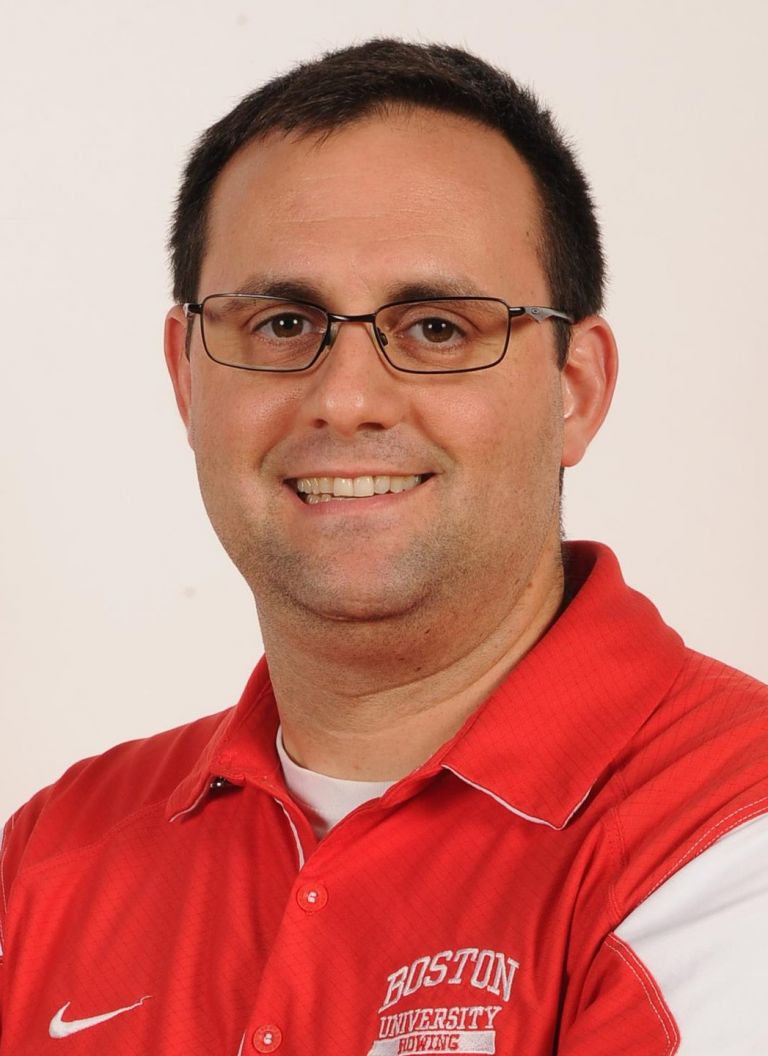 Matt Hanig enters his sixth season as assistant coach for the Boston University women's rowing team in 2017-18. Hanig was named assistant coach of the women's rowing program in July 2012 and also serves as the teams recruiting coordinator.

In just his 2nd season with BU, Matt helped coach the Terriers to their first CAA Championship, earning an automatic team bid to the 2013 NCAA Championships for the first time since 2001.
Prior to joining BU, Hanig served as sculling coach at Community Rowing in Brighton Mass. since 2009 and was varsity girls head coach and program coordinator at Wayland-Weston Rowing Association from 2008 to 2011. Prior to that, Hanig served as men's assistant rowing coach at Colgate University from 2006 to 2008 where he assisted in all aspects the Raiders' program including recruiting and implementing training programs for the freshman men's team.
---
Abby Knight
Assistant Women's Lightweight Coach at BU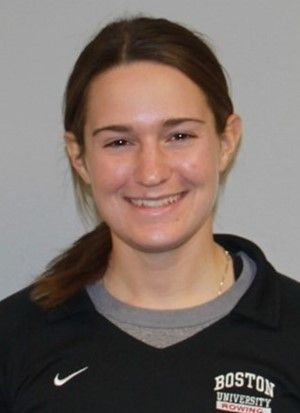 Abby Knight is entering her fourth season as the Assistant Coach for Lightweight Women's Rowing at Boston University. Knight is a 2013 graduate of the University of Wisconsin-Madison where she twice won the Mandi Kowal (MVP) award and was named to the CRCA Pocock Lightweight All-American Team. During her collegiate career, Knight was an Eastern Sprints and IRA Champion, as well as a winner of the Head of the Charles in 2010 and 2011. Before her time at Wisconsin, Knight was a member of the 2009 Junior National Team. In the limited time since the program's inception in 2012, Knight has helped the BU Lightweight Women become a perennial powerhouse. She assisted in BU's first Konrad Ulbrich Lightweight Team Points Championship at the Eastern Sprints in 2016. Knight also helped coach the Lightweight Double to the terrier's first IRA medal in 2015 and their first IRA medal in the Lightweight Four in 2017.
---
Anderson Bourell
Rowing Specific Yoga and Holistic Health Instructor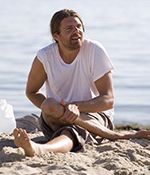 The subject of a
NYTimes piece
on Mike Piazza, Anderson's title is a little crazy, but it's true. After prep school in Boston, baseball, and acting (he appeared in
Fight Club
) in his youth he choose to concentrate in holistic health – i.e. stretching, breathing, yoga, and nutrition – for rowing athletes. He is a known member of the community, attended Harvard training camps with Harry Parker for 10 years and has also been party to multiple New England prep schools' efforts of the same nature. He has worked in the UK with junior athletes and with a variety of national teams. Anderson is not a typical rowing person in his concentration on holistic health or his approach, but he maintains a following that only lucky coaches enjoy.
---
Sparks BU Rowing Camp
Who: Designed for juniors, 14-18; open to all.
Duration: 5 Days
When: July 9-13, 2019
Cost: $1,375 for overnight campers
Where: Boston University; Campers will be housed on campus and use BU rowing facilities.
Air Travel: Those flying to camp are advised to use Logan (BOS) and arrive three hours prior to camp staff. Campers are expected to take a taxi or Uber to BU.
Payment/Refunds: Payments may be made in full through our registration portal by using the table on the registration tab. Refunds minus a $500 deposit are available until a month before camp.
Camp Forms: Legally binding agreements are signed via e-mail at time of registration. All other camp documents are be made available 6 weeks prior to camp on the camp forms tab.
Supervision: The staff lives amongst the student athletes, and has oversight 24 hours a day. Unhealthy substances and/or behaviors are strictly prohibited.
Staffing: Coaches are not guaranteed; some are active national team athletes or coaches and must prioritize that schedule. To find out about a particular coach, shoot us an e-mail.
Learn To Row: A very small number of LTR slots are designed for pure novice crossover athletes who possess athletic backgrounds, focus, and the comport to engage intensively with their own staff and schedule.
This Camp must comply with regulations of the Massachusettes Department of Public Health and be licensed by Cambridge Board of Health.
Sparks BU Rowing Camp
Get Ready for Camp! Click below to Register.
Daycamper? Ask us for the coupon code!
Men & Women: 14-19 - one season of experience or more.
Coxswains: 14-19 - one season of experience or more.
LTR: 14-19 - Learn To Row/Cox - No Rowing Experience Required
---
Jul 09 2019 - Jul 13 2019
| | | | |
| --- | --- | --- | --- |
| Coxswains | LTR | Men | Women |
| Good Availability | Good Availability | Good Availability | Good Availability |
| OPEN | OPEN | OPEN | OPEN |
---
Sparks BU Rowing Camp
Day 1
Day 2
Day 3
Day 4
Day 5
10:00AM - 1 PM Travel to Camp
7AM - 11:15AM Breakfast / Row
7AM - 11:15AM Breakfast / Assessment
7AM - 11:15AM Breakfast / Row
7AM - 10:30AM Breakfast / Regatta

11:15 AM - 11:45 AM Coach / Student Meetings

11:15 AM - 11:45 AM Coach / Student Meetings

11:15 AM - 11:45 AM Coach / Student Meetings
12:00 - 1:00PM Lunch
12:00 - 1:00PM Lunch
12:00 - 1:00PM Lunch
10:30AM - 11:00AM Meet Parents / Snack
1:00 PM - 2:00PM Check-In
1:15PM - 2:15PM Private Coaching
1:15PM - 2:15PM Private Coaching
1:15PM - 2:15PM Private Coaching

11:00AM - 11:30AM Concluding Presentation

2:00PM - 5:30PM Orientation / Assessment

2:30PM - 5:30PM Rowing
2:30PM - 5:30PM Rowing
2:30PM - 5:30PM Rowing

11:30AM - 12:00PM Individual Feedback Collection

5:45PM - 6:30PM Dinner

5:45PM - 6:30PM Dinner

5:45PM - 6:30PM Dinner

5:45PM - 6:30PM Dinner
12:00PM - 12:30PM Depart Camp

7:00PM - 8:00PM Ice Cream Social & Conversations

7:00PM - 7:45PM Conversation

7:00PM - 7:45PM Conversation

7:00PM - 7:45PM Conversation
Day 1
Day 2
Day 3
Day 4
Day 5
Sparks BU Rowing Camp
SPARKS BOSTON UNIVERSITY ROWING CAMP