Sparks Columbia Rowing Camp
Columbia Rowing Camp on a Sparks Platform
Built in coordination with the Columbia University lightweight men's coaching staff, Sparks Rowing Camp at Columbia is designed to provide students with a concretely greater awareness of their rowing and themselves while experiencing New York and Columbia University over four days.
Head lightweight men's coach Nich Parker writes, "For a long time now, I've wanted to engage juniors with some of the lessons we've learned as we brought the Columbia lightweight men into a national title for the first time in two decades. These ideas may seem abstract or complicated to some, but ultimately they are the simple foundation we have built a collegiate program on – and my life's work. I am excited to share those lessons with more people, and hope they serve in some small way to create change for campers as they have created for us."
The Columbia Experience
New York, New York. Actually: Morningside Heights and Upper Manhattan. The energy of NYC combined with the campus and rowing facilities at Columbia is an experience that can't help but catalyze growth in campers given the pure energy of the environment (though they may need to wait a week or so after camp to distill it all).
The intensity of experience is amplified by the camp environment, where we seek to provide students a sampling of life as a Columbia student athlete. Campers will listen to Columbia coaches speak about their beliefs on the sport and campers' ability from that point of view. Coaching will occur within the more bio-mechanically and physiologically based model the lightweights at Columbia utilized to win the 2016 national championship for the first time in a number of decades.
The Sparks Rowing Camp Experience
The format of our camps at BU, Penn, and Columbia are designed to allow a diverse array of staff to share principles of their relationship with the sport with campers. As such, the true substance of each camp varies with the camp staff - but not based upon schedule or format.

Successful participants desire to learn more about their relationship with rowing, understand their own potential for long-term growth, and have fun. Campers who get the most out of camp arrive at camp with intention, proactively seek new information (sometimes from specific coaches), and are open to the unexpected.

A number of activities at camp - such as one on one meetings with coaches and goal setting - are designed to raise awareness of specific aspects of campers' relationship with rowing and coxing while maintaining a positive, fun environment.
Campers also undergo evaluation at camp in order to inform their relationship with it and inform their future approach to it.
Finally, athletes who want to get involved in rowing or coxing are invited to join our Learn to Row program. LTR campers enjoy the same benefits listed above, as well as a coach dedicated to teaching them the basics of our sport.
A Coxswain Development Camp
We are beyond passionate about working with coxswains and maintain an annually evaluated, extremely experienced coxswain coaching staff for our camps.
We see many students who are thirsty for guidance but are unsure how to develop as coxswains or go through the recruiting cycle. There's a real need in our community for coxswain education; therefore, we created the first coxswain-specific development camp and interlaced it with our rowing camp. We urge you to watch the film we made about our curriculum, designed by US Olympic coxswain Marcus McElhenney and US Junior team coxswain coach Laura Simon among other elite coxswains.
Coxswains will cox, spend time with a four-point system of one-on-one technical evaluations with our coxing staff, and attend small group seminars to discuss tapes, calls, steering, drills, and recruiting as they relate to their specific level with their own dedicated coaching staff - made up of one or two coaches with national team or Olympic coxing experience also certified in our curriculum.
(The Columbia integrated coxswain camp differs from our coxswains only camps in that it does have many training components just for coxswains, but the water time is specifically geared toward intensive boat coaching first. The coxswains only camps on the other hand is exclusively about coxing.)
Rowing Camp that Produces Fun and Results
There is a disconnect in the number of American junior athletes who are able to push collegiate recruiting standards higher given disparities in access, training, and available knowledge. We aim to address this need at camp.
This camp is ideal for students who want to obtain a better idea of what being a student-athlete at Columbia entails – particularly if they're years away from actually making the college decision and need an idea of what they're looking for. The ideal is for camp to further empower athletes to recognize their love for the sport and belief in their ability to achieve great things as a result of their commitment to rowing.
Each of our staff has made rowing the focus of their lives, and each has enjoyed and been successful at it. They all also understand how important it is to pass the torch. We see our rowing camp as a place where campers can find their place in rowing and be challenged to grow as athletes and as individuals.
If you have questions, we're happy to speak further.
Sparks Columbia Rowing Camp
Nich Parker
Head Coach, Columbia Lightweight Men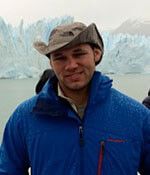 Beyond working on his Ph.D. in group biomechanics, Nich Parker holds an MA in Sports Administration and Pedagogy. Nich started coaching as a women's coach at Ohio State before serving as the varsity assistant with the Yale heavyweight men for three years. After that, Nich worked with heavyweights at Columbia before assuming the freshman and now head position with their lightweight squad. He speaks fluent German and holds a fascination for how different (personality, nationality, or level) athletes approach workouts and the end affect of that approach. He acted as editor for rowing legend Jim Joy's book, The Mind's Eye.
---
Andrew Hess
Assistant Coach Men's LWT Rowing, Columbia University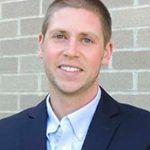 Coach Hess is in his first year as the assistant lightweight men's coach for the 2016 national lightweight champions and handles recruiting for the Lions. Prior to Columbia, Hess worked at Community Rowing, Inc in Boston as an assistant boy's coach with former Sparks counselor and current head boys' coach Wayne Berger. Andrew also acted as communications manager for one of the largest rowing clubs in the country. He holds an MBA in values-based leadership from Xavier.
---
Sam Warren
Assistant Coach Women's Rowing, Columbia University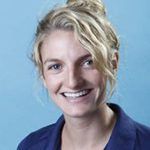 A former Junior and U23 National team member, Sam serves as assistant coach and coordinates women's recruiting for the Lions. Prior to Columbia, she trained with the senior national team and coached at the Hun School of Princeton. When asked about her preference on stuffed animals, she indicates that she has none but thinks of Harambe when she sees gorillas.
---
Vera Terlouw
Coxswain, Dutch Development Program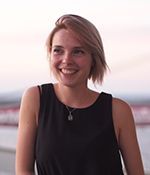 Vera Terlouw is a Dutch native and national team hopeful. She hails from one of the most successful countries in our sport. Her coxing experience includes Henley and much of the European circuit with Dutch development and elite level crews. She was attracted to Sparks given her interest in coxing education whereby she has coached coxswains and developed coxswain selection procedures for multiple clubs in Holland. She is an engineer by training and is interested in fluid dynamics. We're excited to bring an international perspective into a game that can suffer from local bias.
---
Anderson Bourell
Rowing Specific Yoga and Holistic Health Instructor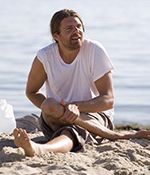 The subject of a
NYTimes piece
on Mike Piazza, Anderson's title is a little crazy, but it's true. After prep school in Boston, baseball, and acting (he appeared in
Fight Club
) in his youth he choose to concentrate in holistic health – i.e. stretching, breathing, yoga, and nutrition – for rowing athletes. He is a known member of the community, attended Harvard training camps with Harry Parker for 10 years and has also been party to multiple New England prep schools' efforts of the same nature. He has worked in the UK with junior athletes and with a variety of national teams. Anderson is not a typical rowing person in his concentration on holistic health or his approach, but he maintains a following that only lucky coaches enjoy.
---
Sparks Columbia Rowing Camp
Who: Designed for juniors, 14-18; open to all.
Duration: 4 Days
When: July 31-August 3, 2019
Cost: $1,249 for overnight campers
Where: Columbia University in the City of New York; Campers will be housed on campus and use Columbia rowing facilities.
Air Travel: Those flying to camp are advised to use LaGuardia (LGA) and arrive three hours prior to camp staff. Campers are expected to take a taxi or Uber to Columbia.
Payment/Refunds: Payments may be made in full through our registration portal by using the table on the registration tab. Refunds minus a $500 deposit are available until a month before camp.
Camp Forms: Legally binding agreements are signed via e-mail at time of registration. All other camp documents are be made available 6 weeks prior to camp on the camp forms tab.
Supervision: The staff lives amongst the student athletes, and has oversight 24 hours a day. Unhealthy substances and/or behaviors are strictly prohibited.
Staffing: Coaches are not guaranteed; some are active national team athletes or coaches and must prioritize that schedule. To find out about a particular coach, shoot us an e-mail.
Learn To Row: A very small number of LTR slots are designed for pure novice crossover athletes who possess athletic backgrounds, focus, and the comport to engage intensively with their own staff and schedule.
Swim Test: Per Columbia regulations, all campers must complete a swim test before going on the water. The tests consists of swimming 2 laps (50 yards total) and treading water for 5 minutes.
Sparks Columbia Rowing Camp
Get Ready for Camp! Click below to Register.
Daycamper? Ask us for the coupon code!
Men & Women: 14-19 - one season of experience or more.
Coxswains: Summer 2018 is Full - Boston University and Penn are still open!
LTR: 14-19 - Learn To Row/Cox - No Rowing Experience Required
---
Jul 29 2019 - Aug 03 2019
| | | | |
| --- | --- | --- | --- |
| Coxswains | LTR | Men | Women |
| Good Availability | Good Availability | Good Availability | Good Availability |
| OPEN | OPEN | OPEN | OPEN |
---
Sparks Columbia Rowing Camp
Day 1
Day 2
Day 3
Day 4
10AM - 1PM
Travel to Camp

7:30AM - 10AM

Breakfast and Assessment

7:30AM - 10AM

Breakfast and Assessment

7:30AM - 10AM

Breakfast and Final Row

10 AM - 11:30 AM
Warm Down Session

10 AM - 11:30 AM
Warm Down Session

10:00 AM - 11:00 AM
Coach/Student Meetings
12:00PM - 1:00PM
Lunch
12:00PM - 1:00PM
Lunch
11:00AM - 11:30AM
Concluding Presentation

1:00PM - 2:00PM

Check-In

1:00PM - 2:15PM

Private Coaching

1:00PM - 2:15PM

Private Coaching

11:30AM

Depart Camp

2:00PM - 6:00PM

Orientation, Swim Test, & Assessment
3:00PM - 5:00PM
On Water Assessment
3:00PM - 5:00PM
On Water Assessment
6:45PM - 7:30PM
Dinner
5:45PM - 6:30PM
Dinner
5:45PM - 6:30PM
Dinner
8:00PM - 8:45PM
Evening Seminar
7:00PM - 8:00PM
Evening Seminar
7:00PM - 8:00PM
Evening Seminar
Day 1
Day 2
Day 3
Day 4
Sparks Columbia Rowing Camp
SPARKS COLUMBIA ROWING CAMP