Dutch Small Boat Racing Program
A European Training and Racing Opportunity
Imagine riding your bike through Amsterdam to experience new types of training every day in a country well-known and well-regarded for its rowing prowess. Along the way, you'll experience European culture, art, food, and importantly - technical ideas inherent to rowing small boats you may have never encountered before prior to racing in the last junior regatta of the Dutch season.
You will row past windmills and along quiet, grassy banks as well as crowded city streets. And you'll find many in Holland very friendly - as they all speak English.
Your group will include other adventurous types who love rowing and this binds you even as you visit large European tourist attractions like the Van Gogh museum and Anne Frank House. You'll eat pancakes together and discuss the sport as well as - potentially - new ideas about training and technique.
You will finish the trip by racing European juniors at the NSRF-SLOT regatta, held on an Olympic standard course that's been used multiple times for the world championships.
You'll end the experience by reflecting on what you've learned - not only about rowing, but about yourself as you handle this foreign but friendly and vastly accomplished rowing culture.
Determing if You're A Fit
You must be adventurous and mature enough to handle learning new things on a continual basis. Small boat experience is not required, though athletes will both sweep and scull during the program.
Talent is relative: the rowing aspect of this program does not require high levels of talent, but mandates intelligence and a higher level of maturity than the average high school student.
Finally, one hour of college counseling with any of our experienced team of former Olympians and Division I coaches (normally $400) is included upon completion of the program.
If you have questions, we're happy to speak further.
Click the bottom right corner to send us a message, or setup a time to talk below.
Dutch Small Boat Racing Program
Dave Payne
Sparks Experiential Learning Director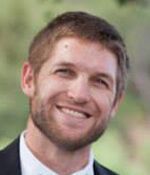 Dave heads Sparks' Experiential Education Program. Before assuming the overall Director of Camps position, Dave spent three southern hemisphere winters directing the Sparks Development Program in Dunedin, New Zealand. Prior to his time in New Zealand, Dave spent five summers as a counselor and programming director for an immersion program for domestic and international high school students; three in Boston and two in Florence. After completing a successful rowing career at UCSD, Dave worked his first coaching job at Gippsland Grammar in Australia. He has served as a high school rowing coach and teacher in San Diego and New York City. He currently teaches at an IB middle school in Washington DC, maintaining his deep passion for education, both domestically and abroad.
---
Jan-Willem van der Wal
Dutch National Rowing Federation Talent Management and Development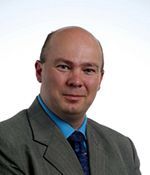 Jan-Willem directs in-country program operations via TopRow B.V. — a one of a kind rowing center in southern Amsterdam. He has held various roles with the Dutch National Rowing Federation — most recently managing their U23 program. He has also coached with the Dutch national team in addition to ASR Nereus and DSRV Laga. He will manage in-country logistics and operations for the program.
---
Diederik de Boorder
Fmr. Coach, Dutch Senior & Junior Natl. Team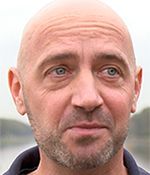 Diederik served as head coach for the Dutch juniors from 2007 to 2013. Prior to that he spent a year in China working with the Chinese rowing federation. Prior to that he served as a national team coach with the Dutch senior team from 2000-2004. Prior to that he worked to develop the sport in Guatemala and Indonesia. He runs his own business Boundless Boorder, which deals with general high performance coaching and is also a lecturer in coaching and high performance at the University of Rotterdam.
---
Dutch Small Boat Racing Program
Who: Experienced athletes proficient at rowing aged 14-18 who can demonstrate high maturity.
When: June 22nd - July 5th, 2020
Size: The program is selective; 12 or fewer athletes make the trip per year.
Cost: $3,795
Where: The Bosbaan in Amstelveen and Skøll RV on the Amstel on the outskirts of southern Amsterdam. Students will be housed together at the IBIS Budget Hotel in Amsterdam. The NSRF-SLOT Regatta will take place at the end of the program.
Questions: We'd be glad to speak with you; click on the live chat in the bottom right corner.
Apply: The program requires a writing sample and video interview after tution deposit for admission. At Sparks, we admit students for their ability to contribute to the community and see performance as a by-product.
Camp Forms: Camp Forms may be found on your dashboard within 6 weeks of camp.
Supervision: Though oversight is provided with emphasis on safety, this program is selective not so much based on speed, but on maturity. A high level of maturity is required for obvious reasons, but also less obvious ones - students must possess the ability to thoughtfully reflect on their experience in order to benefit.
Refunds and Cancellation: Refunds minus a $800 deposit (after acceptance to the program) are available until May 1. After May 1, refunds are not available. As a policy, we also reserve the right to cancel programming and issue a full refund up to 30 days prior to program start.

If you have questions, we're happy to speak further.

Click the bottom right corner to send us a message, or setup a time to talk below.
Dutch Small Boat Racing Program
Who May Apply
This program is designed for athletes who possess a competitive drive and a desire to gain an edge on their training knowledge, technique, and racing experience. All students who wish to apply for the limited number of positions must by necessity be more mature in their daily comportment and decision-making than the average high school student - which is not a stretch for many rowing athletes.
Engagement, maturity, and thoughtfulness are precursors for learning and success. Getting the most out of the experience requires that athletes be actively engaged with the program and able to draw suitable conclusions from the coaching. That said, this program is not as intensive as our leadership level programs insofar as the need for independence and resilience. Students will find the learning environment supportive and comfortable.
Our programming is open to all regardless of speed. More important to us is your ability to live, train, and support others in a community committed to utilizing challenge for personal growth. This is unlike a traditional training camp in that objectives for the community are just as important as individual training objectives. Personal improvements in speed are a byproduct of a larger process meant to allow athletes to confront challenge more effectively.
Sparks Dutch Small Boat Racing Admissions Process
Step 1: Submit the intial program application.
Step 2: Make the full program tuition deposit; we will accept the deposit to hold your place pending a positive admissions review.
Step 3: Write a 250 word essay discussing a meaningful experience and what it taught you. The experience does not have to be rowing related. We are interested in your ability to support yourself and others, your thoughtfulness, and your ability to work in community to overcome challenge. The essay will be submitted to the Holland Program Director.
Step 4: Video conference with Holland Program Director
---
Jun 22 2020 - Jul 05 2020
Dutch Racing Program
Limited Availability
OPEN
| | | |
| --- | --- | --- |
| Dutch Racing Program | Limited Availability | OPEN |
---
Dutch Small Boat Racing Program
You'll fly across the Atlantic and land at Amsterdam's Schipol airport to be met by the program director. We'll then head to the lodging to make introductions to your program peers - and the coxswain program, which is run out of a separate boathouse but joins your group for activities.
Next, you'll tour the boathouse and we'll run "bike school" - designed to help you safely navigate your bicycle on the streets of Amsterdam as we orient to the way our group will move back and forth between our lodging the boathouse.
Training will occur twice daily with national team level staff. You won't be able to choose the boats you're assigned to, but every boat has something to teach. You may even train with Dutch juniors and see a totally different side of the sport.
On off sessions or in the late afternoon, the group will do cultural and fun activities. Amsterdam offers a number of world-class attractions such as the Anne Frank house, its canals, the Van Gogh Museum, and green, lush parks. Your group will spend time reflecting on the experience and drawing conclusions from each of your time abroad.
As we near the end of the program, you will be boated and race European Juniors at the NSRF-SLOT regatta. The NSRF regatta is the equivalent to Junior Nationals in the States, being the final regatta for both junior and university athletes for the season.
On the last morning, our group will say its goodbyes at the airport and head home. The challenges you'll reflect on from your time in Holland will provide a different perspective on training, racing, and even life itself; they will continue to inform, inspire, and provide improvement long after the program finishes.
If you have questions, we're happy to speak further.
Click the bottom right corner to send us a message, or setup a time to talk below.
Dutch Small Boat Racing Program
Frequently Asked Questions
Training Objectives
Students will walk away with far better boat-handling skills and highly increased awareness of technical ideas inherent to the sport of rowing along with European racing experience. Students will also have an opportunity to refine training objectives with their coach in Holland.
That said, this program is about more than rowing. You will examine your relationship with the sport and yourself - you will be challenged - and be given the opportunity to lean into that challenge in a productive way.
---
What level of experience is necessary for camp?
Please see the "Determining If You're A Fit" Section under the Camp Overview tab and the "Who May Apply" section under the "Register" tab.
---
What differientiates Sparks camps?
We are the only camp in rowing with a full-time staff that has academic and professional backgrounds in experiential education. We also have a summer operations staff (many are returners that teach during the school year) who buy into the idea of personal growth at camp not just for campers - but for themselves as well.
The result is a culture sincerely committed to the power of rowing as a personally transformative experience built on vulnerability, thoughtfulness, responsibility, and initiative.
This does not mean other camps are relatively inferior; in fact, we feel such a perspective is not helpful. The camp needs to fit the athlete. Our focus is on utilizing rowing to create self-awareness for our camp community.
---
Where are camp forms found?
Camp forms are issued at least six weeks prior to camp on our site via your dashboard.
---
Tell me about safety at Sparks.
We employ safety and risk management practices from the adventure education industry, where some risk is inherent but must be quantified insofar as educational value. These practices are initially employed in program design and we work hard to train operations staff to seek to maintain an awareness of specific risks at all times. No outdoors programming can guarantee safety, however professional management of risk is key to the art of providing consistently excellent experiential education programming.
DUTCH SMALL BOAT RACING PROGRAM