Sparks Adventure
Nelson: The Experience
The title of this program says it all: it's for the adventurous types. We designed the Nelson program for athletes seeking an intense social, small-boat experience to deepen their relationship with the sport. Students who arrive in Nelson willing to commit to three weeks of training and adventure tend to make the most progress, on and off the water. They benefit from the supportiveness of the Nelson Rowing Club community, New Zealand's excellent record in the sport, and the natural beauty of the area. Successful participants have been extroverted, enthusiastic, and possess a strong desire to improve their small boat skills. The program is suitable for mature high school rowers and rising college freshmen.
A 3 Week Small Boat Program for Adventurous Types
This three week program offers an introduction to the possibilities presented by cross-cultural training in a beautiful location. The program takes place over the New Zealand school holidays, allowing athletes the opportunity to train on water with Kiwi juniors in small boats. The goals of this program are to increase students' awareness of rowing and themselves via their time with Kiwi juniors, provide world-class small boat training, and provide an opportunity to experience one of the most ecologically diverse locations in arguably the most beautiful country in the world. Small boat experience is not a requirement for the program, though a certain level of maturity and passion for rowing are.
Training takes place in coordination with Nelson Rowing Club in Nelson, New Zealand. Nelson is located on the Tasman Sea on the northern end of New Zealand's South Island in an area widely reputed for its seafood, produce, diary, hops, and winemaking. Nelson provides access to nearby Abel Tasman National Park and Nelson Lakes National Park. Nelson Rowing Club owns a rustic lodge on Lake Rotoroa in the Nelson Lakes National Park that is utilized during the program. Kayaking, sailing, and mountain biking also prevail in the Nelson area.
Admission to the program is selective.
Who May Apply
Athletes must show a willingness to engage a new culture and the ability to appreciate the lessons wrought by such an experience. As ever with our international programs, we also require a passion for rowing both given training requirements and its importance as the center of our programming. As students will both be ambassadors for their country and guests at Nelson Rowing Club, certain levels of sophistication and maturity are sought after during the admissions process.
Students will submit a short initial application. After this, each student is interviewed. References may be requested post-interview. See the registration tab for our application deadline schedule.
What Are You Looking For?
Athletes' primary motivation for coming to Nelson should be a curiosity in the possibilities presented by cross-cultural training and a desire to get on the water. This program differs from the five week Development Program we offer in New Zealand and our two week Dutch Rowing Program. The NZ Development Program goals are to provide extremely committed athletes an opportunity to define their "edge" via multiple mechanisms – including a robust indoor training program. Holland is differentiated by racing – rather than the outdoors experience.
As a final note, Nelson Rowing Club can be somewhat adaptable in their timeline with athletes. The club has also hosted collegiate student-athletes and masters for longer periods of time while helping them gain access to internships and other activities in the Nelson area.
Sparks Adventure
Tim Babbage
Nelson Rowing Club Coach
Tim Babbage's crews have won more than 70 medals at the New Zealand championships. Tim says, "Despite coaching NZ champs gold medal winning crews in both the Senior Mens and Women's Eights, I believe the foundation to a great stroke is the ability to make a small boat move. Learning how to make a pair, double or single move fast teaches a rower better boat handling and control. A great stroke is very simple in concept and I think it is as much about how to look after your boat on the recovery as having a good power phase. That's what small boat rowing teaches better than an eight." Tim has also coached athletes who have made several New Zealand Olympic teams, including the games in Rio. Regardless of this, coaching is Tim's side job — he owns a guitar shop in Nelson (Beggs Music Works) and somehow believes Martin guitars to be better than Taylor guitars, which this writer believes a travesty.
---
Jan Smith
Nelson Rowing Club Liaison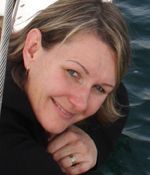 Jan provides support on the ground in Nelson and has lived there for most of her life; she loves what the region has to offer. She left employment as a supply manager for an international seafood company to become a full time mom, and thus found herself as a rowing parent. Her involvement with Nelson Rowing Club is a result of both of her children's learning to row and currently competing at regional and national regattas. Jan attends as many events as possible and is involved in regatta management, looking after the needs of junior Nelson RC athletes. She loves helping them achieve their dreams, and is excited about the possibilities the exchange of American athletes may bring for both the American athletes and her club. She enjoys sailing with her husband and lucky guests on their 42 foot catamaran in her free time.
---
Dave Payne
Sparks Experiential Learning Director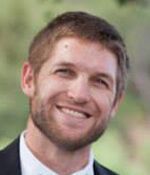 Dave heads Sparks' Experiential Education Program. Before assuming the overall Director of Camps position, Dave spent three southern hemisphere winters directing the Sparks Development Program in Dunedin, New Zealand. Prior to his time in New Zealand, Dave spent five summers as a counselor and programming director for an immersion program for domestic and international high school students; three in Boston and two in Florence. After completing a successful rowing career at UCSD, Dave worked his first coaching job at Gippsland Grammar in Australia. He has served as a high school rowing coach and teacher in San Diego and New York City. He currently teaches at an IB middle school in Washington DC, maintaining his deep passion for education, both domestically and abroad.
---
Glen Sinclair
Rowing New Zealand High Performance Board CEO & Head Coach,
Otago University Rowing Club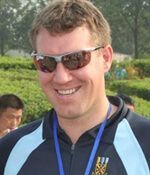 Glen directs program operations. He won seven national premier lightweight titles, was a member of the New Zealand Under-23 team in 1996 and the New Zealand University team from 1995 to 2001, graduating from Otago with an education degree. He has been head coach of Otago University Rowing since 2003 and the Otago high performance squad from 2006 to 2008. He has been president of New Zealand University Rowing since 1999 and manager of New Zealand University teams. He has played a key role in integrating university rowing into the fold of New Zealand rowing, and was elected to the board of Rowing New Zealand in 2010 and frequently travels abroad to represent Otago and New Zealand.
---
Sparks Adventure
Who: Experienced juniors aged 14-18
When: July 4 - 24
Size: Up to 12 athletes make the trip per year
Cost: $3,895 USD. Scholarship information is available upon request
Where: Nelson, New Zealand at the Nelson Rowing Club. Meals are provided through the parent network at the Nelson Rowing Club, and students are housed in home stays.
Questions: Email us at international@sparksconsult.com
Apply: Please see the Registration tab for details on how to apply. The Initial Application is under the Camp Forms tab.
Supervision: The small program and size of the community allows for close overwatch beyond the homestay aspect. Jan Smith, the program liaison, will be available for support for the entirety of the program - that said, students are expected to conduct themselves with the same maturity as their kiwi peers.
Travel help: Students may arrive within 24 hours of program start and end dates if flights are cheaper as a result.
Collegiate, Gap Year, and Masters Athletes: Please e-mail us regarding longer periods, obtaining internships, and other activities.
Sparks Adventure
Program application is below. All other forms will be made available at least six weeks prior to camp.
Application