New Zealand Development Program
A Journey to The Other Side of The World
Let's be clear: you can obtain better rowing fitness in your garage. You don't need to take a 13+ hour flight to the bottom of the world to get in better shape.
Those arriving with the intent to bring back more than a better 2,000m score for collegiate recruiting often find there are more important things than a lower number (though many obtain that too).
Athletes do a deep dive into their relationship with the sport. The Dunedin cohort is a thoughtful, extremely mature (collegiate athletes have undergone this program) group of people seeking more from the sport, both on and off the water.
Real Challenge Supported By Real People.
This is the most challenging and special experience we offer. The meters generally can run over 100K a week on the ergometer and in the shell. High performance athletes with international experience row out of the club. Select athletes also train at the Dunedin High Performance Centre, which functions as an elite-level research and development facility for multiple sports in coordination with the New Zealand Academy of Sport.
The weather in the "roaring 40's" latitudes is extremely variable, and it's winter in the southern hemisphere. Many athletes leave the Northern Hemisphere summer to travel to a truly different world - and a temporary space where jaw-dropping beauty is as common as sitting on the ergometer on a windy morning.
We have the opportunity to get outside and see the beauty New Zealand has to offer. Athletes undertake a "training road trip" and spend time in Queenstown, the "adventure capital of the world", see Milford Sound, and a number of scenic New Zealand venues while they meet Kiwi juniors along the way.

We learn to respond to challenge together with work and reflection. The program utilizes mindfulness as a method of confronting challenge and is heavily supplemented by the Kiwi cultural mindset towards cheerful embrace of challenge, which has been a catalyst in the country's outsized success in the sport. The Kiwi support team for the program is outstanding, including a nutritionist and a trainer. As one former NZL camper put it: "It is not so much a camp, but a program that has taught me who I am as a rowing athlete and in some ways, a person."
Finally, we provide community service such as teaching Special Olympians how to row as the camp reaches beyond rowing in its spectrum of experience.
Who May Apply
Maturity and a tendency to thoughtfulness are – specifically – a requirement to find enjoyment here.
Dunedin athletes go through our most extensive admissions process. Students must be able to demonstrate a prior relationship with the sport and athletic drive before being considered for this program.
Successful completion of the program allows students to understand how they best perform. Students will submit a short initial application and pay the deposit. After this, applicants will submit a short essay. Finally, students will be asked to interview. See the registration tab to apply.
Determing if You're A Fit
It is the desire to use rowing as a ramp to reach deeper within and address how you approach challenge – mental and physical – that characterizes Dunedin Program athletes.
Talent is relative: many come to Dunedin with less than perfect 2Ks - or have never been in a small boat. That said, both of these issues can be remedied durng the program.
If you have questions, we're happy to speak further.
New Zealand Development Program
Glen Sinclair
Rowing New Zealand High Performance Board CEO & Head Coach,
Otago University Rowing Club
Glen directs program operations. He won seven national premier lightweight titles, was a member of the New Zealand Under-23 team in 1996 and the New Zealand University team from 1995 to 2001, graduating from Otago with an education degree. He has been head coach of Otago University Rowing since 2003 and the Otago high performance squad from 2006 to 2008. He has been president of New Zealand University Rowing since 1999 and manager of New Zealand University teams. He has played a key role in integrating university rowing into the fold of New Zealand rowing, and was elected to the board of Rowing New Zealand in 2010 and frequently travels abroad to represent Otago and New Zealand.
---
Brad Hakes
New Zealand Development Program Director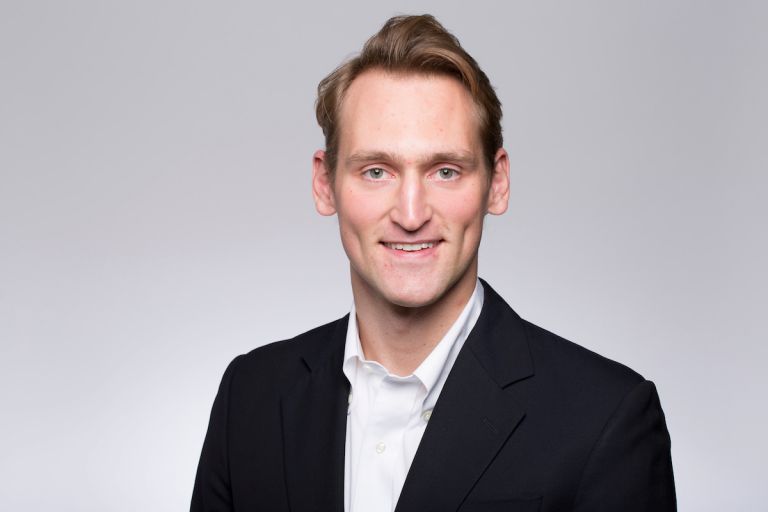 Brad grew up in the small town of Summit, NJ before heading to boarding school in Massachusetts. Already in love with fitness and mental discipline, Brad picked up rowing and enjoyed four years of dedicated growth and development in the sport. He values the sport's capacity to test one's psychology and it's broad value as a tool of self-development, as well as its unique and often inspiring cultural aspects. Brad assisted in coaching his high-school team- Deerfield Academy- for one season before heading to Stanford for undergraduate. There, he tried out rowing, but gravitated heavily towards professional and intellectual pursuits, becoming interested in culture, psychology, introspection, and the intersection of technology, sociology, and philosophy. He has since worked at genetic engineering and gov-tech startups in the Bay Area, currently lives in San Francisco, and is most looking forward to bringing some of his recent learnings about psychology back to rowing.
---
New Zealand Development Program
Who: Experienced athletes aged 16-19 (priority to upcoming high school seniors and college freshmen) who can demonstrate high maturity.
When: June 24 - July 26, 2019
Size: The program is selective; 20 or fewer athletes make the trip per year.
Cost: $6,595
Where: Dunedin, New Zealand at University of Otago. Meals are provided through University College, 600m from accommodation and on the way to and from the boathouse. Rowing occurs at the Otago University Rowing Club on Otago Harbor.
Questions: Email international@sparksconsult.com
Apply: The application procedure is under the Registration tab. The application is under the Camp Forms tab. If you have any questions, please send us an email.
Supervision: The small program size allows for close overwatch, and live-in pastoral care is available. That said, students are expected to conduct themselves on the same level as their Otago University athletic peers.
New Zealand Development Program
Sparks New Zealand Admissions Process:
Step 1: Submit the intial program application.
Step 2: Make the full program tuition deposit; we will accept the deposit to hold your place pending a positive admissions review.
Step 3: Write a 500 word essay discussing a meaningful experience and what it taught you. The experience does not have to be rowing related. We are interested in your ability to support yourself and others, your thoughtfulness, and your ability to work in community to overcome challenge. The essay will goto the New Zealand Program Director.
Step 4: Video conference with New Zealand Program Director
Our programming is open to all regardless of speed. More important to us is your ability to live, train, and support others in a community committed to utilizing challenge for personal growth. This is unlike a traditional training camp in that objectives for the community are just as important as individual training objectives. Personal improvements in speed are a byproduct of a larger process meant to allow athletes to confront challenge more effectively.
---
Jun 24 2019 - Jul 26 2019
Sparks New Zealand Tuition Deposit
Good Availability
OPEN
---
New Zealand Development Program