New Zealand Development Program
Dunedin: The Experience
Our Development program in Dunedin is our first international program and remains by far the most arduous. It is designed for thoughtful, dedicated, and resilient students seeking challenging experiences to better enable their development in and relationship with the sport. Successful participants have possessed a high degree of athleticism, thoughtfulness, and commitment to their overall development, rowing and beyond. The majority of participants improve their 2k score, however, the program is too demanding to offer a reasonable cost-benefit (financial and emotional) if participants only seek better ergometer scores. Dunedin is best suited for students who are rising high school seniors or older and who are planning to row at the university level or beyond.
A 5 week Program for Ambitious Athletes in New Zealand
This is the most challenging and special experience we offer. The program is designed with rising seniors and college freshman in mind and meant to allow athletes to cultivate their competitive identity in preparation for the intensity of collegiate rowing. This program differs from our other offerings in that training intensity, being in an university environment, and adapting one's athletic identity in highly variable conditions are emphasized over development of a relationship with the sport. High performance athletes with international experience row out of the club. Select athletes also train at the Dunedin High Performance Centre, which functions as an elite-level research and development facility for multiple sports in coordination with the New Zealand Academy of Sport.
Athletes considering this option are expected to have a relationship with the sport, be more mature in their daily lives, and be seeking an opportunity to develop specific aspects of themselves, while wanting to enjoy an overseas experience. There are also unparalleled opportunities to explore New Zealand's outdoor beauty.
Hardship and appreciation go hand in hand in terms of developing athletes. This is evidenced by the level of training our NZL athletes go through paired with the community service and adventure aspects of the program. Junior athletes who would like to improve their rowing ability (including erg score) while learning a great deal more about how to enjoy the sport and who they are as people are encouraged to apply to this program.
As one former NZL athlete put it: "It is not so much a camp, but a program that has taught me who I am as a rowing athlete and in some ways, a person. Given what's required, it's like racing everyday…or maybe harder than that."
Who May Apply
This is truly a college level opportunity. Student athletes must be able to demonstrate a prior relationship with the sport and athletic drive before being considered for this program. All students who wish to apply for the limited number of positions in the program must by necessity be more mature in their daily comportment and decision-making than the average high school athlete. Maturity and thoughtfulness are – specifically – a requirement to find enjoyment here.
The program is sometimes an option provided by US college coaches to prepare incoming first-years. Successful completion of the program will allow students to demonstrate to colleges they are ready for similar demands at top American universities. And all of these firsthand experiences will unfold within a protected environment.
Students will submit a short initial application. After this, a second round will require a letter of reference from their coach or someone similar. Finally, students will be asked to interview. See the registration tab to apply.
Deepening a Relationship with the Sport
Rowing at Otago requires that athletes possess a prior relationship with the sport given the collegiate training environment, highly variable conditions, and a certain level of demand from their program peers that they be open to development both athletically and personally while in New Zealand. Many athletes have learned to scull and row small boats for the first time, but all who attend encounter challenges – mental and physical – they work to overcome as they broaden their athletic and personal experiences. Overcoming these challenges is the real point of the program (and dare we say rowing in general), though a lower 2K is often a byproduct.
Students will also be asked to participate in community service such as teaching Special Olympians how to row as the camp reaches beyond rowing in its spectrum of development and works to give athletes perspective on their own lives.
Rowing in Dunedin also offers the opportunity for athletes to go on a training road trip and spend time in Queenstown, the "adventure capital of the world", as well as a few other scenic venues on the South Island during the course of training.
The ultimate goal of the program is to provide junior athletes with the opportunity to rise above and beyond even what they thought they were capable of.
Questions may be forwarded via email here.
New Zealand Development Program
Glen Sinclair
Rowing New Zealand High Performance Board CEO & Head Coach,
Otago University Rowing Club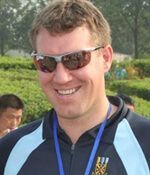 Glen directs program operations. He won seven national premier lightweight titles, was a member of the New Zealand Under-23 team in 1996 and the New Zealand University team from 1995 to 2001, graduating from Otago with an education degree. He has been head coach of Otago University Rowing since 2003 and the Otago high performance squad from 2006 to 2008. He has been president of New Zealand University Rowing since 1999 and manager of New Zealand University teams. He has played a key role in integrating university rowing into the fold of New Zealand rowing, and was elected to the board of Rowing New Zealand in 2010 and frequently travels abroad to represent Otago and New Zealand.
---
David Olson
Sparks NZ Development Program Coordinator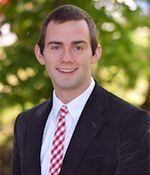 Dave acts as the on-ground program coordinator for our NZ Development program. After growing up on a farm in New Hampshire, Dave attended boarding school where he was first introduced to rowing and living away from home. Following that he completed a successful career at the University of New Hampshire where he received a B.A. in English and a M.Ed. in Secondary Education while putting in countless miles on the water rowing for the university. Dave then taught English at a public high school in the White Mountains for three years before returning to the boarding school and rowing world teaching and coaching at Berkshire School in Massachusetts.
---
New Zealand Development Program
Who: Experienced athletes aged 16-19 (priority to upcoming high school seniors and college freshmen) who can demonstrate high maturity.
When: June 25 - July 27, 2018
Size: The program is selective; 20 or fewer athletes make the trip per year.
Cost: $5,750
Where: Dunedin, New Zealand at University of Otago. Meals are provided through University College, 600m from accommodation and on the way to and from the boathouse. Rowing occurs at the Otago University Rowing Club on Otago Harbor.
Questions: Email international@sparksconsult.com
Apply: The application procedure is under the Registration tab. The application is under the Camp Forms tab. If you have any questions, please send us an email.
Supervision: The small program size allows for close overwatch, and live-in pastoral care is available. That said, students are expected to conduct themselves on the same level as their Otago University athletic peers.
New Zealand Development Program
We're happy to consider everyone for our program. Please be sure to read the application guidelines on the overview tab.
The New Zealand Development Program Application Process:
Step 1: Submit an intial application
Step 2: Pay the $50 non-refundable application fee
Step 3: Coach Reference
Step 4: Skype interview
New Zealand Development Program
All pre-camp Forms are made available 6 weeks prior to camp.
Application