Sparks Penn Rowing Camp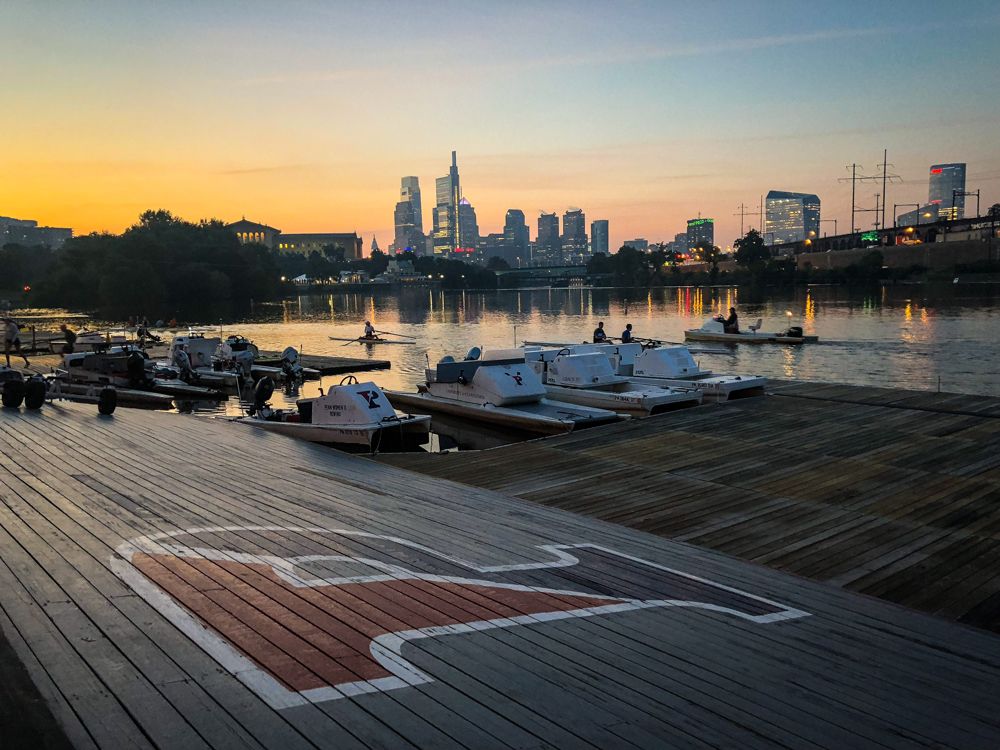 Community & Hallowed Tradition
Head Women's Coach Wesley Ng writes, "Rowing will change your life. That is our passionate belief at the University of Pennsylvania. The pursuit of national-caliber boat speed requires training that emphasizing skill development, personal growth, team cohesion, and an exciting level of discipline. At Penn we know this is a life changing experience and when combined with an Ivy League educational environment the possibilities for fundamentally changing your future are right in front of you, even over 5 days. We're excited to be able to open a door for motivated young rowers to experience that first moment of what an Ivy League rowing experience can change within you. "
Sparks camps are about more than rowing; they're about utilizing the sport to develop you as a human being. We combine training and one on one meetings with elite collegiate coaches with conversation off the water in small, peer-driven groups led by educators passionate about the medium of experiential education. You'll also have the chance to meet current rowing undergraduates (some alumni) who are happy to share their specific experiences with you.
This camp encourages perspective. Penn, Boathouse Row, and Philadelphia certainly have the power to provide that on their own - the place is one of the most storied in the sport on the North American continent. The Penn team was established in 1872. Combine this with camper peers from across the country, input from collegiate coaches, and the chance for discovery in your small group, and the result is an intense period of training and discovery - and potentially friendship.
Coxswains have their own staff and mini-camp run off of Sparks' coxswain curriculum.
Learn to Row (LTR) also has a dedicated coach who journeys through the entire process of camp with students.
The goal is to walk away with a deeper relationship with the sport - and potentially even more.
Sparks Collegiate Camps
If you have questions, we're happy to speak further.
Click the bottom right corner to send us a message, or setup a time to talk below.
Sparks Penn Rowing Camp
Wesley Ng
Head Coach, Penn Women's Rowing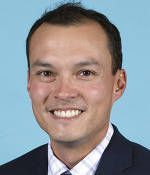 Coach Ng has been named Collegiate Rowing Coaches Association (CRCA) Division III Coach of the Year, the ECAC Coach of the Year, the Joy of Sculling Collegiate Coach of the Year, and the USRowing Fan's Choice Collegiate Coach of the Year. He was hired at Penn in 2015 after serving as the head women's coach at Trinity college for nine years. "Wesley set the bar for what Penn needs in its next head coach," said Penn's Director of Athletics, M. Grace Calhoun, at the time of Ng's hiring. "He has a winning head coaching record, a proven ability to develop student-athletes, positive character traits, and experience as both an Ivy League student-athlete and coach. During the interview process, I also was impressed with how Wes thinks outside the box with his training methods and the use of technology. Wes is a rising star and a very sought-after coach, and we are lucky to have him lead our program."
---
Vera Terlouw
Coxswain, Dutch Development Program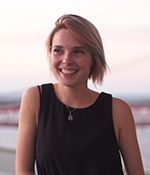 Vera Terlouw is a Dutch native and national team hopeful. She hails from one of the most successful countries in our sport. Her coxing experience includes Henley and much of the European circuit with Dutch development and elite level crews. She was attracted to Sparks given her interest in coxing education whereby she has coached coxswains and developed coxswain selection procedures for multiple clubs in Holland. She is an engineer by training and is interested in fluid dynamics. We're excited to bring an international perspective into a game that can suffer from local bias.
---
Anderson Bourell
Rowing Specific Yoga and Holistic Health Instructor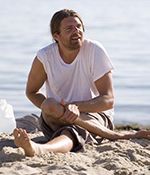 The subject of a
NYTimes piece
on Mike Piazza, Anderson's title is a little crazy, but it's true. After prep school in Boston, baseball, and acting (he appeared in
Fight Club
) in his youth he choose to concentrate in holistic health – i.e. stretching, breathing, yoga, and nutrition – for rowing athletes. He is a known member of the community, attended Harvard training camps with Harry Parker for 10 years and has also been party to multiple New England prep schools' efforts of the same nature. He has worked in the UK with junior athletes and with a variety of national teams. Anderson is not a typical rowing person in his concentration on holistic health or his approach, but he maintains a following that only lucky coaches enjoy.
---
Peter Wiersum
Men's Olympic Coxswain, Dutch National Team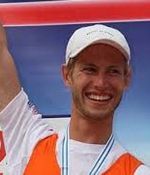 Peter and the Dutch 8+ won bronze in the 2015 World Championships, ahead of the US Men and in a qualifying slot for the 2016 Olympic Games in Rio. This will be Peter's third Olympiad after '08 in Beijing and '12 in London. Peter coaches juniors and coxswains in the Netherlands, (and for whatever reason found it beneficial to translate some of Marcus McElhenney's work for Dutch coxswains!). He is a coxswain with a level of racing experience that less than five coxswains on the planet have enjoyed.
---
Katie Lane
Assistant Women's UPenn Coach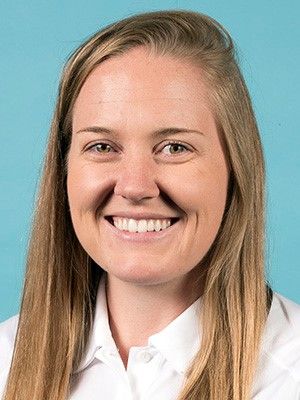 Lane recently came to Boathouse Row to join the Women's Rowing coaching staff at the University of Pennsylvania in August 2017 after spending three years at Fordham University. During her stint with the Rams working under Head Coach Ted Bonanno, she recruited the largest and fastest recruiting classes in program history and helped lead the Rams to their best team performance at the Atlantic 10 Championships (third place in 2016). She was promoted to Associate Head Coach in July 2017. Prior to Fordham, Lane was Head Coach of men's rowing at Wentworth Institute of Technology in Boston. Under her direction, crews have earned medals at the Head of the Charles Regatta, Dad Vail Regatta, USRowing Club Nationals and championship titles at the New England Rowing Championships. Additionally, Lane graduated from the Institute for Rowing Leadership in 2012 and holds a B.A. in English from the University of Vermont and a M.S. from Fordham University.
---
Kumari Lewis
Assistant Women's Coach at UPenn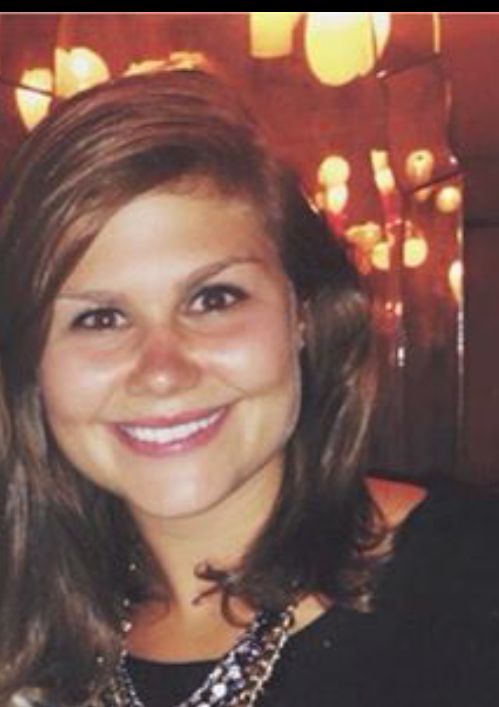 Kumari is in her first year as the assistant women's coach at UPenn. Before joining Penn, Kumari was the head Varsity Girl's coach at Harriton High School just outside of Philadelphia. During the summer she has worked with the Junior National Team and the Yale Bulldogs Camp. Prior to coaching, Kumari learned to row at the Peddie School in New Jersey and went on to row for Bucknell University and the Vesper U23 team.
---
Sparks Penn Rowing Camp
Who: Designed for high school students ages 15-19; day campers may be 13 or 14. (per NCAA regulations, open to any and all)
Duration: 5 days
When: Two Sessions are Available

July 16-20, 2019
July 23-27, 2019

Cost: $1,375 for overnight campers | same calendar year and day camper discount codes available.
Where: Philadelphia, Pennsylvania - students will be housed at the University of Pennsylvania and row out of UPenn's boathouse (The Madeira Shell House) on boathouse row*. Dorms have air-conditioning. Shuttles will run between Philadelphia International Airport (PHL) and camp on the first and last day of camp.
Important Times and Dates:

Registration is 11 AM - 2 PM on the 16th and 23rd
Camp ends at 11 AM on the 20th and 27th
Times for Day Campers generally run from 8 AM to 9 PM
More specific information is available in the registration packet - though we're always available in the lower right hand corner for questions.

*Schuylkill River Dredging: In the case the City of Philadelphia project to dredge the Schuylkill River is both A) fully funded on time and B) commences at the earliest point possible, the camp has made arrangements for an alternate training venue. Campers will still sleep and eat on UPenn campus, utilize UPenn athletic facilities, receive coaching from the UPenn staff, and tour the UPenn boathouse.
Questions: We'd be glad to speak with you; click on the live chat in the bottom right corner.
Supervision: The staff lives amongst the student athletes, and has oversight 24 hours a day. Unhealthy substances and/or behaviors are strictly prohibited.
Payment/Refunds: Payments may be made in full through our registration portal by using the table on the registration tab. Refunds minus a $500 deposit are available until a month before camp.
Camp Forms: Camp Forms may be found on your dashboard within 6 weeks of camp.
Staffing: Coaches are not guaranteed; some are active national team athletes or coaches and must prioritize that schedule. To find out about a particular coach, shoot us an e-mail.
Learn To Row: A very small number of LTR slots are designed for pure novice crossover athletes who possess athletic backgrounds, focus, and the comport to engage intensively with their own staff and schedule.
If you have questions, we're happy to speak further.
Click the bottom right corner to send us a message, or setup a time to talk below.
Sparks Penn Rowing Camp
Get Ready for Camp! Click Below to Register
Are you a same calendar year repeat camper or day camper? Click on the live chat below and get a discount code.
Men & Women: 15-19 - one season of experience or more.
Coxswains: 15-19 - one season of experience or more.
LTR: 15-19 - Learn To Row/Cox - No Rowing Experience Required
14 year old day campers are welcome (Our camps at BU and Columbia will take them in the dorms)
---
Jul 16 2019 - Jul 20 2019
| | | | |
| --- | --- | --- | --- |
| Coxswains | LTR | Men | Women |
| Good Availability | Limited Availability | Good Availability | Limited Availability |
| OPEN | OPEN | OPEN | OPEN |
---
---
Jul 23 2019 - Jul 27 2019
| | | | |
| --- | --- | --- | --- |
| Coxswains | LTR | Men | Women |
| Good Availability | Good Availability | Good Availability | Good Availability |
| OPEN | OPEN | OPEN | OPEN |
---
Sparks Penn Rowing Camp
Welcome to Penn. Let's get started.
On your first day at camp, you'll arrive on the Penn Campus and look up at the huge towers utilized as dorms just off the Locust Walk. You'll be greeted inside by our staff and go through check-in.
Welcomes are important at Sparks, so after you drop your stuff and say goodbye to your folks (if you didn't fly in), introductions will be made all around before we head off to meet the coaching staff and utilize Penn's fantastic indoor facilities, which include tanks. The afternoon will hold an assessment meant to help the coaches put you in the right training group for your position and skill level at camp.
After the assessment, you'll meet your small group - which is not the same as a training group - and hopefully encounter a variety of folks from all over. This group will be your home at camp.
The next few days will be sometimes predictable - and sometimes not. Twice daily water training on the Schuylkill will combine with meeting with coaches, your small group, and evening seminars. There will be an opportunity to speak with coaching and camp staff one on one about everything from better 2,000m ergometer scores to calling the right race to recruiting. There may even be an opportunity to pull a 2,000m piece at camp with collegiate staff's instruction. ;) If you're a coxswain or LTR, you'll have your own dedicated staff. Coxswains have their own curriculum at camp. (Have you coxed on a busy river before? We got you! )
Each night, you'll meet in your small group for various actitivies. You'll also learn about recruiting, injury management and prevention, and discuss ways to serve your home team. That said, much of this occurs in an interactive format and is different each time - we're serious when we talk about education through experience.
The last night will come faster than you expect - and with it, goodbyes to new aquaintences (maybe even friends) - and, a better understanding of how to move forward in our sport.
Important Times And Dates
Registration is 11 AM - 2 PM on the 16th and 23rd of July
Camp ends at 11 AM on the 20th and 27th of July
Times for Day Campers generally run from 8 AM to 9 PM
More specific information is available in the registration packet - though we're always available in the lower right hand corner for questions.
Don't miss the details tab for more information

If you have questions, we're happy to speak further.

Click the bottom right corner to send us a message, or setup a time to talk below.
Sparks Penn Rowing Camp
General
---
What are the camp dates?
These are found under the detail tab - but just for handy reference, they're July 16-20 and 23-27. There's also a map of all of our locations and dates here.
---
Do you offer scholarships or discounts?
We can offer day camper discounts for campers not staying in the dorms and discounts for same calendar year repeat camper. Beyond this, we cannot offer discounts that are not open to all due to NCAA regulations.
Touch base with us via the live chat for discount codes.
---
What level of experience is necessary for camp?
If you've never rowed or coxed before, see our section below on Learn To Row. We require coxswains to have one season of experience or more and both experienced men and women to have one season of experience or more.
Once you get to camp, you'll be put through an assessment the first day to place you with a group that will work best for you - so don't worry about whether you're good enough (or potentially, "too good" ;) ) for camp.
---
What differientiates Sparks camps?
We are the only camp in rowing with a full-time staff that has academic and professional backgrounds in experiential education. We also have a summer operations staff (many are returners that teach during the school year) who buy into the idea of personal growth at camp not just for campers - but for themselves as well.
The result is a culture sincerely committed to the power of rowing as a personally transformative experience built on vulnerability, thoughtfulness, responsibility, and initiative.
This does not mean other camps are relatively inferior; in fact, we feel such a perspective is not helpful. The camp needs to fit the athlete. Our focus is on utilizing rowing to create self-awareness for our camp community.
---
Do you honor rooming requests? / What if I'm coming to camp alone?
Typically, we do not honor rooming requests unless there's a medical issue. Requests enable social cliques and don't allow camp to meet each camper on an individual level - a level of educational quality we're serious about providing. The requests also unintentionally disable the fun and according growth of meeting new people (everyone feels awkward at the start of camp) and gaining new perspective on the sport. That said, there's plenty of time to hang out and experience camp with one's friends (the ones from before camp) during the day at camp.
---
What is/is there difference in the Sparks collegiate camps (BU, Penn, Columbia)?
The difference is in the coaching staff and location. We advise using the camp to get inspired insofar as collegiate environments, and as such it would be best to choose one that might be on your school list at some point.
Beyond that, coaching staffs differ per camp and some students seek to connect with particular coaches.
---
What should I seek from coaches at camp? Is recruiting a part of camp?
Per NCAA rules, recruiting or speaking in specifics about institutional recruiting policies is not a part of camp. Campers may speak about the overall process (in fact, there will be a recruiting seminar and panel of coaches during camp) and ask coaches' opinions on specific steps of their journey (i.e. 2K development), but may not inquire as to their possibilities at the coaches' programs during camp.
Coaches all have their own style of pedagogy. Part of camp should be to experience the differences in those styles such that campers may better understand the way coaching staff manage and connect with the sport for their own benefit.
---
Tell me about safety at Sparks
We employ safety and risk management practices from the adventure education industry, where some risk is inherent but must be quantified insofar as educational value. These practices are initially employed in program design and we work hard to train operations staff to seek to maintain an awareness of specific risks at all times. No outdoors programming can guarantee safety, however professional management of risk is key to the art of providing consistently excellent experiential education programming.
---
Where are camp forms found?
Camp forms are issued at least six weeks prior to camp on our site via your dashboard.
---
Coxswains
---
Coxswains - Why Sparks?
We've developed an internationally recognized coxswain curriculum in coordiation with American and foreign Olympic coxswains (amongst others, including a number of national team coxswains) and typically see over 100 coxswains through our camp system per year.
The curriculum at base teaches coxswains to be aware enough of themselves to be able to evaluate current skils and structure expectations for improvment in three critical areas: steering, commands, and organization. This video covers the curriculum as provided at our coxswains only camps, though campers at our collegiate and international camps use the same curriculum.
---
Who are your coxswain coaches and why are they qualified to teach coxswains?
Our coxswain coaches are either coxswains with elite-level experience (international or Olympics) or coaches with elite level experience (international or Olympics) - or both.
Regardless of experience, they are trained to educate within the curriculum covered above and bring their own experience into perspective for coxswains as they do so.
---
I'm a coxswain and can't decide between camps - help?
This very much depends on where you are with coxing, your goals, and sometimes your college search.
The collegiate camps have their own coxswain coaching staff and coxswain curriculum off water, but are integrated with the rowing camp on-water and provide no specialized on-water coaching for coxswains.
At our coxswains only camps, the rowers are rented such that the on-water coaching is entirely devoted to the coxswains and this allows an extra amount of intensity and learning. This enables a much higher level of focus and intensity at camp than the collegiate camps. Typical participants have been coxing for more than two seasons and average around three.
Our international coxswain camp in Holland is a much smaller cohort of 6 with the same resources as coxswains only insofar as on-water time being devoted to coxswains; the program also enables coxswains to race in a large European regatta. Students must apply for this camp and show maturity and thoughtfulness.
---
Learn To Row
---
How does Learn To Row work at your camps?
We reserve a small grouping of slots at each camp for the learn to row section. The group receives its own dedicated coach for the week and is oriented to the sport we love.
Ideal Learn To Row (LTR) athletes have prior athletic background.
---
If I want to Learn To Cox without prior rowing experience, how should that work?
You should sign up for LTR at camp and then be oriented to the fundamentals of the sport while you will also attend meetings with the coxswain section at camp. Beyond that, you will also have access to the coxswain coaches outside of your dedicated LTR coach.