SPARKS SEATTLE ROWING CAMP
Sparks Seattle
The Experience
With its lakes and abundant marine traffic, Seattle is one of the major rowing hubs of the west coast. Campers are housed at Seattle Pacific University and row out of the Seattle Rowing Center, which has produced junior and senior level national team crews consistently since its inception seven years ago, potentially because the water access is amongst the best in Seattle.
We bring a group of collegiate coaches in Seattle together from both the East and West coasts to further our overall rowing camp mission of raising athletic and personal awareness. Seattle is generally a smaller camp than our east coast camps.
Successful participants desire to learn more about rowing, understand their own potential for long-term growth and according possibilities, come with intention – and have fun! They arrive at camp with questions, proactively seek answers (sometimes from specific coaches), and are open to the unexpected.
Pre-camp goal setting creates intention amongst campers, individual meetings with top tier coaches at camp informs them, and they undergo a camp program meant to raise awareness of specific aspects of campers' rowing and coxing while maintaining a positive, fun environment.
Finally, campers undergo a longer evaluation process than other short rowing camps meant to help them recognize their personal strengths and weaknesses and derive a six week training program geared specifically for their level after camp. We believe this enables the most benefit insofar as specific coaching available at any short-term rowing camp.
Athletes who want to get involved in rowing or coxing are invited to join our Learn to Row program. LTR campers enjoy the same benefits listed above, as well as a coach dedicated to teaching them the basics of our sport.
The Right Mix of Coaching Staff
Beyond hiring top head and assistant coaches for our rowing camps, we put real thought behind the mixture of experience, skill sets, and personalities our staff – from coaches to counselors – bring to camp.
Left-brained, concrete types will appreciate the wide range of background in our coaches and our evaluation system with its precision in identifying potential areas for improvement such that coaches and campers have data to work from. We also include educators who are more emotional in nature and can approach the restorative and emotional components of the sport from a place of comfortable experience.
A Coxswain Development Camp
We are beyond passionate about working with coxswains and maintain an annually evaluated, extremely experienced coxswain coaching staff for our camps.
We see many students who are thirsty for guidance but are unsure how to develop as coxswains or go through the recruiting cycle. There's a real need in our community for coxswain education; therefore, we created the first coxswain-specific development camp and interlaced it with our rowing camp. We urge you to watch the film we made about our curriculum, designed by US Olympic coxswain Marcus McElhenney and US Junior team coxswain coach Laura Simon amongst other elite coxswains.
Coxswains will cox, spend time with a four-point system of one-on-one technical evaluations with our coxing staff, and attend small group seminars to discuss tapes, calls, steering, drills, and recruiting as they relate to their specific level.
Rowing camps that produce fun and results
Coaches at our camp have an incentive to educate at the highest level possible, which makes a significant difference in terms of kindling an atmosphere where the focus is on our campers, first and foremost.
Each of our staff has made rowing the focus of their lives, and each has enjoyed and been successful at it. And each one also understands how important it is to pass the torch. Thanks to our structure, they can do exactly that on a very real level.
We see our rowing camp as a place where campers can find their home in rowing and be challenged to grow as athletes and as individuals.
Sparks Seattle
Marcus McElhenney
Men's Olympic Coxswain, US National Team
Sparks Coxswain Director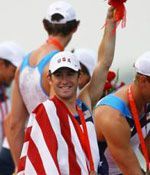 Marcus is a Philadelphia coxswain who's found victory on the Schuylkill and many places elsewhere. After a successful scholastic career in Philadelphia, he coxed the USA Men to three world championship titles and the Olympic Men's 8+ to a bronze at the 2008 Beijing Games. Marcus is an experienced junior coach and possesses a personal knowledge of many of the country's former US team members coaching on the junior and collegiate levels. Marcus holds a JD and "moonlights" in corporate litigation.
---
Nancy LaRocque
Assistant Coach Women's Rowing, University of Wisconsin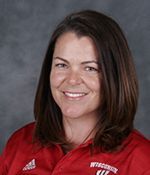 LaRocque assists in coaching and recruiting at the University of Wisconsin. She brings a wealth of coaching experience to the Badgers, having served eight seasons as a coach at the NCAA Division I level, most recently as an assistant during the 2009-10 season at Tennessee. Prior to that, she was the head coach at West Virginia from 2000-07, where she helped direct the Mountaineers move from a club program to the NCAA Division I level and then brought it to nationally-ranked status in just three years. Before joining West Virginia, LaRocque was an assistant for two seasons at Division III Vassar College in Poughkeepsie, N.Y.
---
Giuseppe Lanzone
Head Coach LWT Men's Rowing, Georgetown University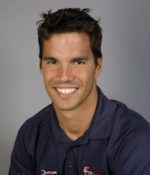 A former two time Olympian and Sparks Consulting associate, Giuseppe Lanzone serves as the lightweight men's head coach at Georgetown University. Lanzone was the G150's assistant prior to stepping into the head coaching role. Giuseppe and his brother Mario also founded a Peruvian food truck business (Peruvian Brothers) – which has been the subject of much recent publicity in DC given Lanzone's background (and the food).
---
Jeff Collett
Asst. Coach Men's Rowing, University of California San Diego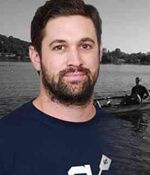 Jeff coordinates recruiting efforts and serves as an assistant coach for the men at UCSD. He arrives at UCSD after heading up the junior rowing program for around 150 athletes at Newport Aquatic Center. While at Newport, Jeff hosted both US junior national team ID camps and the US national team high-performance camp; Jeff's NAC crews also won multiple medals at the US Rowing junior national championships.
---
Corrie McGrath
Assistant Coach, Junior National Team
Assistant Coach Women's Rowing, Washington State University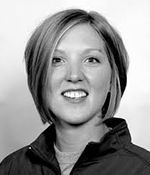 Corrie McGrath is currently an MA Candidate in Sports Management at Washington State University. This means that she'll likely end up in a head coaching position in 2017, but in the meantime..she has spent the last seven years recruiting and coaching at Washington State. Prior to that, she recruited and coached at Clemson University and the University of Central Florida. Corrie also coached with the women's junior national team during the summer of 2015.
---
Anderson Bourell
Rowing Specific Yoga and Holistic Health Instructor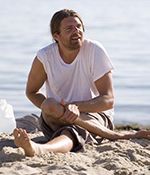 The subject of a <a href="http://www.nytimes.com/2004/03/03/sports/baseball-with-help-piazza-blends-baseball-with-yoga.html?_r=0">NYTimes piece</a> on Mike Piazza, Anderson's title is a little crazy, but it's true. After prep school in Boston, baseball, and acting (he appeared in<a href="http://www.imdb.com/name/nm0099852/"> Fight Club</a>) in his youth he choose to concentrate in holistic health – i.e. stretching, breathing, yoga, and nutrition – for rowing athletes. He is a known member of the community, attended Harvard training camps with Harry Parker for 10 years and has also been party to multiple New England prep schools' efforts of the same nature. He has worked in the UK with junior athletes and with a variety of national teams. Anderson is not a typical rowing person in his concentration on holistic health or his approach, but he maintains a following that only lucky coaches enjoy.
---
Sparks Seattle
Who: A coed camp for high school rowers and coxswains ages 14-19
Duration and size: 5 days
When: August 14-18, 2017
Cost: $1,295
Where: Seattle, Washington - students will stay in Emerson Hall, on the campus of Seattle Pacific University and row out of Seattle Rowing Center, which is walkable. Shuttles will run between Seattle Tacoma Airport (SEA) and camp on the first and last day of camp.
Day Campers: Please see the Registration tab for day camper discount.
Questions: Email camp@sparksconsult.com
Registration: See our availability table.
Supervision: The staff lives amongst the student athletes, and has oversight 24 hours a day. Unhealthy substances and/or behaviors are strictly prohibited.
Payment and Refunds: Payments may be made in full at RegattaCentral.com by using the table on the registration tab. Refunds minus a $500 deposit are available until a month before camp.
Camp Forms: Legally binding agreements are signed via e-mail at time of registration. All other camp documents are be made available 6 weeks prior to camp on the camp forms tab.
Staffing: Coaches are not guaranteed; some are active national team athletes or coaches and must prioritize that schedule. To find out about a particular coach, shoot us an e-mail.
Learn to Row: A very small number of LTR slots are designed for pure novice crossover athletes who are in 10th grade or later, possess athletic backgrounds, focus, and the comport to engage intensively with their own staff and schedule.
Sparks Seattle
August 6-9, 2017
Day campers, looking for a discount code?
Campers who would like a follow-up athlete profile and training program may sign up for our metrics follow-up program for up to a week after departure from camp.
Sparks Seattle
Day 1
Day 2
Day 3
Day 4
Day 5
10:00AM - 1 PM Travel to Camp
7AM - 11:15AM Breakfast / Row
7AM - 11:15AM Breakfast / Assessment
7AM - 11:15AM Breakfast / Row
7AM - 10:30AM Breakfast / Regatta

11:15 AM - 11:45 AM Coach / Student Meetings

11:15 AM - 11:45 AM Coach / Student Meetings

11:15 AM - 11:45 AM Coach / Student Meetings
12:00 - 1:00PM Lunch
12:00 - 1:00PM Lunch
12:00 - 1:00PM Lunch
10:30AM - 11:00AM Meet Parents / Snack
11:00 AM - 2:00PM Check-In
1:15PM - 2:15PM Private Coaching
1:15PM - 2:15PM Private Coaching
1:15PM - 2:15PM Private Coaching

11:00AM - 11:30AM Concluding Presentation

2:00PM - 5:30PM Orientation / Assessment

2:30PM - 5:30PM Rowing
2:30PM - 5:30PM Rowing
2:30PM - 5:30PM Rowing

11:30AM - 12:00PM Individual Feedback Collection

5:45PM - 6:30PM Dinner

5:45PM - 6:30PM Dinner

5:45PM - 6:30PM Dinner

5:45PM - 6:30PM Dinner
12:00PM - 12:30PM Depart Camp

7:00PM - 8:00PM Ice Cream Social & Conversations

7:00PM - 7:45PM Conversation

7:00PM - 7:45PM Conversation

7:00PM - 7:45PM Conversation
12:30PM Last Airport Run
Day 1
Day 2
Day 3
Day 4
Day 5