Winter Coxswains Only
The focus is exclusively on coxswains
This is a rowing camp where coxing skills are the only focus.
For this winter camp, we run an abbreviated version of our 5 day summer program in Oklahoma City – this is amongst the most intensive options we offer for coxswains.
Sparks 'rents' the team: boats and athletes (and they win too, with a fundraiser.) Entire on water practices are spent on absolutely everything that goes with being the ninth seat. The art of steering, command structure, docking, dealing with conditions, and interpreting drills are onlythe tip of the iceberg. Coxswains only gives us a chance to focus more intensely on the advanced curriculum (see below) we've developed and use throughout our camp system.
Advanced coaching from elite coxswains
As coxswains know, there are few elites out there – and even then, the education received can be hard to come by because it can't be done on the water in the course of a normal practice. Our coxswain coaches are some of the top in the world: they have been to the world championships and the Olympics. They've given years of their lives – both young and adult – to the seat.
Even though we could hold a camp similar to this without this staff and make it revolutionary given the concept of exclusive coxswain focus, we believe our staff rounds camp up to the best level of coxswain coaching in the world.
A curriculum years in the making
We made a decision early on at Sparks to help coxswains by taking a serious look at creating a concrete system for coxswain education and employing it via our camps, virtual coxswain coaching, and college counseling. After years of fine-tuning and employing this system, we're happy to utilize the best pieces in person.
Coxswains can expect to learn in much the same way as doctors doing rounds in teaching hospitals. They will be put in small groups with their attending coach and present to the group during on water exercises throughout the week.
Awareness: We believe awareness is the most important aspect of coxing because all coxswains are self-taught. We learn from our surroundings – from what our coaches and athletes are saying, and what we're feeling and seeing inside, outside, and around the shell. Our curriculum emphasizes awareness via daily, detailed analysis of everything from digital recordings to inward reflections during training.
Steering: Steering is absolutely essential for coxswains: the fastest distance between two points is a straight line. Beyond that, safety and shell integrity are at stake. We utilize buoyed and non-buoyed courses as well as teach steering in different wind conditions. The curriculum also addresses turns for head racing.
Organization: We teach coxswains how to organize their boats effectively on the water and off to make sure they're running efficient and effective practices and maximize potential boat speed. We measure organization by making sure that coxswains communicate clearly and effectively to achieve objectives and goals established by coaches and the team.
Direction: If you can't hear your commander on the battlefield, chaos will ensue; coxswains must construct clean and effective command structures. Coxswains are shown how to most effectively give a command and execute it in real-time scenarios on the water. Coxswains are also taught how to evaluate their audio recordings to find their own personal structure.
If you have questions, we're happy to speak further.
Winter Coxswains Only
Vera Terlouw
Coxswain, Dutch Development Program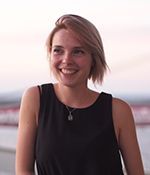 Vera Terlouw is a Dutch native and national team hopeful. She hails from one of the most successful countries in our sport. Her coxing experience includes Henley and much of the European circuit with Dutch development and elite level crews. She was attracted to Sparks given her interest in coxing education whereby she has coached coxswains and developed coxswain selection procedures for multiple clubs in Holland. She is an engineer by training and is interested in fluid dynamics. We're excited to bring an international perspective into a game that can suffer from local bias.
---
Peter Wiersum
Men's Olympic Coxswain, Dutch National Team
Peter and the Dutch 8+ won bronze in the 2015 World Championships, ahead of the US Men and in a qualifying slot for the 2016 Olympic Games in Rio. This will be Peter's third Olympiad after '08 in Beijing and '12 in London. Peter coaches juniors and coxswains in the Netherlands, (and for whatever reason found it beneficial to translate some of Marcus McElhenney's work for Dutch coxswains!). He is a coxswain with a level of racing experience that less than five coxswains on the planet have enjoyed.
---
Bill Manning
Assistant Coach, Princeton University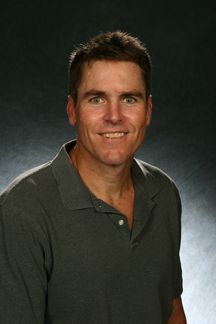 During his tenure the Tiger lightweight 1V has medaled at the Eastern Sprints every year, and it has consistently improved at the IRA National Championship Regatta, including a bronze medal performance in 2016. During the summer of 2016, he coached the bronze medal-winning JW4- at the World Championships. In 2015 he coached the LM2- to a fifth place finish at Worlds, the best performance by the USA in over a decade. That same summer he coached the LM4- to silver and co-coached the bronze medal-winning M8+ at the Pan American Games. The 2014 LM8 was his responsibility. At the 2004 Athens Olympic Games, Manning assisted Charley Butt with the USA M2-, M2x, and LM2x. He helped the M2- to Olympic qualification in 2003. In 2006 and 2007 he directed the U-23 Men's Sculling program.
---
Katie Lane
Assistant Women's UPenn Coach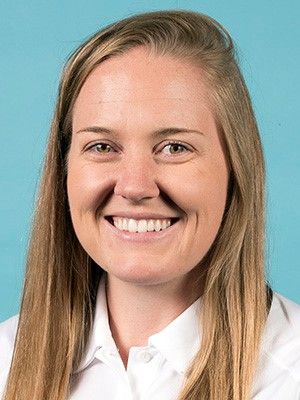 Lane recently came to Boathouse Row to join the Women's Rowing coaching staff at the University of Pennsylvania in August 2017 after spending three years at Fordham University. During her stint with the Rams working under Head Coach Ted Bonanno, she recruited the largest and fastest recruiting classes in program history and helped lead the Rams to their best team performance at the Atlantic 10 Championships (third place in 2016). She was promoted to Associate Head Coach in July 2017. Prior to Fordham, Lane was Head Coach of men's rowing at Wentworth Institute of Technology in Boston. Under her direction, crews have earned medals at the Head of the Charles Regatta, Dad Vail Regatta, USRowing Club Nationals and championship titles at the New England Rowing Championships. Additionally, Lane graduated from the Institute for Rowing Leadership in 2012 and holds a B.A. in English from the University of Vermont and a M.S. from Fordham University.
---
Winter Coxswains Only
Who: Open to all, designed for experienced coxswains aged 14-19
When: December 27-30, 2018
Cost: $1,795*; repeat and day camper discount codes available.
Where: Sarasota, FL - Campers are housed at the Comfort Suites and row out of the Sarasota Crew Boathouse. Campers are advised to fly into TPA; contact us to if you need airport transportation.
Questions: Email camp@sparksconsult.com
Supervision: The staff lives amongst the student athletes, and has oversight 24 hours a day. Unhealthy substances and/or behaviors are strictly prohibited.
Payment: Payments may be made in full through our registration portal by using the table on the registration tab. Feel free to contact us with payment questions.
Refunds: Refunds minus a $500 deposit are available until one month before camp.
Camp Forms: Camp Forms may be found here 6 weeks before camp.
Staffing: Some coaches are active US athletes; their availability may be subject to change. To find out about a particular coach, shoot us an e-mail.
* on Cost: Reflects athlete rental expense.
Winter Coxswains Only

Coxswains, sit ready! Click below to register.
Are you a same calendar year repeat camper or day camper? Click on the live chat below and get a discount code.
---
Dec 27 2018 - Dec 30 2018
Coxswains
Almost Full
OPEN
---
Winter Coxswains Only
Day 1
Day 2
Day 3
Day 4
10AM - 2 PM Travel to Camp
7AM - 11:15AM Breakfast/Cox
7AM - 11:15AM Breakfast/Cox
7AM - 10:30AM Breakfast/Cox
11:15 AM - 11:45 AM Coach/Student
11:15 AM - 11:45 AM Coach/Student Meetings
10:30 AM - 11:00 AM Coach/Student Meetings
12:00PM - 1:00PM Lunch
12:00PM - 1:00PM Lunch
11:00AM - 12:00PM Lunch
2:00PM - 3:00PM Check-In
1:15PM - 2:15PM Private Coaching
1:15PM - 2:15PM Private Coaching
12:15PM - 2:30PM Coxing
3:00PM - 7:00PM Orientation & Coxswain Assessment
2:30PM - 5:30PM Coxing
2:30PM - 5:30PM Coxing
2:45PM - 3:15 PM Camp Closing
7:00PM - 7:30PM Dinner
5:45PM - 6:30PM Dinner
5:45PM - 6:30PM Dinner

3:15PM-4:15PM Individual Feedback Collection
8:00PM - 8:45PM Awareness Conversation
7:00PM - 7:45PM Steering Conversation
7:00PM - 7:45PM Organization Conversation
Day 1
Day 2
Day 3
Day 4
Winter Coxswains Only