College Counseling for Lacrosse Athletes
The sport-specific admissions and recruiting process presents special challenges.
We have almost a decade of experience in college counseling for athletes.
Want to talk with us about counseling?
College Counseling For Lacrosse Athletes
---
What is the college lacrosse experience (actually) about?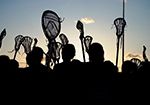 Everyone is aware of the intense pressure to goto the right tournaments, get scouted, and be recruited to play college lacrosse. But a fundamental question goes missing: what do you, the student-athlete, want out of your college experience? You could be a highly talented player who is also interested in going to medical school. Will the particular team and environment you choose to invest in allow for that? What if you thrive in an environment where you're pushed and yet you're not getting the recruiting attention by programs that might provide that? How can you find best college lacrosse program for you and the best academic environment for maximum impact?
What is truly the "best" experience?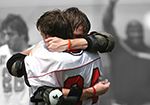 The "best" experience is the place where the most positive impact can occur for both the athlete and the school. We're of the opinion that the best undergraduate experience depends wholly on the qualities of the student-athlete and school (including the lacrosse program) and their chemistry together. The essential relationship between student and school is one that affects both at a deep level. Any other pairing makes for an expensive, lukewarm experience – which is unfortunate at the price tag most of these educations carry.
How We Work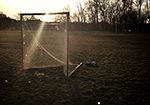 We're interested in developing collegiate athletics and believe for students to be ultimately successful they must be a fit personally, academically, and athletically for their school sets. We do not consider acceptance at "brand" schools a mark of success unless students' values are actually in line with the school and program. We determine this by working with student-athletes to establish their values then helping them assert the qualities most important to their schools who will be receptive to those in the admission and recruiting processes.
Coaching in Our Natural Element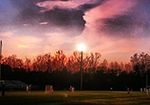 We're ultimately coaches at heart. We seek to understand the potential and value of each athlete we work with and express them at their fullest. Our associates take small client loads as we value intimate relationships with our clients and their families.
We're also intimately familiar with the student-athlete's admission process given our own experience with the athletic admissions process. This is a distinct advantage over many private firms, or even some counselors employed by schools.
We specialize in helping student athletes present the specific attributes of themselves that make them a good fit at specific universities and lacrosse programs through the college admissions process – applications, essays, phone calls, emails from coaches and official visits are our natural element and we advise clients on thousands every year. We understand the process personally and professionally.
Integrity and Passion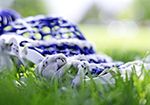 We seek to avoid a "mercenary" mindset insofar as athletic recruiting. We do this to provide better service to our clients and ultimately the college community. We believe this is a good way to establish trust, which we think is the critical bond in any good coaching (or business) relationship. We think the best experience is a simple, straightforward one.
Thus, we seek out athletes with the passion to continue their lacrosse on the next level and then examine each case individually to help align the athlete with the best opportunity to enjoy their college experience.
When and How to Begin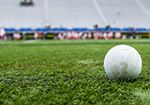 We bill hourly and meet athletes where they find themselves in the process.
Ideally, many clients work with us over the course of their time in secondary school such that they can save energy and expense on the process when it actually occurs in earnest. We like to build a relationship with our clients. It's important to know them if we're to help them as college and recruiting guidance counselors.
We seek to provide a coaching experience as we would have our clients' college experience be – character driven, enjoyable, efficient, and effective.