Common Misconceptions About Rowing Camps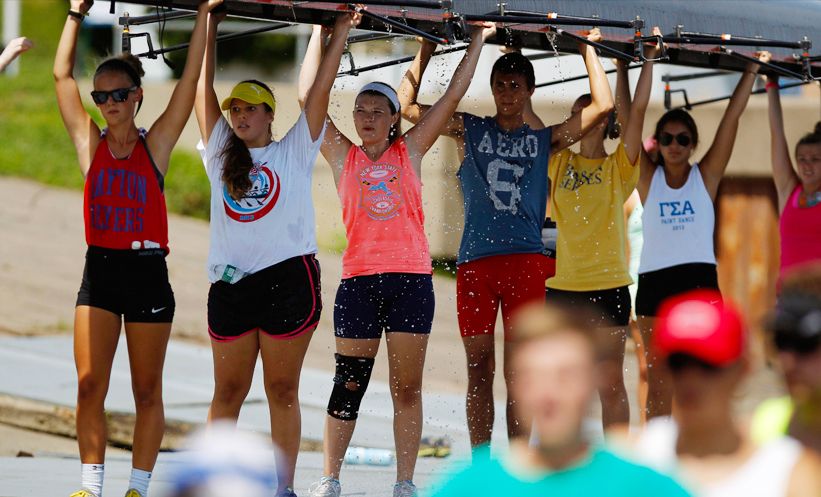 As a college counseling firm for rowing athletes, Sparks tends to interact with junior athletes a fair amount in regards to preparation for the recruiting process. This will almost undoubtably involve considering rowing camps that meet clients' needs insofar as rounding out their candidacy for recruiting. As a result of this work (and in the interest of full disclosure) we've also developed our own camp system, however the list of misconceptions below applies to a general audience - including a few outside the junior rowing community.
Misconception #1: "I can't goto rowing camp if I don't have any rowing experience."
A number of fantastic camps offer to take on 'pure novices' – in this way, the communities sees and benefits from incredible athletes from other sports joining its ranks.
Misconception #2: "A week long camp will help lower my erg score."
It simply isn't possible to lower your erg in a week – just as it isn't possible to run a mile significantly faster after a week's training. You can, however, learn important technical tips on your stroke such that your efficiency will improve on the erg as a result over 6 weeks.
Misconception #3: "Shorter rowing camps are more expensive and not worth the money."
For some athletes (particularly the subset above), this is true. But for others who are seeking perspective from different peers, solid and actionable technical feedback, or a deeper understanding of the sport by experiencing it in a different context it is not.
Misconception #4: "Rowing works like other collegiate sports where junior athletes will be "ID'd" for collegiate recruiting at camp."
Rowing at a particular institution's camp or for that institution's coach does not impact that particular program's recruiting 90% of the time, though it is a nice way to experience that campus for one's own benefit. The recruiting world is one that is a buyer's market on the coach's side with huge volumes of kids interested in rowing in college – so many that recruiting comes down to erg and competitive experience more so than connection with coaching staff.
Misconception #5: "I must attend a 5-6 week competitive camp that rows in competitive (and expensive) summer regattas to row in college"
This comes back to the previous point, but also extends into the fact that colleges are seeking kids who are passionate about the sport and have athletic ability. If you can't afford to attend a six week program but your erg is low and your academics are good, don't worry. More information can be found at rowingrecruiting.com
Misconception #6: "If I win or place well an event in a larger boat class at Club Nationals or Canadian Henley after attending a longer camps, my recruiting 'stock' will go through the roof."
Sitting in three seat of an 8+ that wins Canadian Henley is no doubt a great experience, but without an erg within institutions' average ranges for recruiting it does not elevate an athlete into a recruitable quantity based on the sole victory. This is a difficult conflict for summer program coaches, who seek to perform on the water - not the erg. As a result, we suggest athletes be in a good physiological place prior to take part in a program that culminates at summer regattas.
The normal commitment for most rowing camps is in the $1,000 range, with some of the more involved variety reaching eight times that number. Athletes should take stock of their resources and desired outcome before choosing a camp if they want to enjoy it productively.