My Experience as a Sparks Rowing Camp Counselor: A Holistic Approach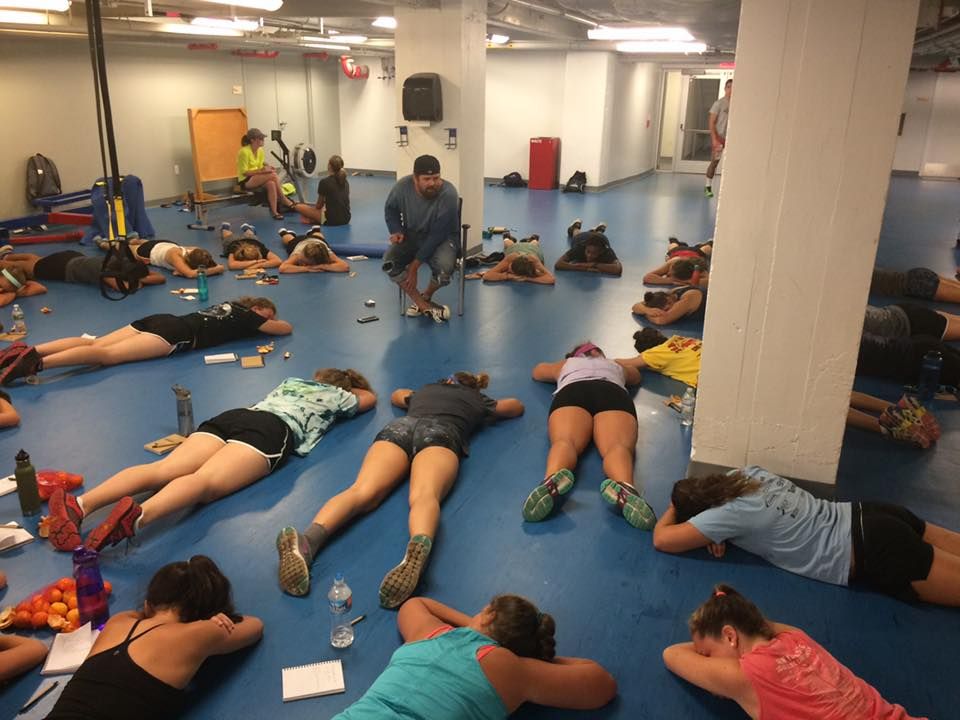 I'm an elite rower, training at Vesper Boat Club. Though I have been working in marketing at Sparks Consulting for five years, this is my first involvement in a Sparks Rowing Camp. Staying on campus at the University of Pennsylvania, eating with the team, and walking through thickly shaded brick paths, surrounded by libraries, transports me back to my college rowing experience.
The first full day of practice was exhausting, with one adventure after the other. We held three sessions that day, the last with Anderson Bourell (Anders), an actor in the movie Fight Club and a holistic body guru. Anders gave a fully interactive pressure recovery techniques session in The Sky Room of Harrison, on the twenty-fifth floor offering a phenomenal view of Philadelphia skyline. Anders pushed the campers and myself physically, emotionally, and mentally in a safe and healthy way. I was out of my comfort zones and discovered new things about myself and my quads.
Having missed qualification for Worlds the week before camp, my quads still felt like lead. While lying on the ground, Anders leveraged his body weight into my quads as I fought the urge to squirm. He said that if I train as hard as I do and, like a sponge, do not rinse my muscles afterward, grime will build up. That build up prevents recovery, and I will only receive a fraction of the training benefits moving forward. After the session, the atmosphere of the room became dynamic. The campers were deeply engaged with one another, both verbally and in their body posture.
A group of Sparks campers listen to Anders during his workshop.
Immediately following this session, Ryan Sparks, the owner and founder of Sparks Consulting, camp director Dave Payne, and I walked the campers to CVS at 9:00pm, our first opportunity to do so. Forty-two athletes came on the adventure and it was the most fun I have ever had at a chain drugstore! I did not expect my life to be so enriched by high school athletes. The campers were eager to take instruction and they asked good questions. Beyond that, this group of campers were genuinely good people, always giving a smile. In short, the kids really made my Sparks Rowing Camp experience a memorable one.
Shuttling the campers to the airport, I asked several of them what was the most important thing that they were going to carry with them to their team, lives, and rowing at home. A rower out of McCallie School in Chattanooga, Tennessee responded, "What Anders' showed us. I can get technical coaching anywhere, but Anders' approach is really different and unique." What the young man said resonated with me. Anders turns to mind and body recovery and preparation to gain speed on the water. As the campers launched on the last day, Anders proclaimed, "Racing is the celebration of the training." I wrote that down to remember when I launch for 2017 World's Trials.