Rowing Selection: Being in the Boat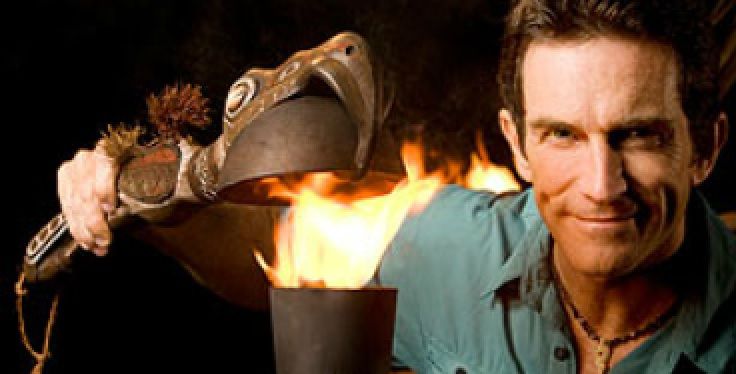 by Patrick Rufo
My wife and I have been a fan of the reality show Survivor for a long time. As reality show junkies, we enjoy watching the drama unfold each week. During the recent finale, the contestants were going through another round of "Tribal Council," and as I lay there foam rolling (that is what I do when I watch TV and I highly recommend it), some of the contestants were in a heated discussion about "loyalty" and how offended and upset they were about being voted off the island.
Tribal Council reminded me a lot of the conversations I have had with athletes who were "voted" out of the top boat in their rowing program. I thought about what actually keeps an athlete inthe boat. If the selection process is based solely on the numbers posted on the ergometer, then the eight fastest scores would make up the lineup. However, most coaches don't follow that model and rowers often find themselves "eliminated" for one reason or another.
So the question is, what are the intangibles that keep an athlete in the boat?
Mike Teti: Add Value
Mike Teti, varsity men's coach at the University of California at Berkeley and the former head coach for the US Men's Senior National Team, understands what it takes to make a boat go fast and what an athlete should focus on.
"You have to understand. The coach is always trying to win. They want to put the best eight athletes in the boat. If [you] didn't make the boat, then it was on [you]," says Teti.
Coaches and teams know who the top 3 or 4 athletes are almost always without question. These athletes are the strongest athletes who have the best erg scores. For athlete #5, Teti has the following advice: "You have to create a buffer for yourself. If the top 4 guys are sub 6:30, then be 6:30 to 6:40. Be very technical and give yourself a cushion."
At the USRowing Convention, Coach Teti shared a story about the results of his past seat racing at Princeton University. He would take the top 12 athletes to focus on making the fastest eight. Following the seat racing, athlete #13 would show up in his office.
"I had to remind him that I was taking the top 12 athletes, not the top 12 athletes plus one."
Coach Teti looks for athletes that are "spirited." They are willing to do things that add to the boat and the team that is beyond just training. Loading and unloading the trailer, helping during travel to regattas, and meeting with alumni demonstrates their resourcefulness and reliability.
"You want to add value to the team," said Teti.
Laura Simon: Be Invested
Coach Laura Simon is an assistant coach and recruiting coordinator for the Yale University women's rowing team. As a former US women's senior team coxswain, and junior national team coach, she believes athletes and coxswains need to focus on being "students" of the sport.
"You have to decide how truly invested you are you in the sport," says Coach Simon. "If you are willing to do what it takes to be a participant then that is the level of success you will have. If you are willing to do what it takes to be in the first boat, then that is the level of success you will have. And if you are willing to do what it takes to be in the top 1% of the country, then you are going to do that."
Coach Simon believes that athletes should have a genuine interest in being competitive and becoming a better athlete. Athletes and coxswains that focus on what their teammates are doing or not focusing at all is very apparent to their coaches.
"You have to be coachable. You have to have a thick skin. The changes the coaches want you make are not personal. Ultimately, as a teammate, you have to be likable. You have to bring out the best in everyone else."
It's also possible for athletes and coxswains to need too much attention. These are the athletes that constantly need clarification of where they stand on the team. The coach is there to help them be successful, but if athletes and parents are "too needy" then it can work against them during selection time. There is a difference between wanting feedback and needing feedback.
"Athletes have to understand that having that range of emotion is normal. They have to be okay with the ups and the downs. They have to figure out how to ride out your emotions in a healthy way," said Coach Simon.
Kevin Sauer: Be Consistent
"At some point coaches have to select. Remember, I am not selecting you. You are selecting you," says Kevin Sauer, head women's coach at the University of Virginia.
When asked what intangibles help athletes get into the top boat, Coach Sauer says consistency is very important. The coach's job is to make the fastest lineup and they would like all the athletes to be successful. At some point, the coach has to make a decision. Coaches do make mistakes, however they learn from those mistakes, and can make changes race to race. Therefore, the athletes have to be prepared for changes.
"You only have control of yourself. You can affect other people on the team either positively or negatively."
Coach Sauer says that by being consistent, an athlete demonstrates they are a team player. Both their teammates and the coach will recognize that and trust them more. Trust is important when coaches and athletes go through the selection process. Ultimately, athletes and coaches want the eight fastest athletes in the boat. Focus on consistency. In the end your coach and teammates are more likely to "trust" that you will keep your seat.
The Tribe has spoken…
For more information on training modalities, rowing instruction, strength training, nutrition, and DISC please contact me at pat@sparksconsult.com or like me on Facebook at Rufo Optimal Workouts.