Do you Need an Athletic Recruiting or Counseling Service? What's the Difference?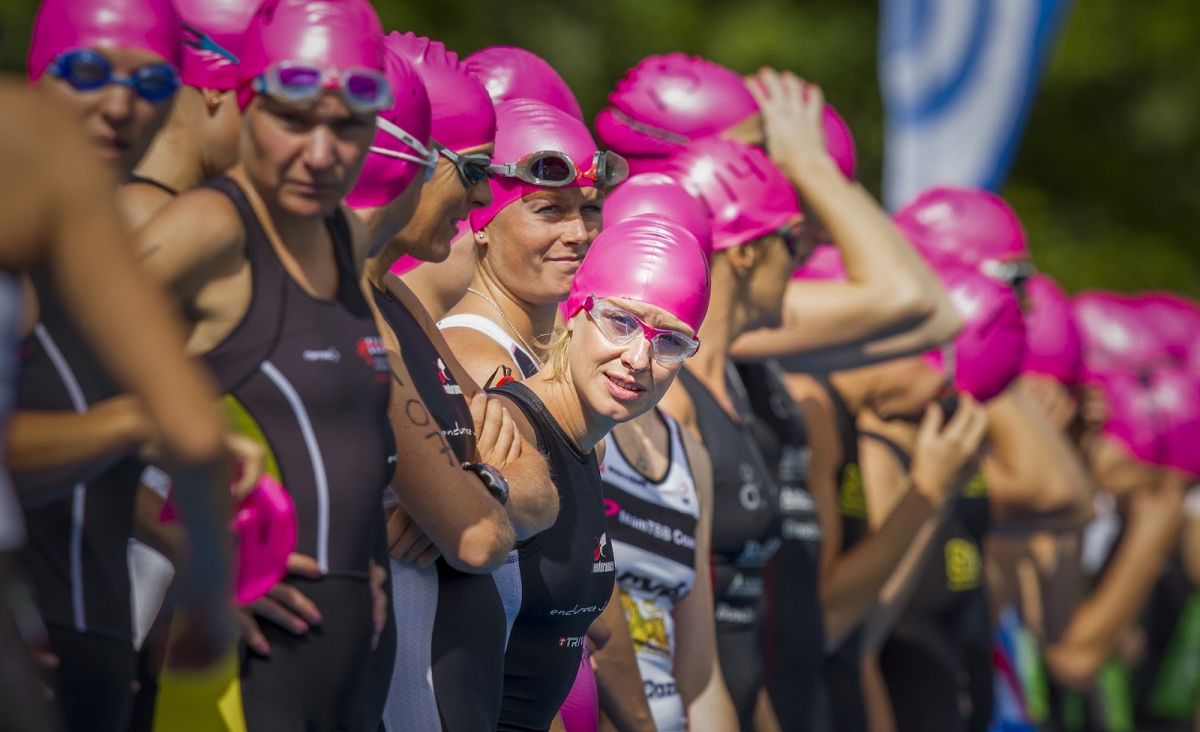 It's easy for student athletes and their parents to feel overwhelmed by college recruiting - there are milestones to meet, protocols to follow, and academic and athletic programs to research, evaluate, and narrow down.
There's plenty of information, and misinformation, online and off, and trying to sort through it all is time consuming. Indeed, trying to find help can be just as daunting as trying to navigate the recruiting process.
While it is possible to get recruited without investing in athletic recruiting or consulting services, for most athletes, it isn't easy.
Even elite athletes benefit from direction and guidance from industry insiders who understand the recruiting economy, which involves conducting research, interviewing coaches, and defining the most important recruiting metrics.
The Difference Between Recruiting and Consulting Services
A good recruiting service will offer more than an online hub; it will have access to key people and information that athletes and parents do not. However, the methods and approaches of recruiting services vary greatly, and some can even hurt an athlete's chances of getting noticed by programs of interest.
Indeed, many recruiting websites feature testimonials by coaches offering loyal support for their services, yet just as many books and articles about athletic recruiting suggest that coaches find recruiting services irritating.
In truth, recruiting services that do little more than offer an online portal -- and email a comparatively small population of college coaches on behalf of prospective athletes -- are often ignored, or even blacklisted, by coaches, and some have been rightfully scrutinized by the NCAA.
As former coach and director of baseball operations at Ole Miss University told the Huffington Post, "When I receive emails from a third party company that I had no prior communication nor relation with, then I simply delete them. Too many times, it is recognizable that the company does not 'know' the player nor our need and fit..."
When offers do come in, athletes need guidance in determining whether a lesser known school can offer a better overall experience. But a recruiting service that focuses on financial outcomes, rather than long-term athletic and academic growth, expects athletes to wade through the possibilities in complete autonomy.
Consulting or counseling services, on the other hand, have access to people and information in addition to an in-house staff of psychologists, ex-coaches, admissions specialists and market researchers. In fact, counselors advocate for the student athlete's best overall experience, rather than the highest offer.
Consulting services offer families one-on-one counseling, research-based guidance, and deeper knowledge of the recruiting economy. Plus, good athletic consulting services prepare athletes to communicate confidently and proactively with coaches and athletic admissions departments.
Consulting expertise also helps athletes narrow down their options according to which environments are most likely to produce long-term satisfaction and success based on an individual's personality, learning style, and overarching objectives.
Indeed, the best consulting services help families feel in control of the recruiting process, and ease tensions between athletes and parents.
The focus is less on achieving the 'best' financial package and more on graduation rates and leaving college as a fully functioning adult prepared for real world challenges. After all, few college athletes actually achieve financial success from professional sports.
The College Environment and Successful Life Outcomes
After winning the national championship game in January of 2015, Ohio State quarterback Cardale Jones shocked fans and football analysts by saying he wasn't ready to go pro because graduating from college took precedence.
Two years earlier, Jones had tweeted that his classes were 'pointless,' and his about face in 2015 may indicate that the college environment had influenced his previous attitude.
If athletes believe academic integrity is 'uncool,' private preferences can take a back seat to perceived group norms, and the desire to fit in. Group norms also affect other behaviors such as binge drinking, as demonstrated by a Princeton University study.
"If anything, the average student athlete cares more about his studies than his sport," writes psychology and marketing professor for the Anderson School of Management at UCLA, Daniel Oppenheimer. "The student athletes I've worked with have viewed their sport as a complement to, not a replacement for, their studies."
At the same time, Oppenheimer notes, "Student-athletes tend to take easier classes and get lower grades than non-athletes. This is true not only for schools in power conferences in big-money sports, it has been observed in Division III liberal arts colleges and Ivy League schools, neither of which even offer athletic scholarships."
Thus, for the student-athlete, choosing among colleges should have as much, or more, to do with academics as athletics, and expert guidance from consultants who are academic admissions specialists, as well as ex-coaches, is paramount to success.
The Cost of Recruiting
Recruiting services often justify their costs by convincing families that a few thousand dollars is a worthy investment. After all, many college athletes receive an average of $25,000 in scholarship money each year, right?
In reality, that money may not be going toward athletics, especially if an athlete chooses a Division III school, the largest category of colleges for most sports.
Plus, none of that $25,000 is financial aid money, which may be awarded (without having to be paid back) as part of a student's Expected Family Contribution. And none of that $25,000 is merit-based money that may be awarded to students with high grades and test scores.
In addition, players in head count sports such as basketball and football average higher scholarship money than players in equivalency sports like baseball. And as noted above, athletic scholarships may not be offered by Division III liberal arts colleges and Ivy League schools.
In reality, an athlete may be offered $25,000 in non-athletic scholarship aid from one school, and an athletic scholarship worth $25,000 from another school. When parents begin to consider all of the above, the equation begins to change.
Furthermore, scholarship money comes with certain expectations. If a student athlete falls and breaks a leg, for example, his or her athletic aid may be at risk. Consulting services that assist families in discovering and evaluating every available option are well worth the cost.
The College Recruiting Landscape
The college athletics landscape has changed considerably, and both players and coaches have to do more to stand out.
"The good news is, I have access to worldwide talent," recruiter and assistant Division I baseball coach at Richmond University Matt Tyner told Forbes of today's recruiting landscape. "Guess what the bad news is? I have access to worldwide talent."
Today, Tyner sifts through thousands of players, rather than the hundreds he looked at when he began coaching in the mid-90s. Parents pay recruiting or consulting services for peace of mind as one misstep can make or break their son or daughter's college career.
For first-timers, recruiting services can be beneficial if well chosen. But a good consulting service has knowledge and relationships not only with athletic and academic programs throughout the country, but also with top-level recruiting services.
Thus, a good consulting service may work alongside a recruiting service if and when a particular case calls for it. In fact, consulting services help families determine whether a recruiting service would be helpful based on its sport-specific knowledge, relationships and protocols, and if so, how to choose among them.
How To Choose a Recruiting Service
Before choosing a recruiting service, ask yourself the following questions:
How will the service identify appropriate colleges?

Will they simply email your information to every athletic program in the country?

Are you looking for more than an automated escort through the recruiting process?

How many players has the service placed and in which colleges?

What criteria does it use for targeting schools?

What is their reputation in your collegiate sport community?

How do they know which colleges are looking for players in your position?

Do they edit video? Why or why not? Is it accessible or available only through them?

How are they going to get information from you to send to the coach? Should they be doing this on your behalf?

Will the service create an athletic profile for you? What will it include?

Will the service help you fill out the FAFSA for financial aid? And will it provide you with the estimated average net price of targeted schools and/or the percentage of need met?

How much weight does the service place on academic match? What is their educational expertise?

If they use a web-based database, how can you update or edit your information? Will the service send updates to the coaches or will you?

Would you benefit from a wider range of insight from on-staff researchers, admissions specialists, coaches and counselors than simply being paired with ex-coaches in your sport?

Is the service basically running everything through an online database, or does it offer personalized, one-on-one counseling?
To learn how Sparks Consulting can help you with this and more, get in touch today for a free consult.