Frequently Asked Questions About Recruiting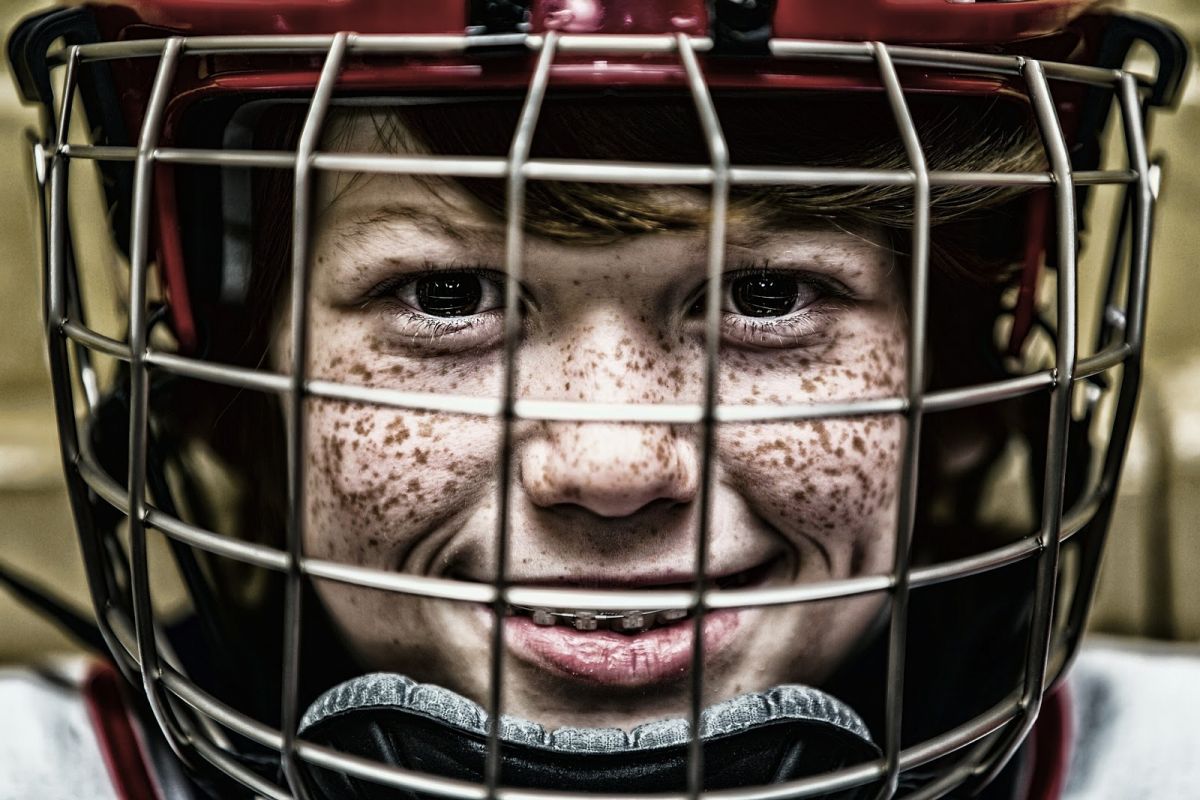 Q. What percentage of graduating high school players actually earn Division I scholarships?
A. Certainly this varies according to sport, but for many young athletes and their families, the dream of playing college sports is very different from the reality. Tens of thousands of young athletes will head off to college visits in the fall hoping to be recruited, but only a small fraction will make the cut.
Even fewer will be awarded scholarships. More importantly, for those who do end up playing college sports, the experience may be far different from what they'd imagined.
If we take women's volleyball as an example, there are roughly 400,000 graduating athletes competing for scholarships worth about $250,000 each. Technically, each player is part of the college recruiting pool. But coaches have very specific athletic requirements that prospects must meet in order to be considered.
This means 400,000 prospects are quickly dwindled down to 1,500, and then to 500 once program 'fit' is considered. NCAA women's volleyball allows 12 scholarships per team each year. So out of those remaining 500, only three from each graduating class will be offered a scholarship, with many more offered partial scholarships.
Click here to see how the NCAA estimates the probability of competing in college athletics.
Q. Outside of athletic ability, how do coaches evaluate candidates?
A. Once a player has met the athletic requirements of a particular coach, he or she is then evaluated according to three essential preconditions: academic integrity, character, and work ethic.
Elite athletes with above average academic profiles tend to populate certain sports such as rowing and volleyball, however, a poor academic resume can easily result in a prospect being eliminated based on what is inferred about their overall work ethic.
Many coaches pride themselves on their team's average GPA, 100 percent graduation rates, and being in the nation's top percentile for academic progress. Athletes who do not meet those standards may be rejected, no questions asked.
Athletic ability is much easier for coaches to determine than character and work ethic. Coaches may speak to guidance counselors and teachers, observe how prospects interact with others, and interview candidates on official visits at the school to determine if the prospect's 'character' is a good fit with their program.
Lapses in judgement on social media have cost many athletes a scholarship opportunity.
Q. What is the interview process like?
A. Collegiate athletic recruiting is quite similar to corporate human resources. Talented candidates are interviewed, judged on a variety of dimensions, and compared to other candidates before being offered a position.
In addition to ex-coaches, the Sparks team is made up of researchers, psychologists, and college counselors experienced in athletic admissions protocols who work together to help athletes prepare for the athletic admissions process using a comprehensive approach.
Q. I am a parent of a high school athlete, what advice can you give me?
A. Simple. Your end goal should be the journey itself, not an athletic scholarship or "leveraging" one's sport to achieve an admit only to quit upon arrival. The scholarship odds and conditions cited above for women's volleyball should help you keep things in perspective.
Sport offers important life lessons in the areas of self-awareness, teamwork, achievement, and defeat. Rather than concentrate on expensive club sports and private lessons to increase your child's chances of being awarded a scholarship, consider his or her desires, accomplishments, and long-term goals.
When athletes think of college sports as nothing more than auditions for professional leagues, they're less likely to focus on studying and earning a degree.
We understand the inherent anxiety involved in the recruiting process, both for student athletes and their parents. We see our role first as helping alleviate that anxiety in order to help families move forward with realistic expectations for college recruiting - expectations that are better aligned toward the whole person, and which environments are most likely to result in successful life outcomes.
Q. What can you tell me about recruiting timelines and requirements?
A. Recruiting guidelines, calendars and timelines differ from sport to sport, and trying to sort through them all is overwhelming. Reference materials are not always updated and/or offer contradictory information.
In addition, coaches must also adhere to specific guidelines, meaning that they may not be able to contact you until after a certain date, regardless of whether or not they were impressed by your email or voicemail.
Our Timeline Wizard will help you get a feel for which milestones you should be meeting in accordance with your sport. We also meet with athletes and families in person (or virtually) to help them make sense of recruiting timelines and next steps.
Q. What is the difference between Division I, Division II, Division III, Junior College and NAIA?
A. The National Collegiate Athletic Association (NCAA) is the organization overseeing Division I, II and III schools. Around 480,000 (out of nearly eight million) high school athletes will compete in the NCAA.
Division I
Typically, Division I schools are heavily funded, scholarship dense, and focused on the athletic development of players. Likewise, Division I athletes navigate the college experience with a focus on athletics. Big events such as March Madness, the College World Series and Bowl Championship Series (BCS) are all run by the NCAA and involve intense competition between Division I schools.
Indeed, competition is fierce, and only a select few players actually go on to become professional athletes or future Olympians.
Expect pressure to succeed, strict requirements, intense commitment, being in the spotlight -- and perhaps even impersonal treatment by your coach. Winning records, coaching job maintenance, and the amount of money involved in Division I sports have resulted in high transfer rates for Division I schools (at least 700 basketball players transferred from Division I schools during the 2015-16 academic year), and less time and attention given to the personal development of student athletes who, regardless of what the future holds, must leave college as fully-functioning adults.
Consider registering as a potential recruited athlete at Division I schools if you are willing to make extreme sacrifices for your sport.
Division II
Balance is the key selling point of Division II schools, whose financial aid packages help keep athletic budgets more in line with the institution's bottom line. Athletics is integrated into the broader college experience, allowing students to focus fully on their academic pursuits and participate in other campus and community activities.
Division II players are still interested in competitive matches and have a strong commitment to their sport. Coaches tend to focus more on overall development than on winning. This focus on comprehensive engagement means Division II schools are often more successful at helping student-athletes realize their full potential, acting as stepping stones for professional competition.
In a recent survey of Division II athletes, 95 percent said they would recommend a Division II experience to a prospective student. However, entrance is slightly more difficult than Division I, and fewer partial scholarships are readily available.
There is sometimes a perception that Division II players don't have what it takes to compete at the Division I level, however, this idea is completely false and unwarranted. You may not be the star on campus, but behind the scenes, a more balanced approach will better prepare you for the real world and, indeed, professional sport.
If you don't like the purely athletic focus inherent to Division I competition, have been recruited by at least some colleges, and like the idea of being better prepared for real-world challenges, Division II may be your best fit.
Sparks can help you locate Division II schools, understand Division II requirements, and register as a potential NCAA recruitable athlete.
Division III
Division III schools represent 450 colleges and universities throughout the country and more than 190,000 student-athletes. Division III players share many commonalities with the more visible scholarship athletes in Divisions I and II; they practice just as hard, are just as committed, compete to win, learn valuable lessons about teamwork, discipline and leadership, and develop qualities such as humility and resilience.
Division III athletes are driven more by excellence and love of the game than financial reward. And because coaches are under less pressure to win at all costs, student-athletes are more likely to receive a solid education. Thus, it can be said that Division III schools outperform the other divisions on a holistic level.
Indeed, the student aspect of the college experience is fully integrated, allowing student-athletes to focus on academic and co-curricular activities as much as athletics. Many are active in study abroad, theatre, peer mentoring, even research. Participation in intercollegiate athletics has resulted in alumni who excel in the real world as business leaders, lawyers, medical researchers, theatre directors, teachers and more.
For studious athletes, Division III offers the best compromise. Less travel and practice times foster increased success rates in the classroom and better integration with non-athletes.
If a solid education is your priority, registering as an athlete for Division III schools may be your best bet. If you are not overly interested in scholarship money, you prefer to avoid media attention, and are not sure if you want to become a professional athlete, Division III is an attractive option.
NAIA and Junior College
There are a multitude of other options for student-athletes, specifically Junior College, NAIA, Community or City College, which provide opportunities to compete with more autonomy, and fewer rules, than is afforded by the NCAA.
Two-year options offered by Junior Colleges, for example, are often a smarter choice for ice hockey athletes who want to build their academic and athletic resumes, and transfer into their sport at larger institutions later on. Naturally this is easier for athletes who enter Junior College as an NCAA qualifier.
The most common reasons for choosing NAIA competition cited by NAIA institutions that sponsor athletics are: to advance the mission of the institution, to enhance campus life, to drive enrollment, to build people of character, and to participate in quality competition at a reasonable cost. Closer relationships between athletes and coaches also prove invaluable during times of crisis.
The NAIA offers four-year academic degrees with opportunities for athletic competition. Like Junior Colleges, eligibility requirements are more flexible, and rules are more relaxed. If you're concerned about maintaining test scores or your GPA, for example, NAIA schools may be the right fit for you. In fact, the leniency offered by the NAIA can even result in better athletes than those competing in the NCAA.
There are a number of reasons why student-athletes may choose NAIA schools outside of more lenient regulations including academic or financial obstacles to entrance at NCAA universities. Taken together, the athletic environment is often varied at NAIA schools, so careful research is necessary in order to determine fit.
The essential thing to keep in mind is that athletic scholarships, and the NCAA, are not necessarily the 'holy grail' of college athletics. There are many valid options that fall outside the norm, which doesn't make the experience any less valuable, only different. The most important thing is that you like the athletic program and school; the governing body then becomes a secondary consideration.
Every student, and every athlete, is unique. Sparks will help you determine which schools will offer you the best overall experience according to your individual characteristics, objectives, and long term goals. In the end, the most important metric for student-athletes is graduation.
Q. Is Sparks a recruiting service?
A. No. Recruiting services typically market players to coaches and utilize social media profiles to do so. We believe that approach falls short. Our clients receive highly individualized planning and attention, whereas the web based approach taken by most recruiting services tends to group student-athletes into generalized categories.
Moreover, some recruiting agencies try to sell their services by saying they are "scouting" for college coaches who've never asked to be represented. In reality, most college coaches do not give much weight to emailed 'scouting reports' by recruiting services. Outdated statistics, algorithms and unrealistic expectations may also be used to generate leads and recommendations.
Plus, acting as an intermediary does not foster self-efficacy, which plays a critical role in making good first impressions with coaches, and ultimately determines how student-athletes approach goals, challenges and objectives.
Sparks arms its clients with knowledge, reliable information, and the tools needed to negotiate the recruiting process on their own terms, and with realistic expectations.
Our comprehensive approach is influenced by the talent of our entire team, which includes former Ivy league athletes and coaches, researchers, psychologists and athletic admissions specialists. Thus, we do not simply match athletes with ex-coaches within the same sport. Rather, we look at the totality of the student-athlete experience, and help our clients prioritize successful long-term outcomes over short-term gains.
In fact, our proprietary process has enabled us to sustain upwards of 90 percent success rates for our clients' first choice schools, but more importantly provide better college experiences for many undergraduates, athletic or not.
For more information, get in touch with Sparks today!
*Perceptions and reality via Inside Higher Ed