Recruiting and Team Culture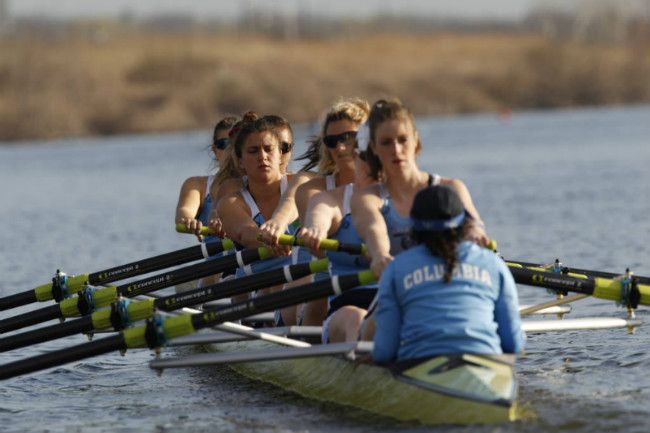 by Libby Peters
Team culture is inarguably one of the most important elements of a successful rowing program. As a coach, it's great to have a handful of super-talented, highly motivated athletes, but if those individuals don't have a similar set of priorities, values and goals, they will fall short of their potential.
Although team culture can vary greatly from one boathouse to another, all successful programs have an underlying team culture that sets priorities and expectations, guides attitudes and behavior on and off the water, and ultimately has a tangible impact on the performance of the team. Finding the "right" culture is a very important consideration for any young person who hopes to make rowing a meaningful part of his or her college experience.
So what do I mean by team culture? It is more than just a set of rules passed down from the coach to the athletes, or the number of hours a week that the team practices. Think about it as the collective "character" of the team. Just as your character is something that helps guide you when you have to make a tough decision in life, team culture at the heart of everything that the team does.
When I was a college coach and recruiter at Columbia University, it was not lost on me that a huge draw for our recruits was New York City, and we valued the exuberant, ambitious, independent and fun-loving nature of our athletes. In the recruiting process we were looking for that special kind of athlete who, at their core, loved the sport of rowing so much that all of those traits would only add to their commitment to be the best athletes, teammates and competitors they could be on the water- not detract from it.
As a college athlete, you will be spending a lot of time with your teammates. Just as college coaches will be looking very carefully at you to see how you would fit within their culture, you should be equally as discerning in figuring out what that culture is and what it means for you. Before you start looking at programs, I cannot emphasize enough how important it is to look within yourself and ask yourself what motivates you to do this crazy sport in the first place.
This kind of self-reflection that is at the heart of everything we do at Sparks Consulting. So ask yourself, how big of a priority do I want rowing to be in my life? What goals do I have for myself as a student-athlete? Do I like big, loud, high-energy environments, or do I prefer a small, calm environment in which to train? What is more important to me- that I win as much as possible, or that I am challenged as much as possible in the pursuit of winning? What kind of coaching style do I prefer? When you figure out what motivates you, you will figure out the ideal culture for you.
Keep in mind that a highly competitive, highly successful program is not incompatible with a highly supportive, well-balanced environment. One legendary rowing coach who I always look to as an example of leadership in our sport tells his athletes every year: "I want you to be passionate about this, but not obsessed. You need balance in your life. Family first, school second, rowing third." This coach has created one of the most dominant DI rowing programs in the country, yet he rarely talks about winning.
As you are looking at different programs and trying to get a handle on what the team culture is like at a specific school, pay attention to what people do, not just way they say. In rowing, as in life, that is what really matters. Happy college searching!