Unofficial Visits in Rowing: Test-Driving Your Future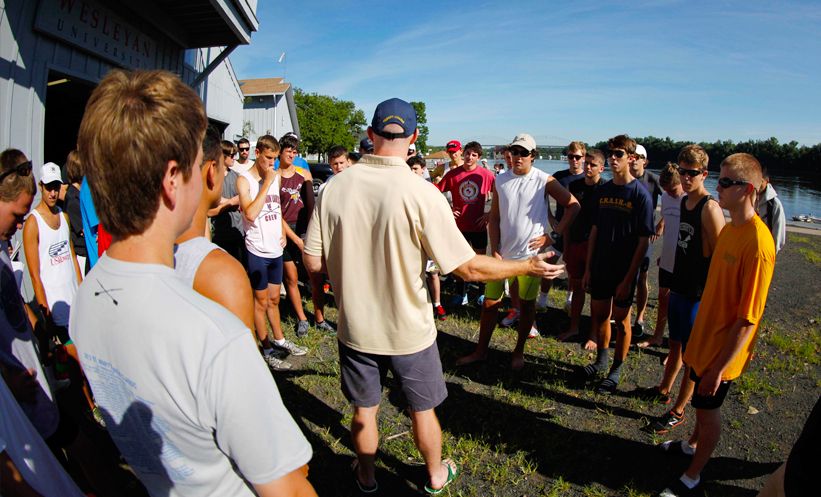 Lee just turned 16 and is ready for her first car. She finished Driver's Ed, nailed her DMV tests, and has a bank account padded by summers of lifeguarding and landscaping. Lee knows the name Mercedes is well-established and respected, and her coolest friend's mom had one. She can't afford a new one but assures her parents the white one at the used car dealership is the one for her. Just one year later, after her bank account and her parents' patience have been exhausted by expensive repairs, the whole family is wondering why their search was so narrow and why they didn't look at other options before buying.
Too many recruits take the "Mercedes" similar approach to selecting their college. A name stuck out, a family member went there, or a high school counselor gave a list, and many high schoolers make the mistake of not exploring other options that might be a better fit..
In-person impressions and gut feelings can completely change the direction of a college search, shattering preconceived notions or confirming lifelong dreams. By prioritizing unofficial visits, prospective collegiate rowers can get a look under the hood of the schools and programs they are interested in to ensure it's right fit for them.
The "unofficial visit" is a lackluster name for an event that has become extremely important in the recruiting process, and it is very different from the all-expenses-paid "official visits" that occur during a senior year. Both types of visits are heavily regulated, so it's important to know what you can and can't expect from the schools and coaches. In this article, we'll cover the details of an unofficial visit.
The main points to know about unofficial visits are:
On unofficial visits, recruits can:
Make an unofficial visit at any time, in any high school year (except in NCAA-mandated recruiting dead periods).
Stay with a current team member on campus.
Receive tickets to a home sporting event from the coach for themselves and their parents.
Go to classes, practices, and races with the team and coaches.
On unofficial visits, recruits cannot:
Have any travel to campus paid for.
Have any meals, hotels, or entertainment paid for.
Do any physical tryouts with the team or coaches.
These rules help emphasize that unofficial visits should be self-motivated and that recruits should take ownership of their research. This early "test-drive" is the prerogative of the recruit and their family, not the school or coach.
Many schools put on big "Junior Day" events, when they invite a large group of prospective recruits to check the school out all at once. Others will schedule unofficial visits on a case-by-case basis whenever the recruit is able to schedule it.
Communicate with the Coaches
Clear, frequent communication with coaches is key throughout the recruiting process and especially when scheduling official visits. Ideally the coach will be involved in your scheduling, but no matter the circumstances recruits should give coaches at least 2 weeks notice before they arrive.
For freshmen and sophomores that really want to get ahead of the game and make unofficial visits, you can use your high school or club coach as a liaison to schedule with the college coaches (the NCAA prohibits coaches from communicating with recruits or their parents before junior year). Showing up unannounced is a guaranteed way to get less information out of a visit; that's like taking a test-drive in reverse with the emergency brake on the whole time.
By planning ahead of time you can get a whole lot more than just a campus tour and a five-minute conversation with a coach. Early notice can help get recruits connected with student-athletes, professors, and admissions and financial aid representatives. You might be able to see practices, competitions, classes, and community events. Inquiring about these opportunities not only increases the chances that recruit will get a well-rounded view of life at that college, but also shows the coach that the recruit is serious and thorough.
The recruiting process is in a constant state of acceleration. Both coaches and recruits are doing their best to make decisions as early as possible, but appropriate due diligence is still the responsibility of the recruit. Skipping unofficial visits leaves recruits susceptible to misinformation, confusion, and ending up with four years in a lemon of a school that they wish they could trade in. By asking more questions and making a few visits, prospective student-athletes greatly increase their chances of finding the college that best fits them.
- Nate Rooks