East Tennessee Rowing Summer Camp
Training
Louisville, Tennessee
37777
Camp Details
Experienced Rowers
The Summer Rowing season at East Tennessee Rowing is eight weeks long. It is an excellent opportunity for youth athletes seeking to take it to the next level while school is out and the days are long. This program is open to experienced junior rowers, with at least one season of experience. All athletes who participate in this season should be prepared to pursue an ambitious Two-A-Day training schedule in a competitive environment. New rowers that are looking to get started during the summer should check out our Novice Summer Camps.

The Summer Season involves multiple training sessions conducted each day this is great time for rowers to increase sweep rowing skill and conditioning.

Training will take place on Fort Loudoun Lake with strength and conditioning at Watt Street. With a focus on these seven unique training disciplines: strength/conditioning; mental conditioning; nutrition; race preparation; ergometer performance; athletic body management and boat moving skills.
Races
ETRowing plans to compete in the U19 and U17 events and attend the college fair, for those eligible, at the Independence Day Regatta to gain valuable race experience.
All summer events are considered Select events and all regatta, transportation, and accommodations expenses will be split evenly between those attending.
Learn To Row - Novice Rowers
Summer is the perfect opportunity to come out and give rowing a try!
These week-long co-ed camps are an introduction to the sport of rowing during June and July.

Most of our current rowers have never even seen rowing before they came to one of our Summer Camps.

Campers must be 12-17 years old, and do not need to know anything about rowing to participate.

Campers are grouped each session by age, size, and skill level, so returning campers from previous sessions will continue to develop throughout the summer. We will begin on land with the basic movements, terminology, safety information, and how to handle the equipment. The rest of the week will be spent on the water learning how to row.

Training is conducted at our boathouse on Fort Loudoun Lake

Each session is capped at 16 campers to ensure personal attention and skill development at the rower's own pace, so space is limited. Walk-up registration is available if seats go unfilled.

These classes are outdoor and are dependent on the weather. Conditions can feel very different on the water than on land, so dressing in layers is useful. Once we start on the water we row rain or shine, so be prepared. Wear clothing that is comfortable for exercising, and fit close to the body (so it won't get caught in the seat/slide). Footwear should have rubber bottoms and always bring a water bottle. It is also a great idea to bring sunscreen, towel, hat, water bottle, and snacks if needed.
PREREQUISITES:
As the camper needs to be able to work with the equipment which can be heavy and cumbersome. We ask new rowers to be able to lift 30 pounds over their head, as some of our equipment weighs just over 200 pounds as they will be required to carrying the boats down to the water.

Campers must know how to swim. If you cannot swim, you probably shouldn't be on the water rowing.
Sparks Camp and College Wizard
Want a camp list and to better understand your college possibilities?
Our wizard is fast and free. It's designed to help you identify college possibilities and a list of camps to go with them.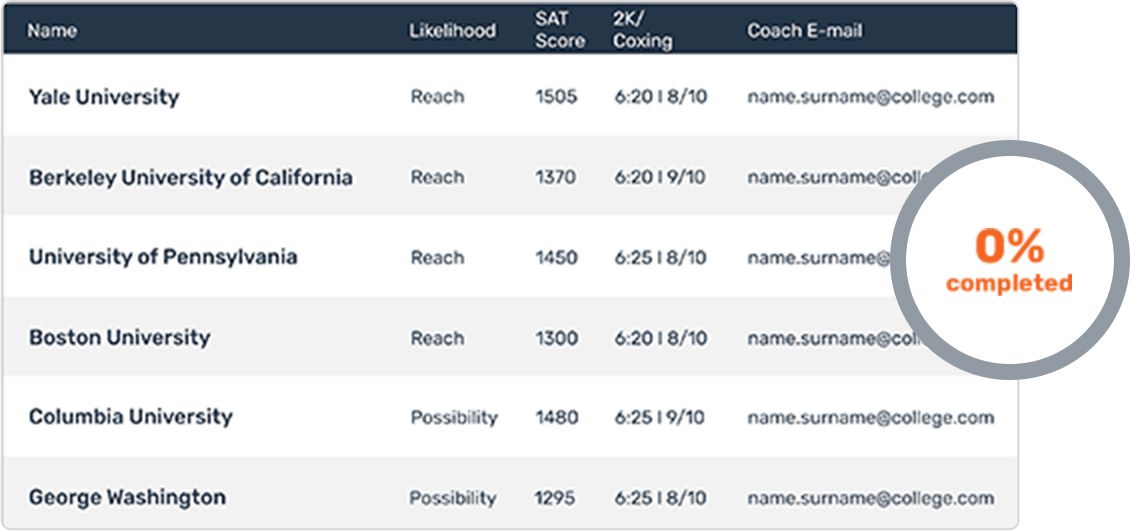 Start Wizard
Meet Nate
Counseling Associate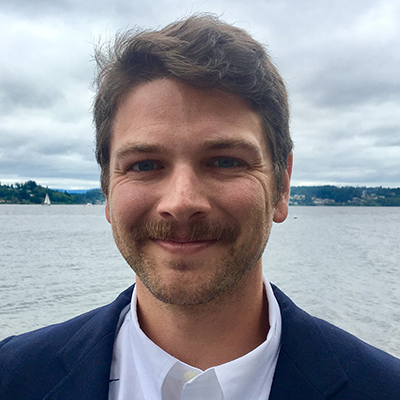 Nate holds a B.A. from Stanford University and has worked with Sparks since 2015. Prior to his time at Sparks, Nate spent seven years in at Stanford coaching and recruiting for the women's rowing program. During that time, he also represented the US, rowing on the Under 23 National Team. Nate's extensive knowledge of the rowing recruiting process enables him to better advise parents and students at every step.