New Orleans Rowing Club Summer Camp
Training
New Orleans, Louisiana
70122
Camp Details
New Orleans Rowing Club's (NORC) summer camps are a great experience for both beginner and advanced high school (junior) rowers. The camps are designed to teach and improve fundamental rowing technique, mental aspects of racing & training, and overall strength & flexibility. Rowers will gain experience in both sculling and sweep boats, including the eight, four, quad, double, and single. All boys and girls entering 7th – 12th grades with an interest in joining the winning tradition of NORC are welcome.
The camp will be held at one of the most beautiful rowing venues in the south, located on the calm waters of Bayou St. John. Specifically, our boathouse is located behind the Vista Shores Assisted Living Facility, located at 5958 St. Bernard Avenue.
Learn to Row:
LTR camp is a 3-day introduction to the sport of rowing, specifically the practice of sculling. All participants will
learn the fundamentals of proper rowing technique, form and terminology. Fees include (1) NORC T-Shirt. Upon successful completion of the LTR camp, athletes will be eligible to participate in the Summer training camp or Fall rowing season.
Summer Training:
The Summer Training Camp is a 6-week program that includes (2) on-water practices and (1) off-water strength and conditioning
practice per week. During the program, both LTR graduates and returning athletes will continue developing sculling and sweep
rowing skills. Additionally, athletes will focus on strength and conditioning to prepare for both the summer racing camp and fall rowing
season. Fees include (1) NORC training tank top
Racing Camp:
Summer Racing is an intensive 2-week training camp that includes (9) on-water practices, (2) off-water strength and conditioning practices, and travel to the Halifax Summer Regatta in Daytona Beach, Florida. The regatta is against other competitive teams from the SE Region. In order to qualify for the camp, all participants must have at least (1) full season of rowing experience with NORC or other rowing club (this includes the spring, fall or summer seasons). Participants will focus on high performance training, video analysis, and race preparation. Fees include regatta entry fees, boat rental, travel, and athlete accommodations in Daytona Beach, FL. Fees do not include the USRowing membership fees ($5-$10 - required for racing), food costs associated with travel, or the required racing uniform - NORC uni-suit or NORC racing tank top. All uniforms must be ordered by June 20th to ensure timely delivery.
Sparks Camp and College Wizard
Want a camp list and to better understand your college possibilities?
Our wizard is fast and free. It's designed to help you identify college possibilities and a list of camps to go with them.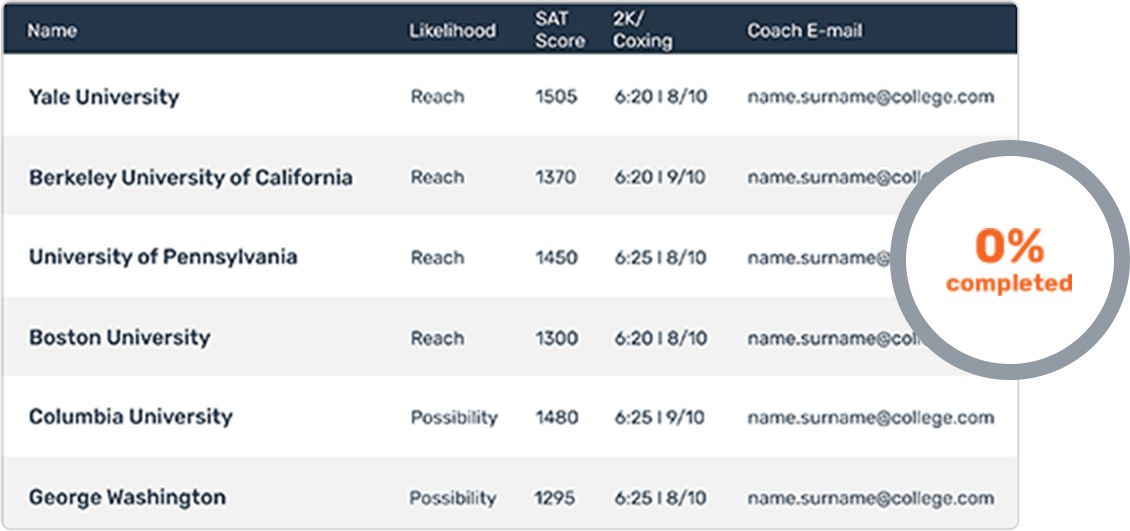 Start Wizard
Meet Vera
Coxswain Coaching Associate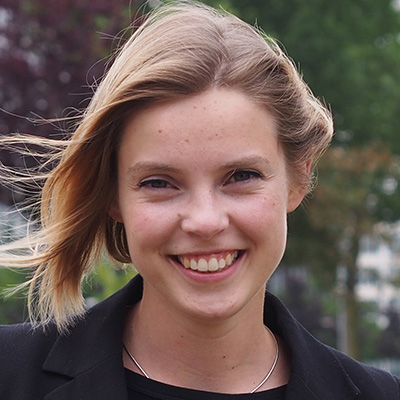 Vera is an elite level Dutch coxswain. She helped build portions of the self-assessment mechanisms utilized in the Sparks coxswain curriculum. She holds a Bachelor of Science in Industrial Design and is completing a Masters in Marine Technology from Delft University of Technology. She also holds a C2 level in Cambridge English.