Pittsford Crew Summer Camp
Training
Pittsford, New York
14534
Camp Details
Learn to Row (LTR)
Sessions: 4 two-week sessions. There are AM and PM offerings during each session.
Location: All classes are held at the Pittsford Crew rowing facility.
​
​LTR Level 1
Learn to Row is open to all middle school and high school students who want to learn about the sport of rowing. During the two-week session, adolescents who are new to sweep rowing (one oar per rower) learn safety procedures and rowing techniques by starting in the Pittsford Indoor Rowing Center (PIRC). This unique facility offers a safe environment in which they can quickly learn the basic techniques, and then quickly progress to rowing on the canal.
LTR Level 2
Athletes who participated in Level 1 but have not continued in a competitive program can enroll in a Learn to Row Level 2 session. In Level 2, rowing skills are expanded with a focus on the more technical aspects of rowing.
Learn to Scull (LTS)
Sessions: 3 two-week sessions. There are Level 1 and Level 2 offerings during each session.
Location: All classes are held at the Pittsford Crew rowing facility.

Sculling, rowing with one oar in each hand in a one, two, or four person boat, is the ideal way for younger adolescents to begin rowing. Sculling provides a symmetrical workout as beginning rowers learn about boat balance, power distribution, and the sense of how to move a boat through the water.

​LTS Level 1
This is an introduction to the basics of sculling. New scullers will become familiar with body motions and the proper technique of sculling/rowing. Boat types and boat parts will be learned along with boat and water safety. New Scullers will progress (at a safe and comfortable speed) from large boats to smaller sculling boats.
LTS Level 2
This level is for Scullers who have completed Level 1 sculling and have advanced on to the point of being comfortable and skilled to manage and maneuver a single with confidence. Continuation of technique along with fitness will be developed at this level.
Note:
Our goal at Pittsford Crew is Safety First, following by fostering a new love for rowing. LTS will allow new rowers to progress at a speed that is comfortable and enjoyable for them. Repetition of Level 1 sculling may be required to make the experience enjoyable for new scullers.
Pittsford Crew Summer Competitive Rowing
This program is designed to raise the competitive level of its participants through intense specialized training and drilling with the focus on technique and racing skills. Athletes may see an improvement in their 2k erg score, but it should be noted that this program is geared toward boat-speed through technical development. Therefore ergs will be used sparingly and priority will be given to the quality and quantity of on the water strokes taken.

We may incorporate small boat rowing/sculling, when deemed suitable for practice or racing. We will also be incorporating the use of video analysis to evaluate athlete performance on the water and provide visual feedback for athlete improvement.
​
This is a great opportunity to improve technique, gain racing experience through intense competition, foster friendships with rowers from other clubs, and have fun.
Sparks Camp and College Wizard
Want a camp list and to better understand your college possibilities?
Our wizard is fast and free. It's designed to help you identify college possibilities and a list of camps to go with them.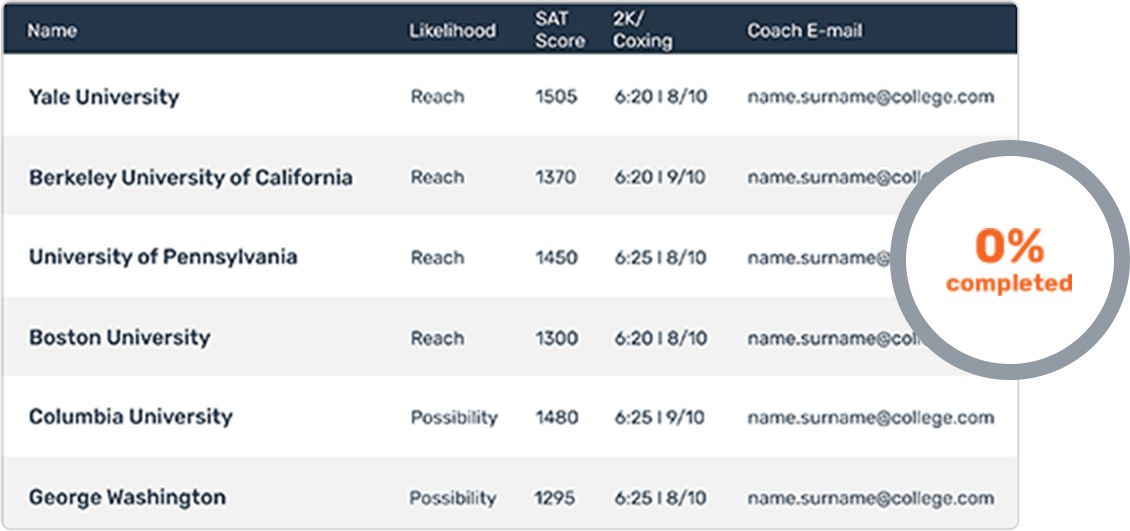 Start Wizard
Meet Hadzo
Counseling Associate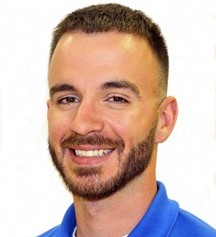 Hadzo ("Hodge") has been with Sparks in 2019. He holds a bachelors and masters degree in accounting from Oklahoma City University and serves as head coach of their NAIA Division I rowing program.