Washtenaw Rowing Center Summer Camp
Training
Ann Arbor, MI, Michigan
48105
Camp Details
Summer Middle School Rowing Programs
Learn to Row Camps: Monday- Friday 2 - 3:30pm
Level 1 and Level 2
Middle School Develpoment Team: Monday - Friday 4-5:30pm
For Children who have compleated the Level 1 and 2 learn to Rows
High School Sculling/Sweep Development Camp
WRC's High School Sculling/Sweep Development Camp is recommended for high school rowers who have completed between one and four seasons of rowing and who want to use the summer to improve their on-the-water speed.
The camp provides a strong emphasis on all aspects of technique combined with competitive training sessions where rowers apply technical improvements and sharpen their racing skills.
You will be given the option to row in fours, eights, quads and octuples. The latter two will allow you to learn the fundamentals of sculling on a stable platform. You will then be ready to transition into smaller boats once the camp is finished.
Overview
Two week camp

Schedule: Mon-Fri, 4pm to 6pm

Open to all high school rowers with at least one season of experience
U19/U17 Henley Sculling and Sweep Camp
WRC's U19/U17 Henley training group is looking for motivated and hard working high school athletes who are committed to high level training and racing for 5 weeks of the summer. This is the next step for any athlete aspiring to make significant speed gains throughout the summer period. Sweep and Sculling boats will be formed dependent on accepted applications. U19/U17 athletes will be training alongside the U23 group at certain points throughout the summer, exposing them to the next level of racing.
So far, we have had athletes from the following rowing programs attend: Long Beach (California), Northville, Forest Hills Central, Saline, Skyline, Pioneer, Fox Chapel, Dexter, Detroit Country Day, Parkersburg South and Huron.
All applications will be considered, but the following time standards are expected over 2000m:
If you turn 16 during the year of competition (or younger) you are a U17
If you turn 17 or 18 during the year of competition, you are a U19
If you turn 19, 20, 21 or 22 during the year of competition, you are a U23, please go to our separate training group page here for more information.
U19 Women, 7.50 or quicker
U17 Women, 8.00 or quicker
U19 Men, 7.00 or quicker
U17 Men, 7.10 or quicker
If your goal is to scull at Canadian Henley, you must have at least two seasons worth of sculling experience and be able to single scull. This includes the ability to take the boat down to the water on your own and complete a flip test.
Athletes will train in a competitive race preparation environment. The training plan and technical focuses will be provided by coach Kit Bennett (Junior National Team Coach, University of Michigan Assistant and Head Coach at Skyline).
Overview
4 weeks training

Race at MCI regatta in Ann Arbor (usually the third Saturday in July)

One week trip to Canadian Henley

Mon-Fri, two practice sessions each day (Monday through Thursday), one session Friday

Open to all U19/U17 eligible athletes, both sweep rowers and scullers

Practices Monday through Thursday run from 7am to 1115am

Practice Friday runs from 630am to 830am (3 x 2k with U23 group)
Cost
Includes: accommodation at Henley, travel to Henley, coaching and training fees, race entry fees, and racing gear. Athletes are expected to cover the cost of food during the week of Henley (all athletes will be taken to the supermarket at the beginning of the week). Families, going over basic recipes and easy to cook meals would be ideal prior to leaving for Henley.
Out of Town Athletes and Housing
If given a minimum of two month's notice, WRC can assist (but not guarantee) with finding accommodation with a local family. To be considered for a host family, the athlete must live at least 70 minutes away from Ann Arbor.
For context, housing of this nature, if provided by the university campus that we row out of , including 3 meals a day runs around $2000/athlete for the duration of the camp.
So if a local family does host you, we suggest a $500 stipend is given to the host family (NOT WRC).
Application Submission
We are limited to 24 athletes and 2 coxswains.
We will be accepting applications through the middle of April, but we recommend you complete your submission by early March. We had over 35 applications last year.
This camp is not for everyone, if your application is rejected, you will be given recommendations on where to improve and how to approach improvements, so you can re-apply the following year.
Athlete applications will be evaluated on major regatta results (regional championships, SRAAs, Canadian Nationals and Youth Nationals), erg score times, coach recommendations and video (if required).
Once an application is accepted, you will be notified via email and payment can be submitted via check
Sparks Camp and College Wizard
Want a camp list and to better understand your college possibilities?
Our wizard is fast and free. It's designed to help you identify college possibilities and a list of camps to go with them.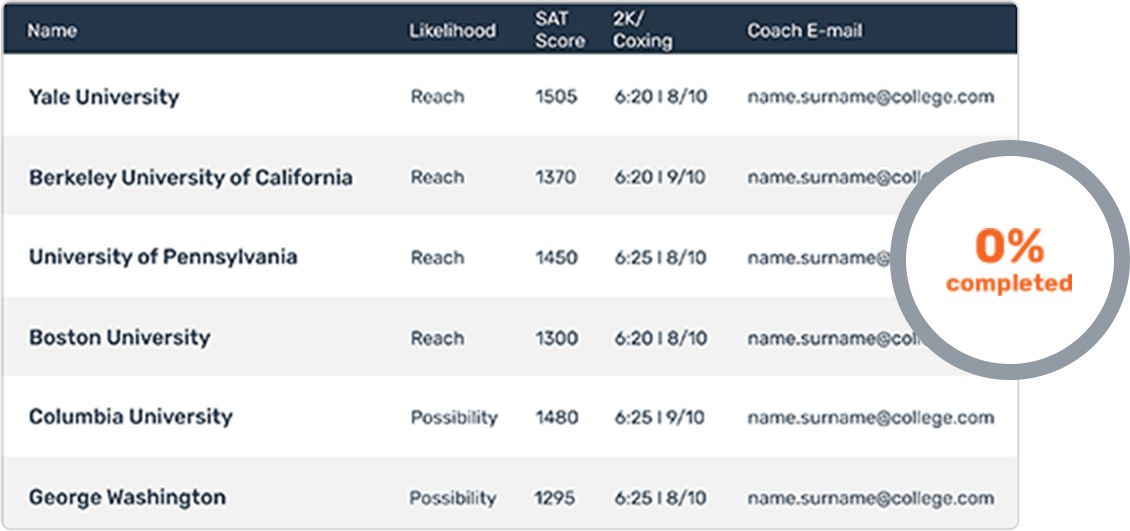 Start Wizard
Meet Nate
Counseling Associate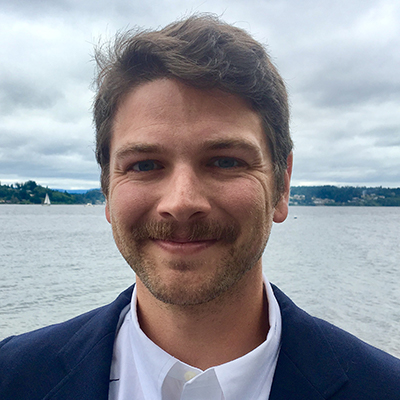 Nate holds a B.A. from Stanford University and has worked with Sparks since 2015. Prior to his time at Sparks, Nate spent seven years in at Stanford coaching and recruiting for the women's rowing program. During that time, he also represented the US, rowing on the Under 23 National Team. Nate's extensive knowledge of the rowing recruiting process enables him to better advise parents and students at every step.