Have a college list that takes rowing into account?
Our college wizard can you help you find your likelihood at any rowing college - even if you're fairly new to the sport!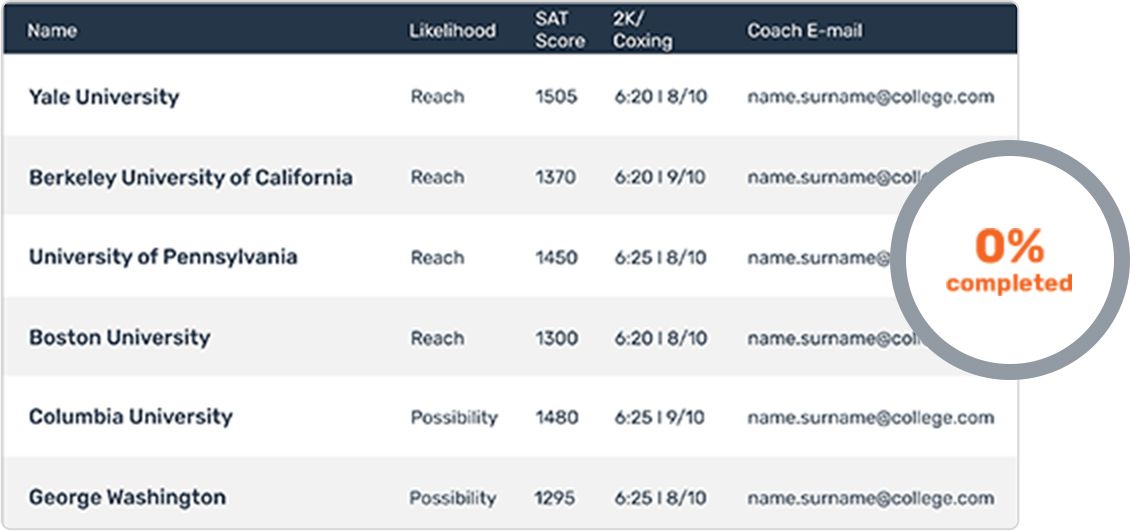 Meet Becca
Counseling Associate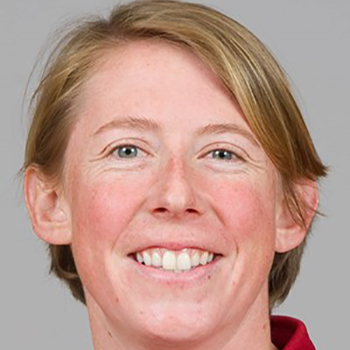 Becca coached rowing and recruited at Stanford University, Wellesley College, the University of Minnesota, and the University of California at Berkeley. She brings an incredible amount of knowledge about athletic admissions processes from Division III to large state and highly selective private Division I institutions.
Undergraduate Population:
4,745
$16,967
In-state, Off Campus
$3,785
Majors and Degrees
Bachelors
Business, Management, Marketing, and Related Support Services
Accounting Technology/Technician and Bookkeeping
0
Business Administration and Management, General
0
Casino Management
0
General Merchandising, Sales, and Related Marketing Operations, Other
0
Hospitality Administration/Management, General
0
Hotel, Motel, and Restaurant Management
0
Hotel/Motel Administration/Management
0
Logistics, Materials, and Supply Chain Management
0
Resort Management
0
Tourism and Travel Services Management
0
Tourism and Travel Services Marketing Operations
0
Computer and Information Sciences and Support Services
Computer and Information Sciences, General
0
Computer Systems Networking and Telecommunications
0
Information Science/Studies
0
Education
Teacher Education and Professional Development, Specific Levels and Methods, Other
0
Engineering Technology and Engineering-Related Fields
Electromechanical Technology/Electromechanical Engineering Technology
0
Mechanical Engineering Related Technologies/Technicians, Other
0
Nanotechnology
0
Family and Consumer Sciences/Human Sciences
Child Care and Support Services Management
0
Foods, Nutrition, and Related Services, Other
0
Human Development, Family Studies, and Related Services, Other
0
Health Professions and Related Programs
Dietetic Technician
0
Substance Abuse/Addiction Counseling
0
Homeland Security, Law Enforcement, Firefighting and Related Protective Services
Criminal Justice/Law Enforcement Administration
0
Crisis/Emergency/Disaster Management
0
Fire Services Administration
0
Legal Professions and Studies
Legal Assistant/Paralegal
0
Liberal Arts and Sciences, General Studies and Humanities
Humanities/Humanistic Studies
0
Liberal Arts and Sciences, General Studies and Humanities, Other
0
Liberal Arts and Sciences/Liberal Studies
0
Mathematics and Statistics
Mathematics, Other
0
Mechanic and Repair Technologies/Technicians
Avionics Maintenance Technology/Technician
0
Personal and Culinary Services
Culinary Arts/Chef Training
0
Public Administration and Social Service Professions
Community Organization and Advocacy
0
Human Services, General
0
Public Administration and Social Service Professions, Other
0
Science Technologies/Technicians
Science Technologies/Technicians, Other
0
Transportation and Materials Moving
Air Traffic Controller
0
Transportation and Materials Moving, Other
0
Visual and Performing Arts
Drama and Dramatics/Theatre Arts, General
0
Music Management
0
Music Performance, General
0
What Sparks is About