Dutch Race Coxing Program
To be clear, coxswains will cox large boats; however as you'll read below, the role of the coxswain differs in Holland and small boats are a part of being a Dutch coxswain insofar as managing workouts.

An International Challenge For Coxswains
Coxing is about perspective.
Self-awareness is a huge advantage in coxing and powers a structured approach to improving one's coxing abilities.
Sparks teams with three-time Dutch Olympic coxswain Peter Weirsum and his rowing club, Skoll, in Amsterdam. Coxswains will have a specialized program during their two weeks in Holland and cox at the NSRF-SLOT regatta.
It's All About Awareness.
Going abroad to do something you're passionate about is different than merely going abroad. The coxswain job is different in different countries, yet the basics of coxing and the sport stay the same.
You'll engage in a coxswain coaching session and water session each day on the Amstel river - which runs through Amsterdam and contains centuries old bridges, barges, and a number of rowing shells. Coxswain coaching focuses on building self awareness and evaluation skills to help coxswains improve long after camp ends.
The basics stay the same, though the different setting offers coxswains perspective necessary to achieve far greater self-awareness. Beyond that, there's ample opportunity to compare notes amongst campers and with Dutch coxswains.
At Sparks, we facilitate connection and guidance to allow coxswains to see their potential as athletes, students, and human beings.
Who May Apply
This program is designed for athletes who possess a highly competitive drive and passion for coxing. All students who wish to apply for the limited number of positions must by necessity be more mature in their daily comportment and decision-making than the average high school athlete.
Maturity and thoughtfulness are – specifically – a requirement to find enjoyment here. Students will be required to submit a short initial application and a deposit that is put toward tuition, if the student is accepted. After that, students will be asked to interview via video chat with a Sparks staff member. Click the registration tab to apply.
If you have questions, we're happy to speak further.
Dutch Race Coxing Program
Peter Wiersum
Men's Olympic Coxswain, Dutch National Team
Peter and the Dutch 8+ won bronze in the 2015 World Championships, ahead of the US Men and in a qualifying slot for the 2016 Olympic Games in Rio. This will be Peter's third Olympiad after '08 in Beijing and '12 in London. Peter coaches juniors and coxswains in the Netherlands, (and for whatever reason found it beneficial to translate some of Marcus McElhenney's work for Dutch coxswains!). He is a coxswain with a level of racing experience that less than five coxswains on the planet have enjoyed.
---
Jan-Willem van der Wal
Dutch National Rowing Federation Talent Management and Development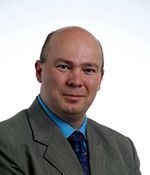 Jan-Willem directs in-country program operations via TopRow B.V. — a one of a kind rowing center in southern Amsterdam. He has held various roles with the Dutch National Rowing Federation — most recently managing their U23 program. He has also coached with the Dutch national team in addition to ASR Nereus and DSRV Laga. He will manage in-country logistics and operations for the program.
---
Diederik de Boorder
Fmr. Coach, Dutch Senior & Junior Natl. Team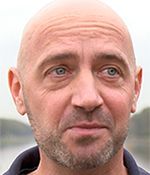 Diederik served as head coach for the Dutch juniors from 2007 to 2013. Prior to that he spent a year in China working with the Chinese rowing federation. Prior to that he served as a national team coach with the Dutch senior team from 2000-2004. Prior to that he worked to develop the sport in Guatemala and Indonesia. He runs his own business Boundless Boorder, which deals with general high performance coaching and is also a lecturer in coaching and high performance at the University of Rotterdam.
---
Vera Terlouw
Coxswain, Dutch Development Program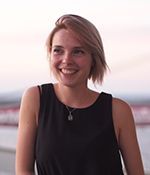 Vera Terlouw is a Dutch native and national team hopeful. She hails from one of the most successful countries in our sport. Her coxing experience includes Henley and much of the European circuit with Dutch development and elite level crews. She was attracted to Sparks given her interest in coxing education whereby she has coached coxswains and developed coxswain selection procedures for multiple clubs in Holland. She is an engineer by training and is interested in fluid dynamics. We're excited to bring an international perspective into a game that can suffer from local bias.
---
Dutch Race Coxing Program
Who: Experienced athletes aged 14-18 who can demonstrate high maturity.
When: June 17 - 29, 2019
Size: The program is selective; 4 or fewer coxswains make the trip per year.
Cost: $4,295
Where: The Bosbaan in Amstelveen and Skøll RV on the Amstel on the outskirts of southern Amsterdam. Students will be housed together at the IBIS Budget Hotel in Amsterdam.
Questions: Email international@sparksconsult.com
Apply: Applications will be available early November. If you have any questions, please send us an email.
Supervision: The small program allows for close overwatch, but just as small boats require an ability to train independently - the program requires participants to be able to act on their own at times.
Dutch Race Coxing Program
Sparks Dutch Race Coxing Admissions Process:
Step 1: Submit the intial program application.
Step 2: Make the full program tuition deposit; we will accept the deposit to hold your place pending a positive admissions review.
Step 3: Write a 250 word essay discussing a meaningful experience and what it taught you. The experience does not have to be rowing related. We are interested in your ability to support yourself and others, your thoughtfulness, and your ability to work in community to overcome challenge. The essay will be e-mailed to the Holland Program Director.
Step 4: Video conference with the Holland Program Director
Our programming is open to all regardless of skill. More important to us is your ability to live, train, and support others in a community committed to utilizing challenge for personal growth. This is unlike a traditional training camp in that objectives for the community are just as important as individual training objectives. Personal improvements in skill are a byproduct of a larger process meant to allow athletes to confront challenge more effectively.
---
Jun 17 2019 - Jun 29 2019
Dutch Race Coxing Program Tuition Deposit
Good Availability
OPEN
---
Dutch Race Coxing Program
INTERNATIONAL COXSWAIN CAMP