Dutch Race Coxing Program

An Intensive, International Challenge for Coxswains
A small, intense cohort of 6 coxswains or less, a dedicated coach, and "rented" athletes that enable you to intensively practice water-skills as you wind through Amsterdam on the Amstel for 2 weeks prior to coxing racing shells at the NSFR-SLOT regatta - this is the top-end of our coxswain camps.
The program is coached by a high-performance coxswain and supervised by a 3-time Olympic coxswain. The only limit to your learning will be your own ability to process information at speed. Of course, there are distractions: you will partner with the Dutch Small Boat Racing Program to goto Van Gogh museum, ride bicycles along the Amstel, and of course, eat pancakes.
You can learn more about coxing in two weeks than some learn in two years, though much depends on your own thoughtfulness and ability to utilize the resources available to your advantage in a foreign country. Steering the Amstel is challenging, but the level of access and the opportunity to practice each day is unprecendented.
You'll engage in a coxswain coaching session and water session each day on the Amstel river - which runs through Amsterdam and contains centuries old bridges, barges, and a number of rowing shells. Coxswain coaching focuses on building self awareness and evaluation skills to help coxswains improve long after camp ends and is built on the Sparks coxing curriculum developed by multiple US and foreign Olympic and national team coxswains.
Determing if You're A Fit
A high degree of maturity, proactive thoughtfulness, and an adventurous spirit characterize successful Holland coxswain camp athletes.
Talent is relative: ultimately, it is the intensity of your desire to learn and develop self-awareness in a foreign environment in order to develop as a leader that will allow this program to be life-changing.
Finally, one hour of college counseling with any of our experienced team of former Olympians and Division I coaches (normally $400) is included upon completion of the program.
If you have questions, we're happy to speak further.
Click the bottom right corner to send us a message, or setup a time to talk below.
Dutch Race Coxing Program
Marcus McElhenney
Men's Olympic Coxswain, US National Team
Sparks Coxswain Director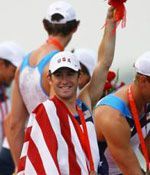 Marcus is a Philadelphia coxswain who's found victory on the Schuylkill and many places elsewhere. After a successful scholastic career in Philadelphia, he coxed the USA Men to three world championship titles and the Olympic Men's 8+ to a bronze at the 2008 Beijing Games. Marcus is an experienced junior coach and possesses a personal knowledge of many of the country's former US team members coaching on the junior and collegiate levels. Marcus holds a JD and "moonlights" in corporate litigation.
---
Peter Wiersum
Men's Olympic Coxswain, Dutch National Team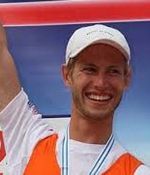 Peter and the Dutch 8+ won bronze in the 2015 World Championships, ahead of the US Men and in a qualifying slot for the 2016 Olympic Games in Rio. This will be Peter's third Olympiad after '08 in Beijing and '12 in London. Peter coaches juniors and coxswains in the Netherlands, (and for whatever reason found it beneficial to translate some of Marcus McElhenney's work for Dutch coxswains!). He is a coxswain with a level of racing experience that less than five coxswains on the planet have enjoyed.
---
Jan-Willem van der Wal
Dutch National Rowing Federation Talent Management and Development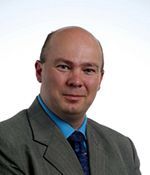 Jan-Willem directs in-country program operations via TopRow B.V. — a one of a kind rowing center in southern Amsterdam. He has held various roles with the Dutch National Rowing Federation — most recently managing their U23 program. He has also coached with the Dutch national team in addition to ASR Nereus and DSRV Laga. He will manage in-country logistics and operations for the program.
---
Diederik de Boorder
Fmr. Coach, Dutch Senior & Junior Natl. Team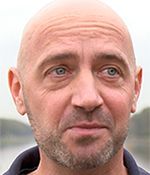 Diederik served as head coach for the Dutch juniors from 2007 to 2013. Prior to that he spent a year in China working with the Chinese rowing federation. Prior to that he served as a national team coach with the Dutch senior team from 2000-2004. Prior to that he worked to develop the sport in Guatemala and Indonesia. He runs his own business Boundless Boorder, which deals with general high performance coaching and is also a lecturer in coaching and high performance at the University of Rotterdam.
---
Vera Terlouw
Coxswain, Dutch Development Program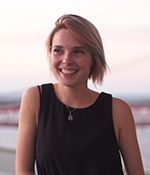 Vera Terlouw is a Dutch native and national team hopeful. She hails from one of the most successful countries in our sport. Her coxing experience includes Henley and much of the European circuit with Dutch development and elite level crews. She was attracted to Sparks given her interest in coxing education whereby she has coached coxswains and developed coxswain selection procedures for multiple clubs in Holland. She is an engineer by training and is interested in fluid dynamics. We're excited to bring an international perspective into a game that can suffer from local bias.
---
Dutch Race Coxing Program
Who: Experienced athletes aged 14-18 who can demonstrate high maturity.
When: June 22nd - July 5th, 2020
Size: The program is selective; 6 or fewer coxswains make the trip per year.
Cost: $4,295
Where: The Bosbaan in Amstelveen and Skøll RV on the Amstel on the outskirts of southern Amsterdam. Students will be housed together at the IBIS Budget Hotel in Amsterdam.
Questions: We'd be glad to speak with you; click on the live chat in the bottom right corner.
Apply: The program requires a writing sample and video interview after tution deposit for admission. At Sparks, we admit students for their ability to contribute to the community and see performance as a by-product.
Camp Forms: Camp Forms may be found on your dashboard within 6 weeks of camp.
Supervision: The small program allows for close overwatch, but just as small boats require an ability to train independently - the program requires participants to be able to act on their own at times.
Refunds and Cancellation: Refunds minus an $800 deposit (after acceptance to the program) are available until May 1. After May 1, refunds are not available. As a policy, we also reserve the right to cancel programming and issue a full refund up to 30 days prior to program start.

If you have questions, we're happy to speak further.

Click the bottom right corner to send us a message, or setup a time to talk below.
Dutch Race Coxing Program
Who May Apply
This program is designed for coxswains who possess a competitive drive and passion for coxing. All students who wish to apply for the limited number of positions must by necessity be more mature in their daily comportment and decision-making than the average high school athlete.
Maturity and thoughtfulness are – specifically – a requirement to find enjoyment here. The program requires a writing sample and video interview after tution deposit for admission. At Sparks, we admit students for their ability to contribute to the group and see performance as a by-product of healthy community.
Our programming is open to all regardless of skill. More important to us is your ability to live, train, and support others in a community committed to utilizing challenge for personal growth. This is unlike a traditional training camp in that objectives for personal and leadership growth are as important as technical progress. Successful completion of the program yields both self-awareness and corresponding leadership growth as well as highly increased technical ability.
Sparks Dutch Race Coxing Admissions Process
Step 1: Submit the intial program application.
Step 2: Make the full program tuition deposit; we will accept the deposit to hold your place pending a positive admissions review.
Step 3: Write a 250 word essay discussing a meaningful experience and what it taught you. The experience does not have to be rowing related. We are interested in your ability to support yourself and others, your thoughtfulness, and your ability to work in community to overcome challenge. The essay will be e-mailed to the Holland Program Director.
Step 4: Video conference with the Holland Program Director
---
Jun 22 2020 - Jul 05 2020
---
Dutch Race Coxing Program
You'll land at the airport in Amsterdam and meet our program director as well as some of your fellow coxswains. There will be rowers to meet as well. This program occurs in conjunction with the small boat racing program we also run, though the programs run out of different boathouses with different training objectives.
After the group comes together, we'll undergo "bike school" - and you'll learn how to navigate our small piece of Amsterdam by bicycle. You'll meet your coaches and your Dutch rowers, who will no doubt become acquaintences if not friends. We'll orient to the Amstel and steering on Dutch water prior to moving to more technical coxing work.
Most days will involve a coxswain coaching session and a water session with your dedicated athletes. Along the way, the group will also visit museums and ride their bicycles along the shore of the Amstel.
You will be challenged to reflect on your experiences such as to crystallize what you're getting out them and to help you move forward in getting more.
Finally, we'll end the program by racing at the NSFR-SLOT regatta and you'll have the opportunity to engage in coxing racing shells in a European regatta over a 2,000m course. Then, you'll say your goodbyes to your new Dutch friends and the program director will take you back to the airport for the flight home.
If you have questions, we're happy to speak further.
Click the bottom right corner to send us a message, or setup a time to talk below.
Dutch Race Coxing Program
Frequently Asked Questions
Coxswains - Why Sparks?
We've developed an internationally recognized coxswain curriculum in coordiation with American and foreign Olympic coxswains (amongst others, including a number of national team coxswains) and typically see over 100 coxswains through our camp system per year.
The curriculum at base teaches coxswains to be aware enough of themselves to be able to evaluate current skils and structure expectations for improvment in three critical areas: steering, commands, and organization. This video covers the curriculum.
---
I can't decide between Coxswains Only and Holland - help?
This very much depends on where you are with coxing.
In both scenarios, you have dedicated athletes so on-water time is focused on your learning objectives, but while Coxswains Only is a much larger cohort of 20+ coxswains and the curriculum is delivered on a very specific timeline, the cohort size in Holland allows for targeted individual work.
In addition, the racing aspect of the program in Holland is not something we can offer at our Coxswains Only programming, nor is the cultural and small-group activities piece we offer in Europe.
---
What level of experience is necessary for camp?
Please see the "Determining If You're A Fit" Section under the Camp Overview tab and the "Who May Apply" section under the "Register" tab
---
What differientiates Sparks camps?
We are the only camp in rowing with a full-time staff that has academic and professional backgrounds in experiential education. We also have a summer operations staff (many are returners that teach during the school year) who buy into the idea of personal growth at camp not just for campers - but for themselves as well.
The result is a culture sincerely committed to the power of rowing as a personally transformative experience built on vulnerability, thoughtfulness, responsibility, and initiative.
This does not mean other camps are relatively inferior; in fact, we feel such a perspective is not helpful. The camp needs to fit the athlete. Our focus is on utilizing rowing to create self-awareness for our camp community.
---
Who are your coxswain coaches and why are they qualified to teach coxswains?
Our coxswain coaches are either coxswains with elite-level experience (international or Olympics) or coaches with elite level experience (international or Olympics) - or both.
Regardless of experience, they are trained to educate within the curriculum covered above and bring their own experience into perspective for coxswains as they do so.
---
Where are camp forms found?
Camp forms are issued at least six weeks prior to camp on our site via your dashboard.
---
Tell me about safety at Sparks.
We employ safety and risk management practices from the adventure education industry, where some risk is inherent but must be quantified insofar as educational value. These practices are initially employed in program design and we work hard to train operations staff to seek to maintain an awareness of specific risks at all times. No outdoors programming can guarantee safety, however professional management of risk is key to the art of providing consistently excellent experiential education programming.
DUTCH RACE COXING PROGRAM