Dutch Racing Program
Holland: The Experience
A program for athletes looking to scull, explore the beautiful Dutch countryside and culture, and race at a national regatta on the Bosbaan. We designed this program for competitive athletes with sculling experience who seek to advance in the sport while enjoying Holland. Technical instruction is second to none and students seeking to explore their on-water technique via coaching and conversation are encouraged to apply. Successful participants have exhibited an independent drive, sociability, and a high degree of curiosity. The racing component of this program is a nice capstone, but the real benefit comes from the overall environment – including time spent with host families and bicycling around Amsterdam. Though mid-tier students (underclassmen) are encouraged to apply, they must demonstrate above average maturity to learn effectively from their environment.
A Small Boat Training and Racing Opportunity in Holland
Training in the Netherlands is an opportunity for highly ambitious, mature juniors to gain a new perspective on rowing by living, training, and racing amongst their Dutch peers. This program is designed with high school students in mind and is meant to allow athletes exposure to new training methodologies while also challenging athletes' understanding of what is required for success in highly competitive rowing.
This program differs from our other offerings in that it 1) will conclude with the option to race in the Dutch national championship regatta (NSRF-SLOT), 2) provide an opportunity to train and live alongside European juniors, and 3) emphasize the utilization of different training techniques as a means to better self and rowing awareness and development. Athletes will depart with knowledge of how to utilize differential training techniques (whether in small boats or on land) as well as veterans of high-caliber European small and large boat racing.
The facilities, water, and coaching staff are amongst the finest in Europe. This program emphasizes the use of small boats, requiring experience and a competitive drive. Athletes interested in an international experience who lack small boat are encouraged to look at our New Zealand Adventure programs. Students considering this option are expected to have a relationship with the sport, be more mature in their daily lives, and be seeking to develop specific aspects of themselves while enjoying an overseas experience. Athletes are expected to be able to state their goals for the program prior to camp. While this program is not as long or intense as our New Zealand Development Program, athletes will still be held to high standards as they conduct themselves as visitors in a foreign rowing community.
Social and cultural benefits are described on the "Why Row in Holland" page. Rowing abroad in a competitive setting results in a quicker learning curve given the impact a foreign environment creates on the learning process.
The timing of the NSRF will allow competitive North American athletes the opportunity to return to the Americas and race in US Club Nationals and/or the Canadian Henley regatta with uniquely gained awareness, skills, and experience.
Admission to this program is selective.
Who May Apply
This program is designed for athletes who possess a highly competitive drive and a desire to gain an edge on their training knowledge, technique, and racing experience. All students who wish to apply for the limited number of positions must by necessity be more mature in their daily comportment and decision-making than the average high school athlete. Maturity and thoughtfulness are – specifically – a requirement to find enjoyment here.
Athletes will be housed in private homes with Dutch families, enabling a safe, family style environment – but also requiring sensitivity and politeness on the part of athletes.
Students will be required to submit a short initial application with an application deposit that is put toward tuition if the student is accepted. After that, students will be asked to interview via video chat with a Sparks staff member. Click the registration tab to apply.
A Catalyst for Change
Training and racing in Europe requires athletes to possess an individual drive that can sometimes get lost in a larger boat. Training sessions mostly occur in singles, doubles, and pairs, and athletes will transport themselves via bicycle to and from training. The NSRF regatta is heavily attended, and may be an opportunity for athletes to compete individually or in small boats for the first time. All of these conditions require a competitive drive, thoughtfulness, and resilience as a precursor for learning and success. This is a two week program and it will provide a radically different perspective on training, racing, and even life itself. This program is both a unique opportunity to be a non-tourist in Europe and it also provides a perspective that will continue to inform, inspire, and provide improvement long after it finishes.
Dutch Racing Program
Dave Payne
Sparks Experiential Education Director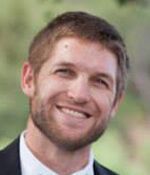 Dave heads Sparks' Experiential Education Program. Before assuming the overall Director of Camps position, Dave spent three southern hemisphere winters directing the Sparks Development Program in Dunedin, New Zealand. Prior to his time in New Zealand, Dave spent five summers as a counselor and programming director for an immersion program for domestic and international high school students; three in Boston and two in Florence. After completing a successful rowing career at UCSD, Dave worked his first coaching job at Gippsland Grammar in Australia. He has served as a high school rowing coach and teacher in San Diego and New York City. He currently teaches at an IB middle school in Washington DC, maintaining his deep passion for education, both domestically and abroad.
---
Jan-Willem van der Wal
Dutch National Rowing Federation Talent Management and Development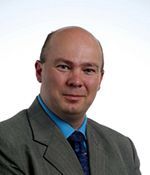 Jan-Willem directs in-country program operations via TopRow B.V. — a one of a kind rowing center in southern Amsterdam. He has held various roles with the Dutch National Rowing Federation — most recently managing their U23 program. He has also coached with the Dutch national team in addition to ASR Nereus and DSRV Laga. He will manage in-country logistics and operations for the program.
---
Diederik de Boorder
Fmr. Coach, Dutch Senior & Junior Natl. Team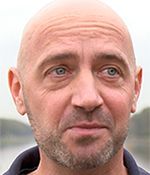 Diederik served as head coach for the Dutch juniors from 2007 to 2013. Prior to that he spent a year in China working with the Chinese rowing federation. Prior to that he served as a national team coach with the Dutch senior team from 2000-2004. Prior to that he worked to develop the sport in Guatemala and Indonesia. He runs his own business Boundless Boorder, which deals with general high performance coaching and is also a lecturer in coaching and high performance at the University of Rotterdam.
---
Dutch Racing Program
Who: Experienced athletes proficient at sculling aged 14-18 who can demonstrate high maturity.
When: June 18 - July 1, 2018
Size: The program is selective; 12 or fewer athletes make the trip per year.
Cost: $3,495
Where: The Bosbaan in Amstelveen and Willem 3 RV on the Amstel on the outskirts of southern Amsterdam. Students will be housed in private family homes and are expected to be able to be sensitive, polite, and mature in their comportment with Dutch families.
Questions: Email international@sparksconsult.com
Apply: Applications will be available early November. If you have any questions, please send us an email.
Supervision: The small program and home stays allow for close overwatch, but just as small boats require an ability to train independently - the program requires participants to be able to act on their own at times.
Dutch Racing Program
We're happy to consider everyone for our program. Please be sure to read the application guideline on the overview tab.
Sparks Dutch Racing Program Application Process:
Step 1: Submit an intial application
Step 2: Pay the $50 non-refundable application fee
Step 3: Skype interview
Dutch Racing Program
Program application is below. All other forms will be made available at least six weeks prior to camp.
Application