Luther College Men's Soccer
Summary
Top 27% for spending per athlete in men's soccer in Division III
Top 23% in men's soccer in Division III for ACT score
Top 40% in men's soccer in Division III for SAT score
Get Soccer College Counseling
Team Information - Men
Conference:
Iowa Intercol. Athletic Conf.
Meet Ryan
Founder & CEO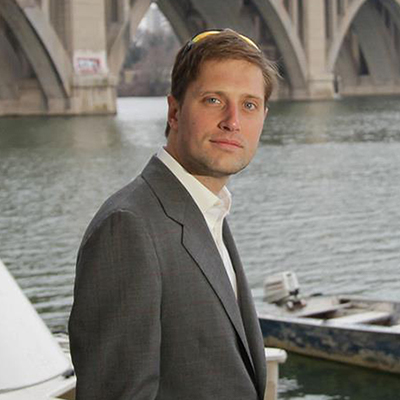 "There isn't a universal school or team culture that catalyzes athletic, personal or intellectual development," says Sparks, "That said, every school and team has a culture. The question is whether it's going to meet the student-athlete and encourage their specific potential."
Undergraduate Population:
2,337
$51,165
Selective
4-year, Private
90%
% Students from out of State:
68%
Apartment Married
Apartment Single
Disabled Student
Dorms Coed
Other
Wellness Housing
No
Reasonable
Most Strenuous
Biology/Biological Sciences, General
Psychology, General
Music, General
Majors and Degrees
Bachelors
Area, Ethnic, Cultural, Gender and Group Studies
African-American/Black Studies
0
Russian Studies
2
Women's Studies
2
Biological And Biomedical Sciences
Biology/Biological Sciences, General
72
Business, Management, Marketing, and Related Support Services
Accounting
18
Business Administration and Management, General
38
Management Information Systems, General
1
Communication, Journalism, and Related Programs
Speech Communication and Rhetoric
26
Computer and Information Sciences and Support Services
Computer Science
12
Education
Elementary Education and Teaching
32
English Language and Literature/Letters
English Language and Literature, General
22
Foreign Languages, Literatures, and Linguistics
Ancient Near Eastern and Biblical Languages, Literatures, and Linguistics
0
Classics and Classical Languages, Literatures, and Linguistics, General
4
French Language and Literature
1
German Language and Literature
3
Scandinavian Languages, Literatures, and Linguistics
1
Spanish Language and Literature
11
Health Professions and Related Programs
Athletic Training/Trainer
2
Health and Wellness, General
7
Registered Nursing/Registered Nurse
26
History
History, General
16
Mathematics and Statistics
Mathematics and Statistics
4
Mathematics, General
16
Multi/Interdisciplinary Studies
International/Global Studies
8
Multi-/Interdisciplinary Studies, Other
1
Natural Resources and Conservation
Environmental Studies
14
Parks, Recreation, Leisure, and Fitness Studies
Health and Physical Education/Fitness, General
7
Philosophy and Religious Studies
Philosophy
6
Religion/Religious Studies
10
Physical Sciences
Chemistry, General
6
Physics, General
4
Psychology
Psychology, General
47
Public Administration and Social Service Professions
Social Work
13
Social Sciences
Anthropology
4
Economics, General
10
Political Science and Government, General
16
Sociology
13
Visual and Performing Arts
Art/Art Studies, General
21
Dance, General
2
Drama and Dramatics/Theatre Arts, General
9
Music, General
46
Luther College Women's Soccer
Summary
Top 58% for spending per athlete in women's soccer in Division III
Top 22% in women's soccer in Division III for ACT score
Top 39% in women's soccer in Division III for SAT score
Get Soccer College Counseling
Team Information - Women
Conference:
Iowa Intercol. Athletic Conf.
Meet Ryan
Founder & CEO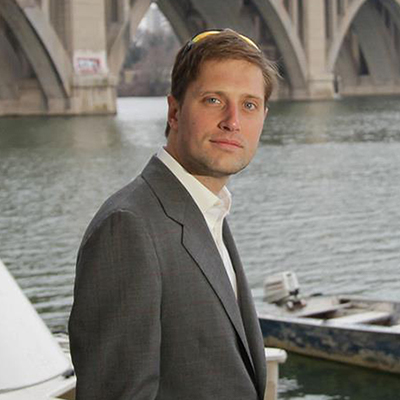 "There isn't a universal school or team culture that catalyzes athletic, personal or intellectual development," says Sparks, "That said, every school and team has a culture. The question is whether it's going to meet the student-athlete and encourage their specific potential."
Undergraduate Population:
2,337
$51,165
Selective
4-year, Private
90%
% Students from out of State:
68%
Apartment Married
Apartment Single
Disabled Student
Dorms Coed
Other
Wellness Housing
No
Reasonable
Most Strenuous
Biology/Biological Sciences, General
Psychology, General
Music, General
Majors and Degrees
Bachelors
Area, Ethnic, Cultural, Gender and Group Studies
African-American/Black Studies
0
Russian Studies
2
Women's Studies
2
Biological And Biomedical Sciences
Biology/Biological Sciences, General
72
Business, Management, Marketing, and Related Support Services
Accounting
18
Business Administration and Management, General
38
Management Information Systems, General
1
Communication, Journalism, and Related Programs
Speech Communication and Rhetoric
26
Computer and Information Sciences and Support Services
Computer Science
12
Education
Elementary Education and Teaching
32
English Language and Literature/Letters
English Language and Literature, General
22
Foreign Languages, Literatures, and Linguistics
Ancient Near Eastern and Biblical Languages, Literatures, and Linguistics
0
Classics and Classical Languages, Literatures, and Linguistics, General
4
French Language and Literature
1
German Language and Literature
3
Scandinavian Languages, Literatures, and Linguistics
1
Spanish Language and Literature
11
Health Professions and Related Programs
Athletic Training/Trainer
2
Health and Wellness, General
7
Registered Nursing/Registered Nurse
26
History
History, General
16
Mathematics and Statistics
Mathematics and Statistics
4
Mathematics, General
16
Multi/Interdisciplinary Studies
International/Global Studies
8
Multi-/Interdisciplinary Studies, Other
1
Natural Resources and Conservation
Environmental Studies
14
Parks, Recreation, Leisure, and Fitness Studies
Health and Physical Education/Fitness, General
7
Philosophy and Religious Studies
Philosophy
6
Religion/Religious Studies
10
Physical Sciences
Chemistry, General
6
Physics, General
4
Psychology
Psychology, General
47
Public Administration and Social Service Professions
Social Work
13
Social Sciences
Anthropology
4
Economics, General
10
Political Science and Government, General
16
Sociology
13
Visual and Performing Arts
Art/Art Studies, General
21
Dance, General
2
Drama and Dramatics/Theatre Arts, General
9
Music, General
46
What Sparks is About